Ready to take on the fourth part of the Trial of the Equilibrium in Honkai: Star Rail? Now that you've been through this trail a few times, you may already have a good idea of what you are doing, but it will still give you a good challenge to see if you are ready for higher levels in Calyxes, the Simulated Universe, and more. Here's how I beat the Trial of the Equilibrium, Part Four.
Honkai Star Rail: How to get to Equilibrium Level 4 - Beat Trial of the Equilibrium, Part Four
Once you've reached Trailblaze Level 50, Trial of the Equilibrium, Part Four will unlock. You will not be able to raise your Trailblaze Level further until you've beaten this trial. Go to the gate as directed by the yellow diamond to start the trial.
Even if you think that you can beat this trail, I highly recommend that you wait until you have eight characters at the maximum level they can be raised to. Once you defeat the challenge, the level of all enemies around the world will raise. You may have a difficult time facing those enemies if you don't have enough characters of a variety of elements to face them with.
Once again, you'll choose one team to tackle two fights. The first will be against two Windspawns and a Stormbringer. The second will be against a Aurumaton Gatekeeper and two Thunderspawns.
Best Team Comps for Trial of the Equilibrium Level Four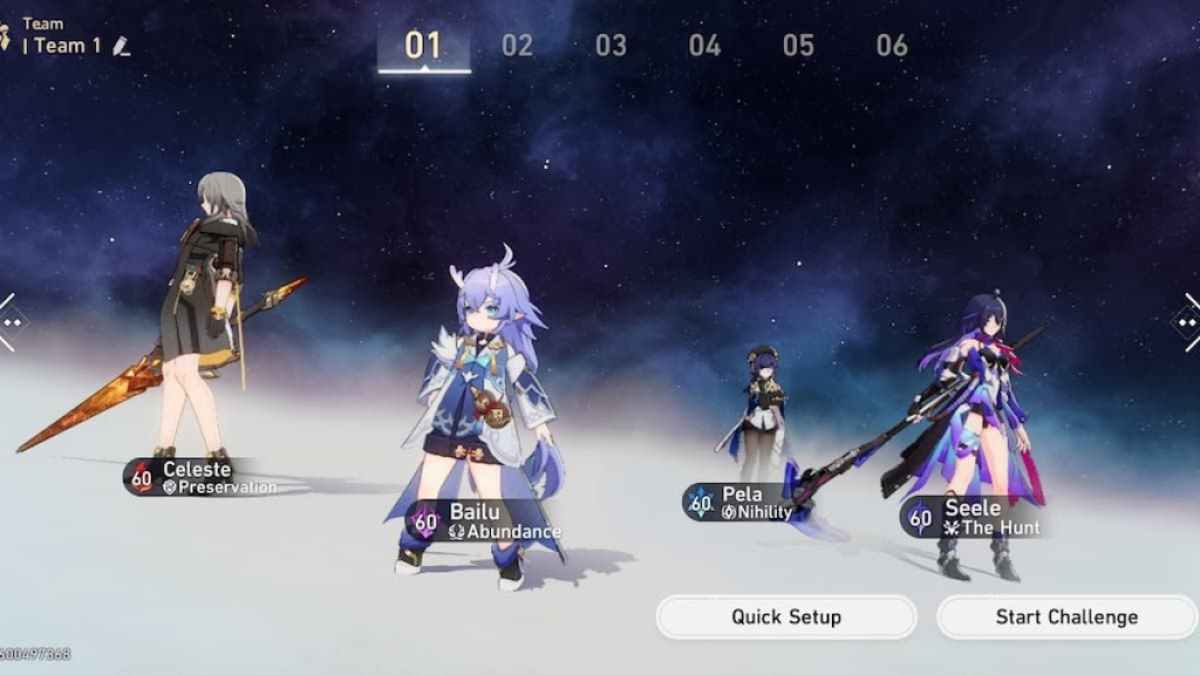 The weaknesses of both bosses widely vary. The Stormbringer is weak to Fire, Ice, and Imaginary. The Gatekeeper to Lightning, Wind, and Quantum. I'd suggest trying to divide your team equally, with two members having an advantage against each boss. In my case, I'm lucky enough to have both Seele and Bailu in my roster. I rounded out the team with Fire Trailblazer and Pela. Here's another example of a team comp you could use with only free characters:
Fire Trailblazer, Natasha, Dan Heng, and Asta.
The trick with this team would be to use Dan Heng and Asta carefully, prioritizing one over the other when they have a natural advantage against the boss.
Looking for more help in Honkai: Star Rail? Check out All Boulder Town Treasure Chest Locations in Honkai Star Rail here at Pro Game Guides.