Honkai Star Rail is a turn-based RPG game with an immersive storyline that takes players to the stars. Astral Express will take them on a mission to explore the mysteries of the stars themselves in this exciting JRPG adventure with an incredible artstyle. Many players are wondering just how much space they will need to prepare for the game when downloading it. In this guide, we will tell you how much you should clear out from your hard drive to prepare for the trip to outer space!
Honkai Star Rail PC download size
The Honkai Star Rail download size for the PC is 10.12 GB. The game will take little more than that amount once fully installed, so a safe estimate would be to prepare at least 12 to 13 gigabytes of free storage before downloading and installing Honkai Star Rail on your desktop.
Related: Honkai Star Rail – Should I choose male or female main character (MC)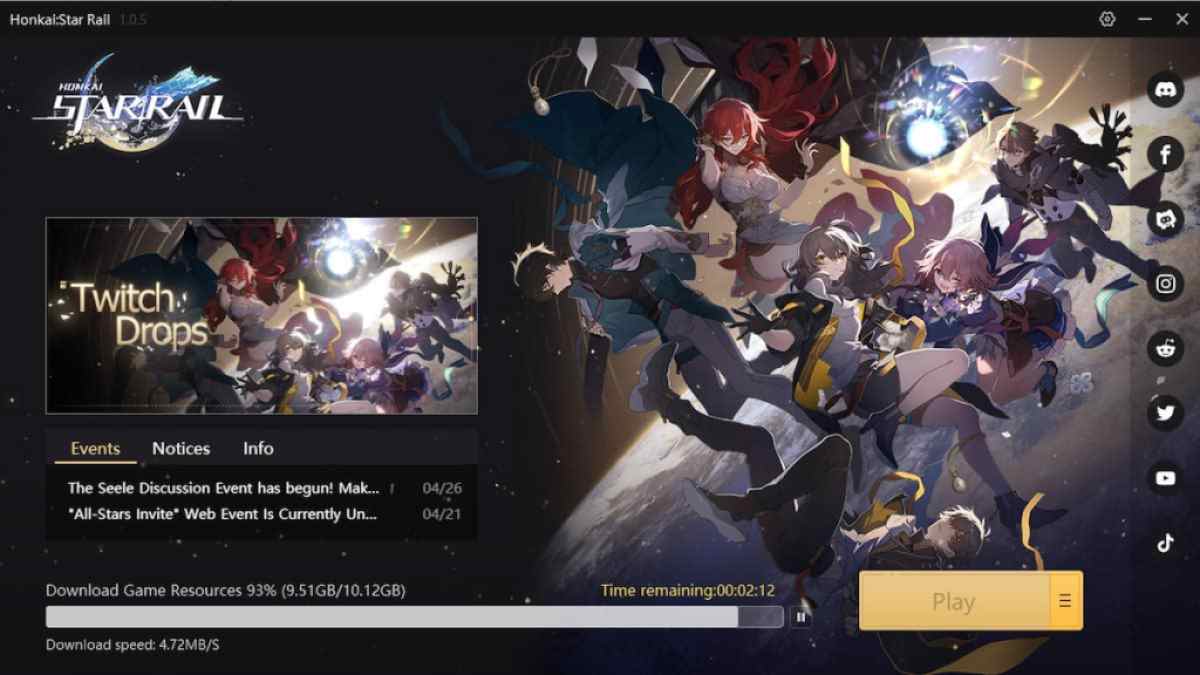 To our knowledge, the file size is the same no matter what region you download the game from. Considering that the Honkai Star Rail is not an open-world game, this file size is to be expected, with its mobile version weighing only slightly less on your phone memory.
Honkai Star Rail Mobile download size
When fully updated, the Honkai Star Rail download size for mobile is 9.24 GB. The initial game download file size is 3.27 GB, but you must patch the game as soon as you run it for the first time on your mobile device. The size of the additional content is 5.97 GB, amounting to a total of 9.24 GB, to make the game fully playable.
How many hours of the content does Honkair Star Rail have?
Honkair Star Rail has about 80 to 100 hours of gameplay content. This amount may vary for you, mainly depending on your playstyle. It took me about 45 hours to get through the story, but if you speak to every NPC, including animals and even trashcans (since they have dialogue), the total time you might spend in the game can quickly rack up to 100 hours.
Looking for more help exploring the stars in Honkai Star Rail? Look no further; you're in the right place! Check out Honkai Star Rail Crimson Calyx Guides, All Locations, Team Comps, and more! and Honkai Star Rail Stagnant Shadow Guides, All Locations, Team Comps, and more! here on Pro Game Guides!