Horizon Forbidden West is scheduled to arrive on Feb. 18, 2022, and players will have a lot of crafting to do throughout their expedition. Bow and various types of special arrows are the strongest weapons in Aloy's arsenal, and learning how to craft them quickly will save time during combat.
Crafting arrows in Horizon Forbidden West is exactly similar to crafting in Zero Dawn. Press the L1 button to bring up the weapon wheel, select the ammunition you want to craft, and hold down X to complete crafting. Crafting a pack of 10 Hunter arrows in Horizon Forbidden West requires one metal shard and two ridge wood pieces.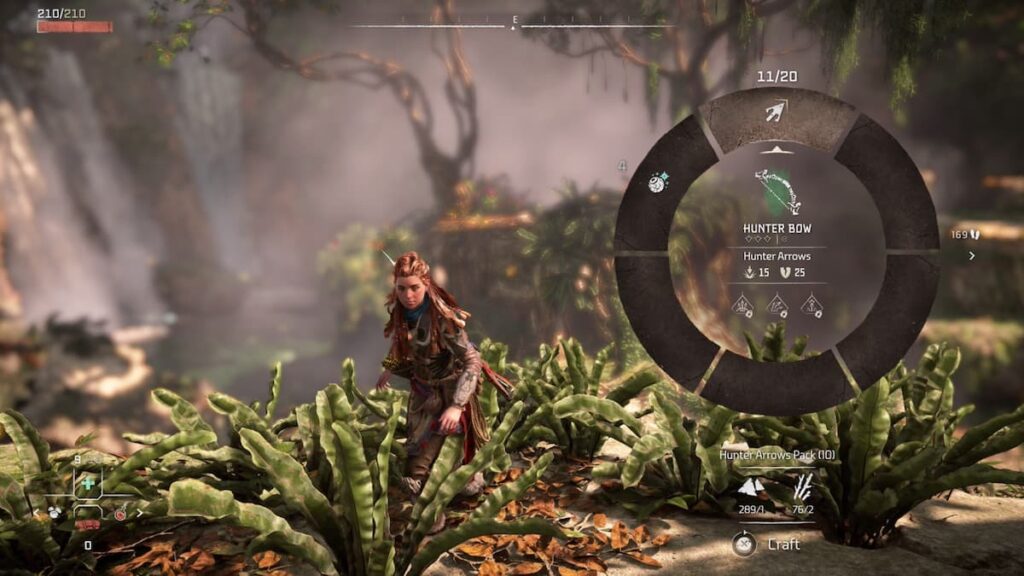 Crafting arrows will require these two primary materials in Horizon Forbidden West. You can acquire metal shards by eliminating machines. You can collect Ridge wood by exploring the map, they spawn all across the fields. Players can also choose to buy metal shards and ridge wood from Merchants located at various settlements.
Aloy can craft special arrows depending upon her bow. Fire, Terrablast, Shock, Corruption, Freeze, Precision arrows, and more can be unlocked once Aloy equips stronger bows. Make sure to always have enough materials in the inventory to craft arrows anytime throughout the journey.
Wondering how to save the game in Forbidden West? Check out How to save in Horizon Forbidden West? on Pro Game Guides