Aloy has to deal with many enemies and machines whilst out on her travels, which means she will often take damage. Healing in this game is crucial, especially when in the midst of a lot of action. So, here is how to heal in Horizon Forbidden West.
The health system is similar to Horizon Zero Dawn's, but a few tweaks have been made. You will still press up on the D-Pad to heal using the Medicinal Berries that you collect when foraging. However, the old gauge has been scrapped.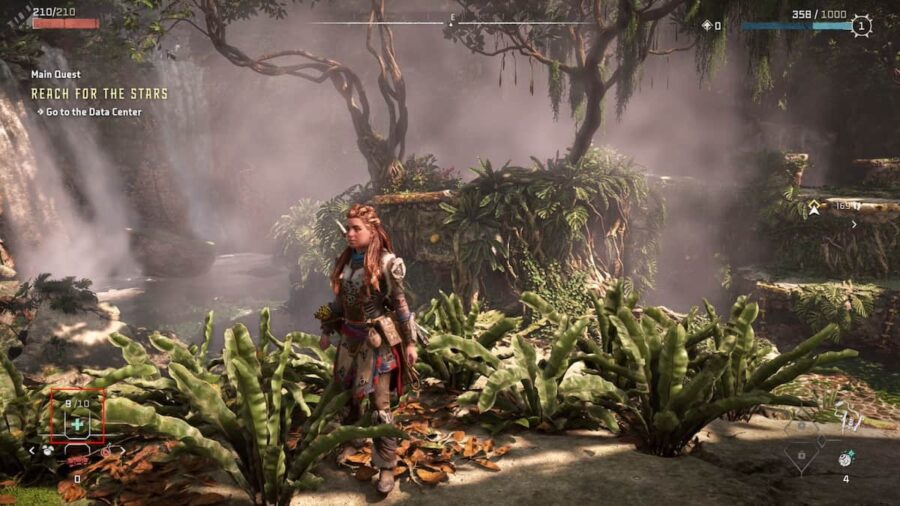 Related: Should you choose Explorer or Guided assistance in Horizon Forbidden West?
Rather than filling up the healing item meter as you collect berries, the berries themselves are now single-use items. You will now see an amount out of ten appear in the lower left-hand corner, which signifies how many healing berries you have on you at any given time.
Although the old system worked well enough, being able to see exactly how many items you have at your disposal is an improved way to heal within the game.
Each berry will heal 84 health points over a short amount of time.
Looking for more help? Check out How to save in Horizon Forbidden West.