Varl is the main companion to Aloy from the beginning of the game. While Aloy often tries to shake him off, he's a reasonable person who is well trained in combat. For players who haven't played the original Horizon Zero Dawn, or for those who just need a recap, we'll go over exactly who he is.
Related: Who are Uthid and Vanasha in Horizon Forbidden West?
Varl's Background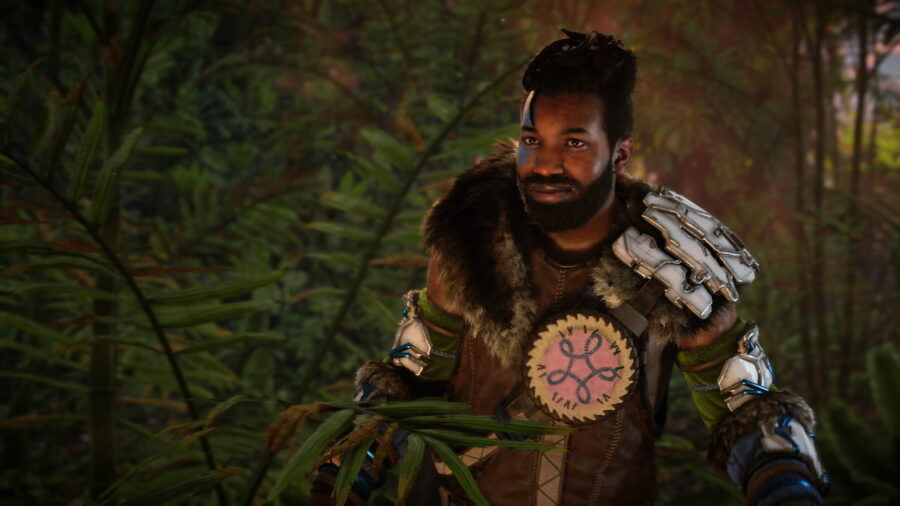 Within the first game, Aloy met Varl after the Proving. As Aloy competed directly with Vala, Varl's sister, to become a Nora Brave. After the sad fate of Vala, Varl and Aloy became acquainted.
Varl is the son of the War-Chief Sona and was an older brother to Vala. Despite their differences in opinion on the gods and goddesses of their world, they worked together a few times within the previous game. He and Aloy attacked the Eclipse together as well as HADES. This brought him more honor and he went from a Nora Brave to a Seeker.
After HADES was defeated though, Aloy ran off, despite a party being held in her honor. Varl decided that he needed to chase after her as her mission must be important and caught up to her in Horizon Forbidden West. From here on out he'll act as a companion to Aloy. Sadly, this does not allow the game to be multiplayer and is not affected by the co-pilot function within the game.
For more Horizon Forbidden West content, be sure to check out Does Horizon Forbidden West have romance options? on Pro Game Guides.