Playing a game in Early Access means that you'll often have to keep track of future updates. In order to see these updates lined out in an easy-to-follow format, many developers create roadmaps. For Kerbal Space Program 2, this includes the future implementation of multiplayer and many other features, some of which have yet to be announced.
What is in the roadmap for Kerbal Space Program 2?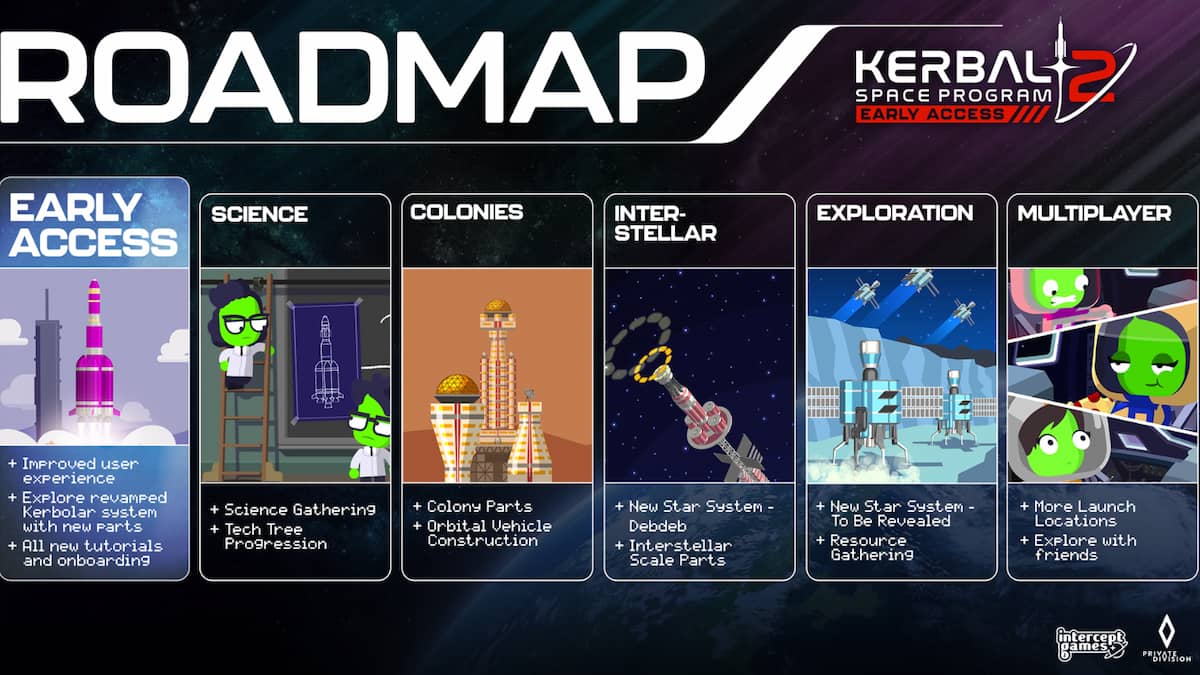 There are four main additions to Kerbal Space Program 2 that are outlined on the Early Access Roadmap. Each section has one or more aspects of gameplay that will be added to KSP 2. These additions are:
Science information gathering and tech tree level progression
New colony parts will be available and the option for orbital vehicle building
The addition of a star system called Debdeb and more scale parts for the Interstellar part of KSP 2
Multiplayer is expected to be added with further launch locations
Will there be more added to the KSP 2 roadmap?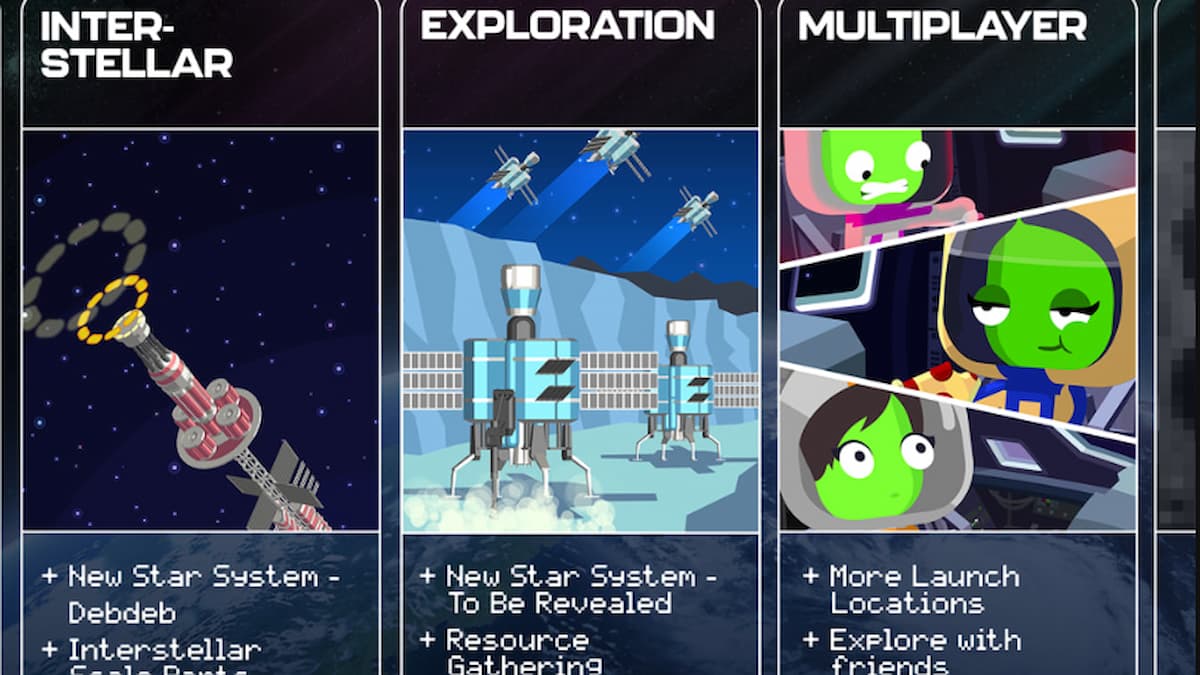 We are certain that there will be more content added to the Kerbal Space Program 2 roadmap. This is due to the roadmap image available featuring a pixelated image on the far right. The pixelation heavily implies that there is future content expected, it just hasn't been properly announced yet. We can't say how much more will be added to the Early Access Roadmap for KSP 2, but it seems there is some information lurking in the shadows.
Related: Differences between Kerbal Space Program 2 & Kerbal Space Program
How long is the roadmap for Kerbal Space Program 2?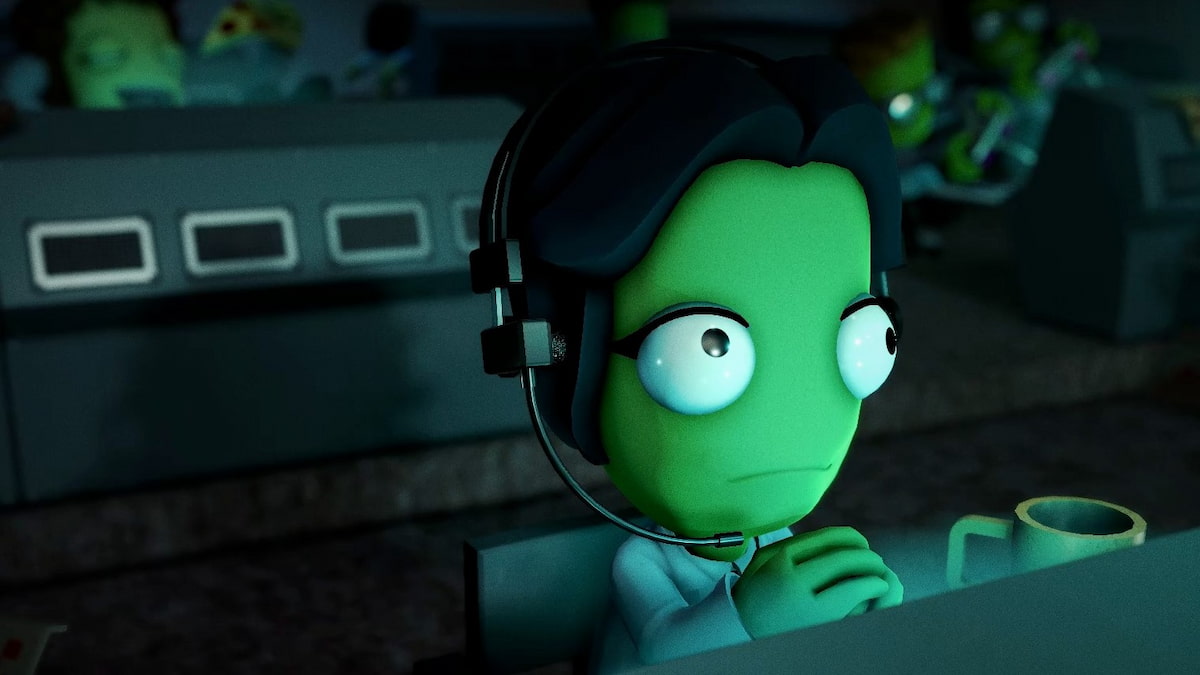 We can't say for certain what the timeline of the Kerbal Space Program 2 Early Access Roadmap looks like. Intercept Games has not confirmed any length of time that they expect for the roadmap. The developer also has given no news on how long each roadmap aspect will take to be unveiled. Updates are expected throughout 2023, but not much is known beyond this.
Want to read more about Kerbal Space Program 2? If so, check out How to fix performance issues in Kerbal Space Program 2 on Pro Game Guides.