The new multiplayer game Knockout City, developed by Velan Studios, has accomplished the impossible by making dodgeball fun. You can customize your Knockout brawler however you want and team up with friends to race all over the city, unleashing stylish moves and pelting opponents with all kinds of different weapons—er, balls (but seriously? A Bomb Ball?).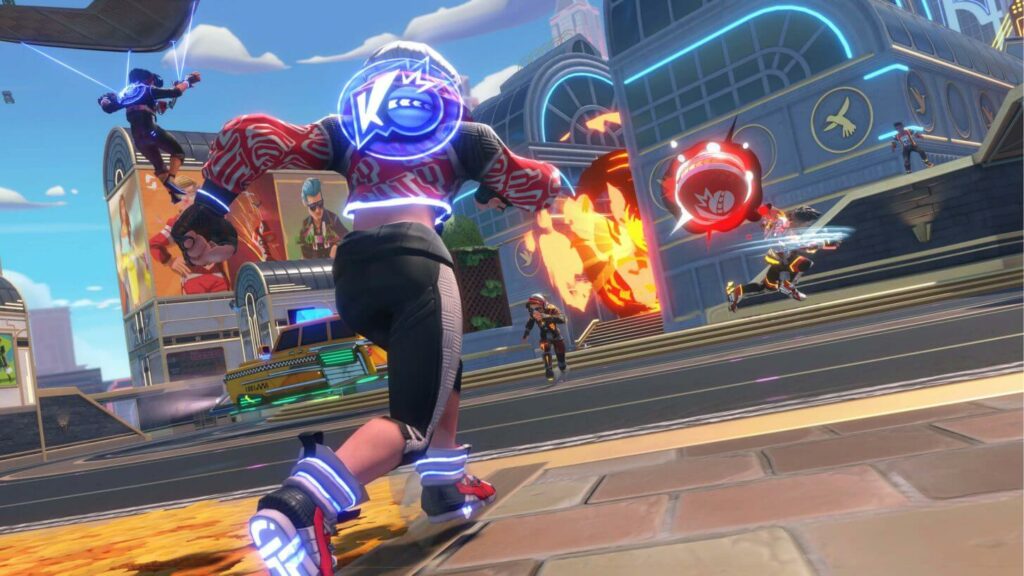 But does this competitive game offer a Split Screen mode to play with other people in the same room? Unfortunately, the answer is no. The only current method of playing Knockout City with friends is to join an online session with them.
While this may be a bummer to those of you who wanted to experience Knockout City with Split Screen, don't let the exclusion of this feature keep you from checking out all that the game has to offer. You can choose to fight in 3v3, 4v4, or free-for-all matches that take place across dynamic areas like skyscraper rooftops and busy highways. The more you play with your Crew, the more special items you'll unlock, like exclusive vehicles and clothes—you know, to distract the other side with your good looks while you figure out how to pull off that tricky shot.
Just think of it this way: with the extra visual space on your television screen, monitor, or Switch, you'll be that much more likely to catch the ball hurtling your way and send it barreling back!
For a full Knockout City moves list on each platform, check out our Knockout City: Complete Controls Guide. Looking for more fun content? We've got how-to articles and lists for all your favorite games right here at Pro Game Guides.