This far into the Distant Future scenario in Live A Live, you're probably getting a feel of what the chapter intends for you to do—make your own decisions. Your robot gets fewer and fewer commands to follow, as Kato expects for it to use its own "analytical capacity" to determine the best course of action in each circumstance. Stopping the oil spill on Level 3 to clear the space to the ship's mainframe is a part of this.
Your robot can't pass through the hallway without doing this as the liquid will short its mainframe, leading to a game over. The objective marker will continue to point to the bottom room, which is your destination, but you will first need to head to the Bridge on the same floor to reach it. This is the room to the north. Examine the main terminal at the center of the room to get partial access to the ship's system. This should stop the liquid from flowing.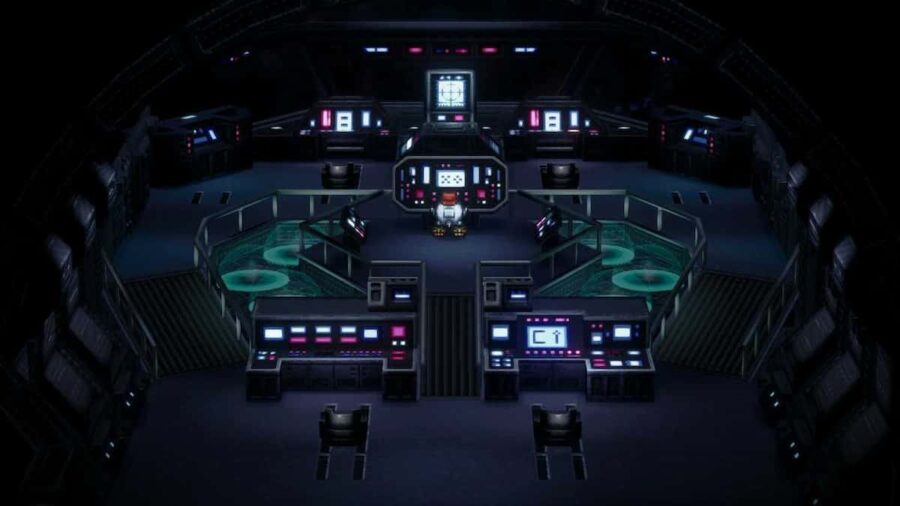 Related: Captain Square minigame guide in the Distant Future Scenario – Live A Live
Unfortunately, the AI's brain room will be locked tight. Head back to Level 2 and report the situation to Kato and Darth.
After this event, you will no longer have access to most of the terminals on the ship. To open doors, you will have to use the Pry Bar Kato gave you. The Pry Bar can also be used to open floor vents on Level 2 later on, in case you need an emergency escape route from the monster on the loose. You can only use it a couple of times, so think before you act.
For more help with Live A Live, take a look at some of our other posts here at Pro Game Guides.