In Lords Mobile, there are two types of heroes players can use, and here we will explain how to unlock all of them and more.
How to get Heroes in Lords Mobile
To unlock Heroes in Lords Mobile, you must first unlock hero stages after completing Skirmish Two Ridge. After this point, you will be able to unlock more heroes via hero stages by completing levels in it. However, for other free to play heroes, you will need to earn medals by playing elite stages. To unlock elite stages you will need to complete the first half of normal stages.
That said, to start a hero stage level, all you need to do is click the icon as shown below.
This will then open up a menu like the one shown in our image, and if you want to start a level, you will need to click on a character icon and then click fight.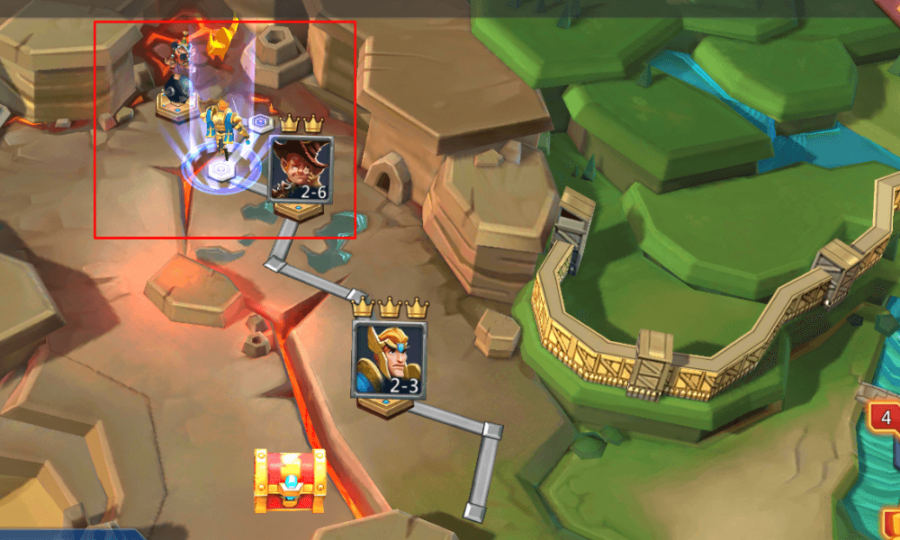 After this, you will be able to pick and choose all of your heroes you wish to participate in the fight, and once you made your selection, click deploy to start the stage.
Once you are deployed, you can watch the battle unfold but will also be able to help your heroes out by deploying their ultimate abilities when they build up. We highly recommend doing this, as it can quite often be the very thing that saves you from losing the state.
Along with this, you will also need to complete a total of three levels, with a boss at the end to complete the hero stage. After the fight, you will gain some various items, speed boosters, and last but not least, some decent XP.
That being said, keep doing stages until you unlock elite mode, and you will unlock the following heroes.
Death Archer
Night Raven
Sage of Storms
Prima Donna
Snow Queen
However, for some other heroes, you will need to continue on until you unlock both elite and finish the first half of normal hero stages. Along with this, you will need to hire other heroes and unlock them by earning a total of 10 hero medials.
You will also need these hero medials to upgrade them to their elite versions - you can earn these medials by completing elite hero stages.
For more on Lords Mobile, we recommend checking out both How to hunt Noceros in Lords Mobile and How to hunt the Gargantua in Lords Mobile.