Lost Ark has numerous collectibles to find in its many different areas. However, none are as numerous as Mokoko Seeds. These small seeds look like fruit and have a green glow to them.
In Rattan Hill, there are 10 Mokoko Seeds to seek out and collect. Rattan Hill is a large area with branching paths. Once you find them, simply walk up and interact to collect them. Here are all the Mokoko Seeds locations in Rattan Hill in Lost Ark.
Related: All Mokoko Seed Rewards in Lost Ark
Where to find all Mokoko Seeds in Rattan Hill in Lost Ark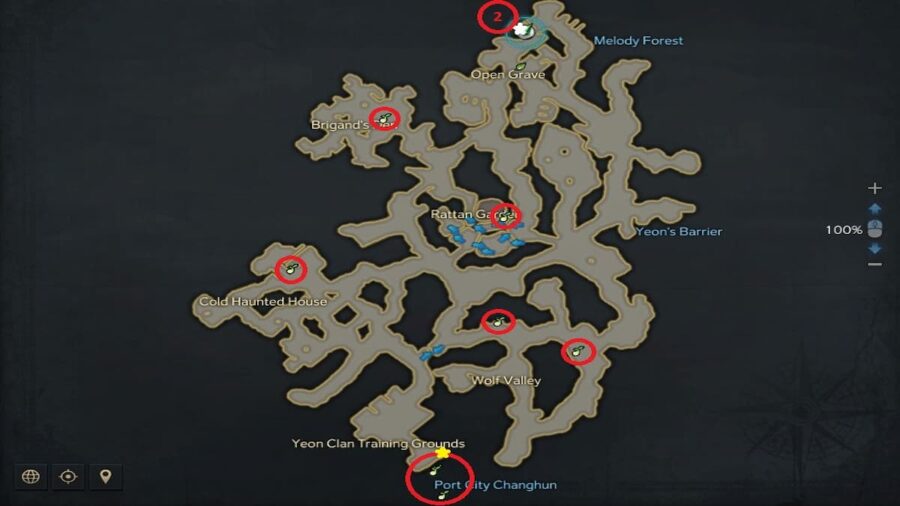 Finding and getting these is fairly straightforward, as most of the Mokoko Seeds in Rattan Hill are easy to spot. The yellow star denotes a secret path. There are three Mokoko Seeds here. The white star denotes where you need to play the Song of Minuet to get the two seeds there.
Alternatively, you could wait until another player passes and plays the song. The rest of the seeds should be fairly easy to find and collect after these hidden ones.
For more information on Lost Ark, check out All Mokoko Seed locations in Delphi Township in Lost Ark and All Mokoko Seed locations in Port City Changhun in Lost Ark on Pro Game Guides.