Out of all of the collectibles in Lost Ark, the most numerous by far are the Mokoko Seeds. There are over 1,000 of them spread across the game, hidden in every nook and cranny. Finding all of the small, green seeds can prove to be quite the task.
On Turtle Island, there are three Mokoko Seeds to be found. Turtle Island is a small island that houses many turtles and is therefore extremely important. Once you find a seed, simply approach it and interact with it to collect it.
Related: All Mokoko Seed locations in Croconys Seashore in Lost Ark - Pro Game Guides
Where to find all Mokoko Seeds on Turtle Island in Lost Ark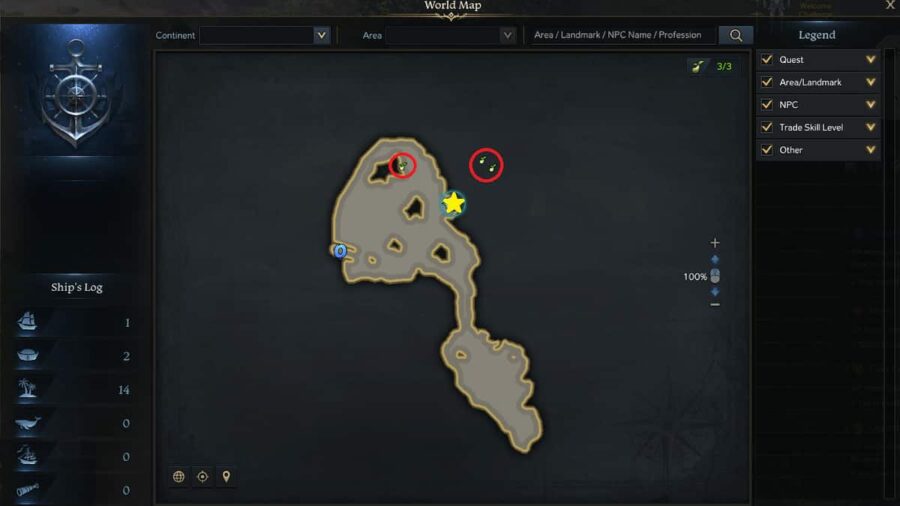 The first Mokoko Seed is very easy to find—it's under a palm tree in an eggshell. The other two seeds are easy to find, as well, but they are down a hidden path. The path isn't very well hidden at all, but it isn't on the map, so we still consider it to be hidden.
We have marked the entrance to the hidden path with a yellow star on the map above for your convenience.
For more help with Mokoko madness, go check out All Mokoko Seed locations in East Luterra in Lost Ark on Pro Game Guides!