Some locations in Lost Ark allow the player to overlook towns and areas. These are called Vista locations, and they fill up different parts of the Adventurer's Tome.
Where to find all Vista locations in Tortoyk in Lost Ark
We will go through each area alphabetically. Each Vista Location must be investigated, which cannot be done while the character is under attack.
Forest of the Giants - Hand of Tortoyk Vista Location
There are some vines that the player must climb in Forest of Giants to get between the top two waypoints. Right above this Vista Location is the vine closest to the southern waypoint. You'll see it at the edge of the cliff in front of some foliage if you walk a bit more south.
Sweetwater Forest - Vertical Rotary Elevator Vista Location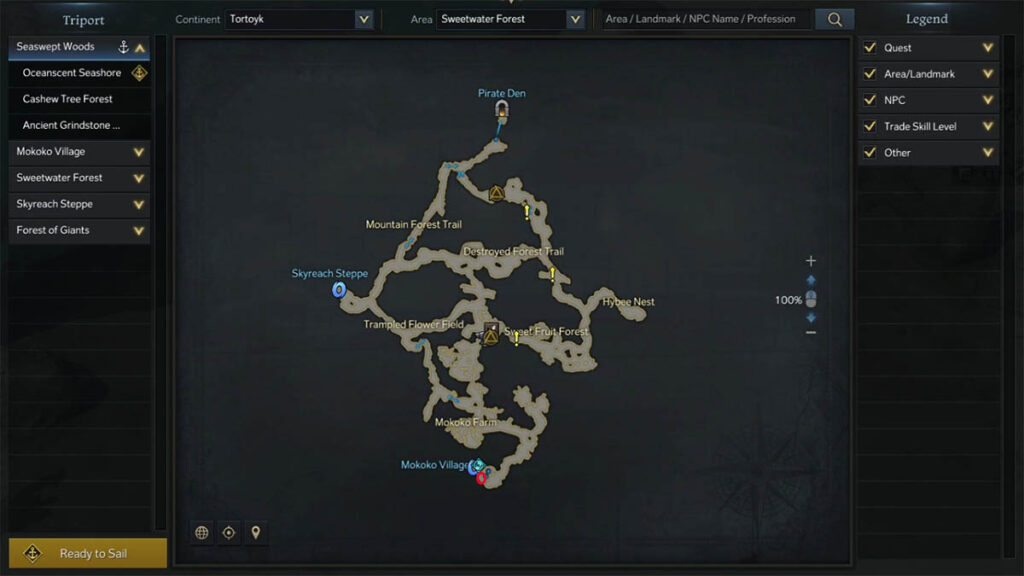 This Vista Location is hard to miss. If you arrive at Sweetwater Forest from Mokoko Village, you must take a leaf elevator to reach the lower part of the map. Look for it near the most southern elevator. Instead of using a nearby Waypoint, we recommend taking Mokoko Village because it is faster and safer.
Sweetwater Forest - Path to Pirate's Den Vista Location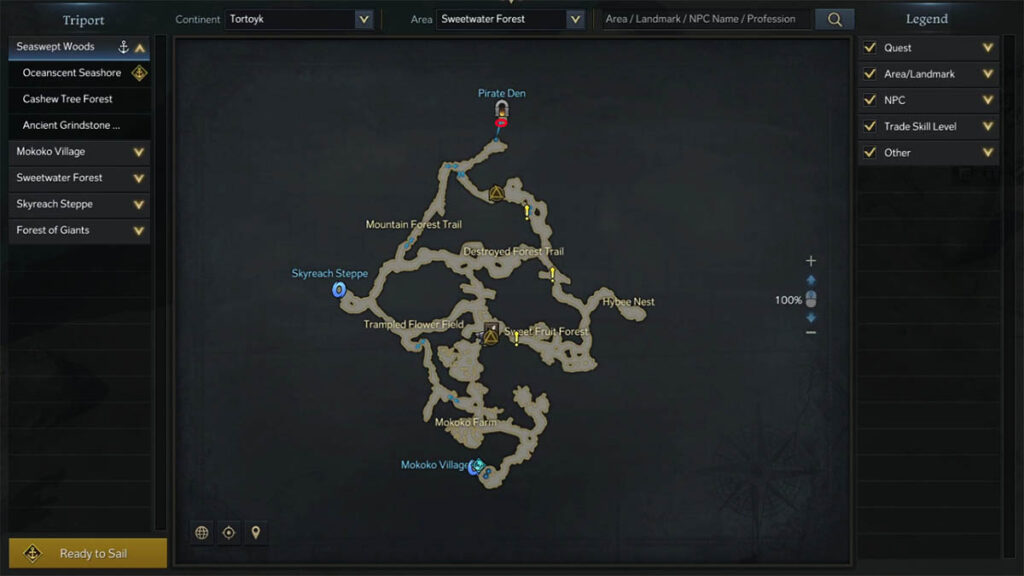 Vista Location can be found in Northern Sweetwater Forest. You will need to zipline down to the Pirate's Den to do that dungeon, but before you enter, head west. Orange mushroom caps will appear at the edges of the map, and a Vista Location will appear on top of the caps.
Seaswept Forest - Giant Cashew Tree Vista Location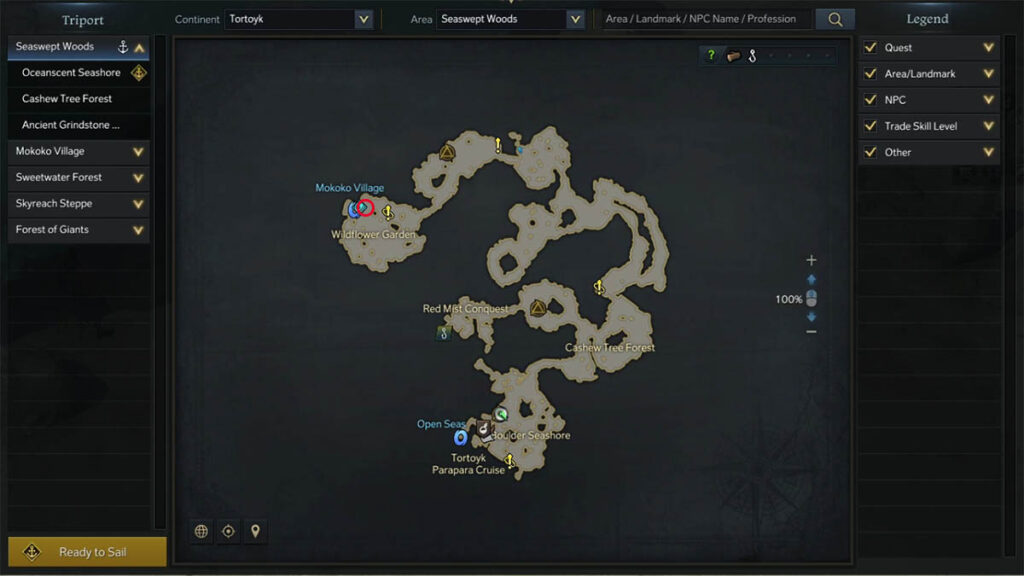 You will see a large tree before you get to Mokoko Village from Seaswept Forest. Located a bit east of the entrance to Mokoko Village, Vista Location is located on the right side of the tree's base.
Seaswept Forest - Cashew Tree Forest Vista Location
You can find this Vista Location on the most eastern side of Seswept Forest. There are two paths you can take from your ship to Mokoko Forest. Take the one that is farther east. Eventually, you'll come across some palm trees providing shade in the middle of the path. Look for the Vista Location in the shadows of the tree leaves.
Skyreach Steppe - Entry to Grave of the Guardian Vista Location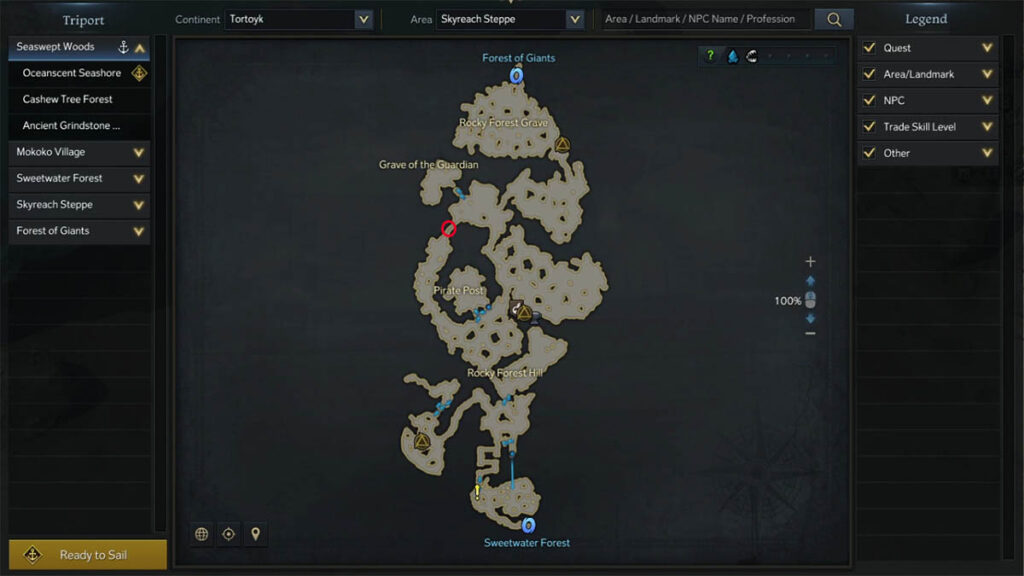 There are multiple paths and locations in Skyreach Steppe. You will need to cross a green branch south of Grave of the Guardian and north of Pirate Post on the west side of the map. This is where the Vista Location is located.
For more information on Lost Ark, check out Should you dismantle your equipment or sell it in Lost Ark? and Where to farm Levataonis Core in Lost Ark? on Pro Game Guides.