Pets are extremely handy in Lost Ark, as not only can they give you specific buffs that can aid you combat, but they also pick up every piece of loot that drops/appears in-game. With a pet, you no longer have to press G repeatedly!
You can get a pet in a few different ways. The first and easiest way is to become a founder and purchase a Founder's Pack. In doing so, you will earn yourself a pet cat. You can choose one of three.
The second way is going into the in-game Lost Ark shop, navigating to the Mount Pet section, and spending Royal Crystals or Crystals on the pet of your choosing. There's an assortment to choose from!
Related: How to redeem your Founder's Pack in Lost Ark?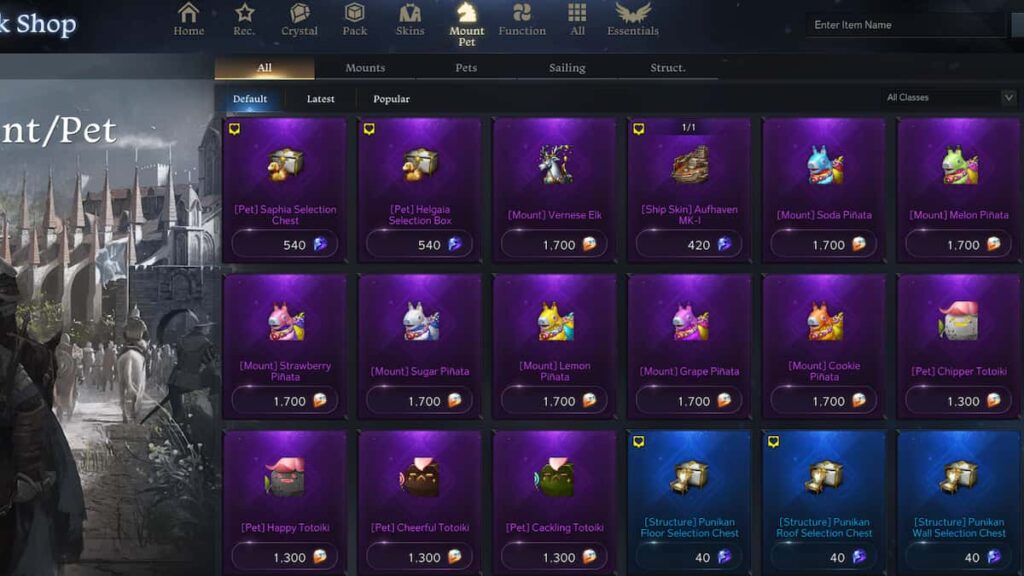 Or, if you progress in the story and finish a story quests in Prideholme, you can eventually accept a quest called Learning about Pets. This becomes available after you have completed the Demons in Prideholme mission. This will earn you a White Bunny as a pet! Each pet comes with different buffs, but each Pet Effect is entirely random.
Pro Game Guides has you covered for more Lost Ark guides!