In Lost Ark, Blue Blazing Blade is one of the most tedious quests that you can start. This isn't because it's hard. It's because it is so incredibly long. The entire quest hinges on the fact that you need to meet with Kadan on the island of Isteri. If you go there without completing all of the prerequisites, you'll notice that he isn't there.
It all starts with the quest titled Destiny's Whisper. You acquire this quest once you've completed the World Quest titled Will in Kalaja on the continent of Feiton. This means that you are required to have an Item Level of at least 960 before proceeding. Destiny's Whisper can be given by a bird named Sebastian just outside of Vern Castle in North Vern.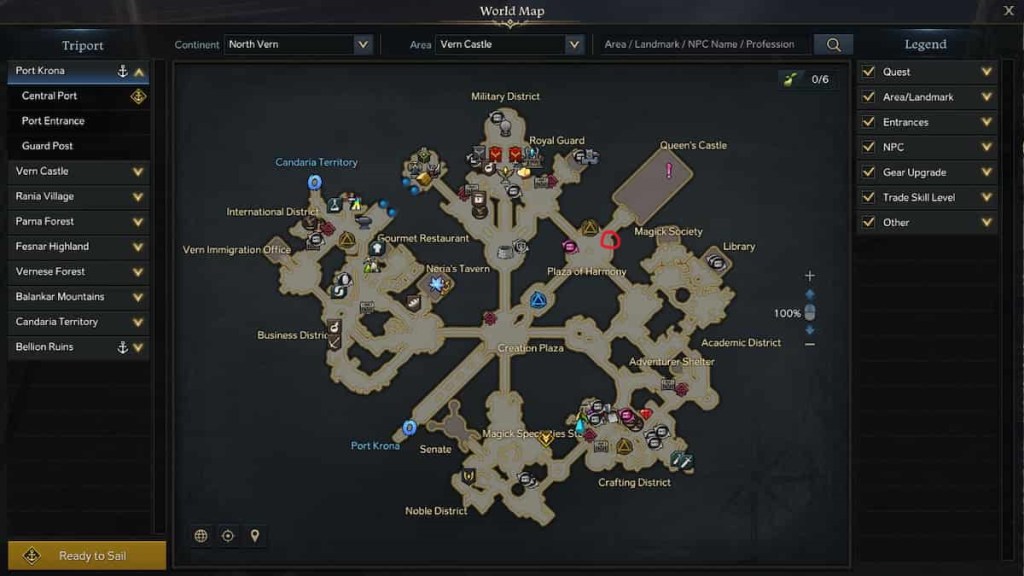 Once you've started Destiny's Whisper, you will be involved in a series of quests as listed below in order:
Shadow of the Sun
Silver-haired Guardian Slayer
The Name of Navinos
One Night, Two Stories
Of Knights and Books
The Island Illusionm
Just Friends?
The Good Times
Searching for a Legend
The South Sea Island
An Adventure with Cindy
The Island Sidereal
Once these quests have been completed, you will then be able to start Blue Blazing Blade.
How to complete Blue Blazing Blade Quest in Lost Ark
As stated before, you can begin the quest by speaking to Kadan on Isteri. He will be located in the area below that is circled in red.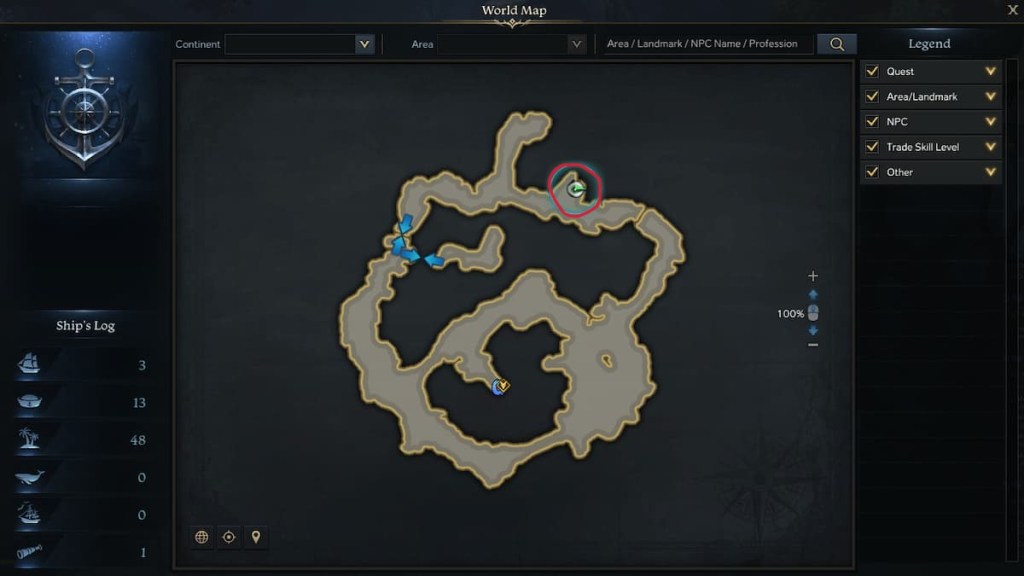 After speaking with him, Kadan will open a chaos gate that will unleash enemies and destroy the entire island. You will then be asked to follow him to the village at the center of the island to help the villagers. A fight will then be prompted with a Chaos Guardian named Deskaludo, which Kadan will help you defeat by unleashing the awesome power of his sword, Navinos.
Once the chaos has ended, you'll be tasked with searching for any survivors among the wreckage. Of these survivors is a girl named Cindy with whom Kadan has a close friendship. A short cutscene will appear in which the Chaos Guardian is resurrected by Armen while Kharmine watches. You will then be asked to travel to Whispering Islet.
When you arrive, you will speak with Shandi and Nineveh at the far end of the island as circled in red below: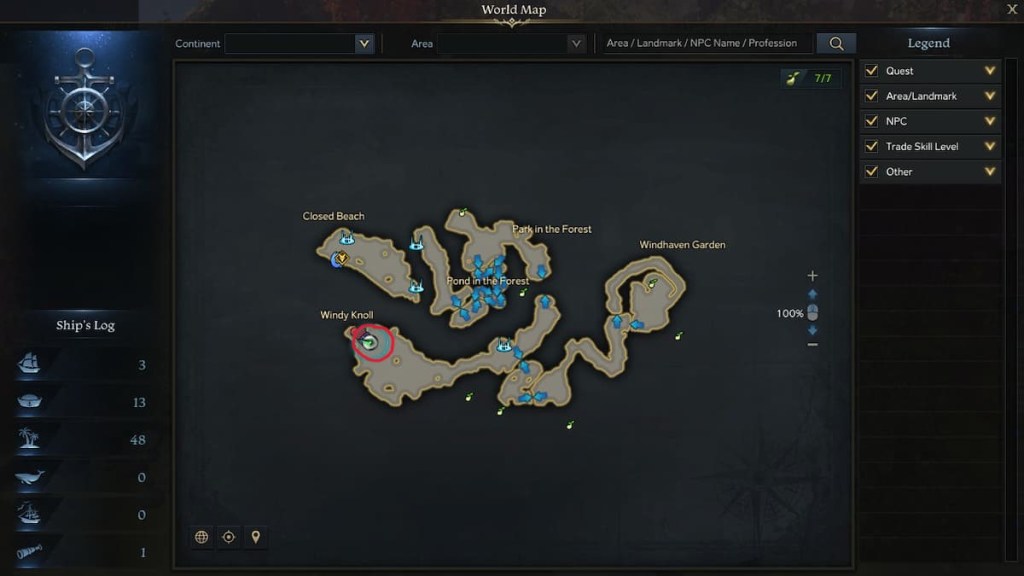 Once all of the above has been completed, you'll have found Kadan and finished the Blue Blazing Blade quest.
For more Lost Ark, check out both All Mokoko Seed Locations in Shady Cliff in Lost Ark and Where to find the thirteenth Giant's Heart in The Tower of Fate in Lost Ark only on Pro Game Guides.