There is a Level 48 World Boss in Lost Ark named Velkan. After being defeated, Velkan respawns every 30 minutes. He is located in Totrich in Arthentine. He will return to full health unless you kill him before his reset.
Where is Velkan?
Velkan is located on the north side of Tortich, in Crowbelly Gulch. This is south of the Temple of Scptrum and northwest of the Wilderness Area. Random enemies will attack you if you approach him because they are close to his respawn point. No matter how many enemies fall to Velkan, they will always focus on you.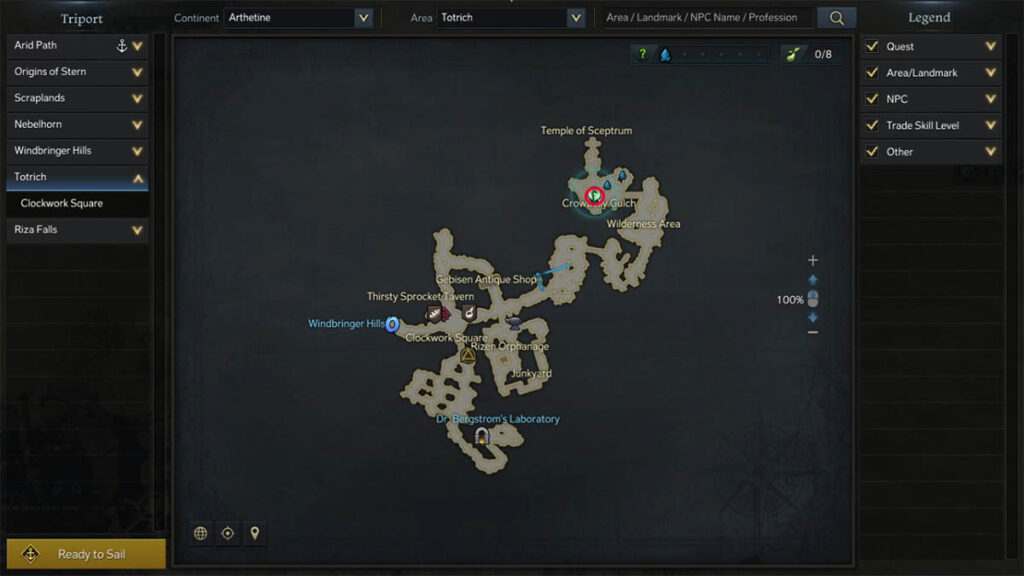 Velkan is a lot easier to beat than other world bosses, even though he's a higher level. Velkan has 7,116,832 hit points and 23 life bars. You should generally take on World Bosses in groups, but if you have already completed the Anikka and Tortoyk main storylines, you should be much stronger than Velkan when you reach Arthenine. With a level over 45, you can easily kill him.
Never underestimate a World Boss, however. Although the World Bosses in Arthentine are weak, we still recommended going in groups to hunt any World Boss.
Even though Velkan rewards are low, the gear you will receive is quite impressive. After defeating the Velkan, you will receive your Adventurer's Tome Reward and obtain your objective. We received a chest containing 3 pieces of Epic Gear, 1 Epic Accessory, 2 Uncommon Combat Engraving Recipe Selection Pouches, Stone of Endurance, Secret Map, Eternity Essence, and Velkan Card.
For more Lost Ark guides, check out How to get a Wanted Poster in Lost Ark or How to get Glyphed Stone in Lost Ark? right here on Pro Game Guides.