Players can earn Una's Tokens by completing Una's Tasks in Lost Ark. A player can only begin and complete Una's Tasks after reaching level 50. When players reach the level requirement, you can find Una's Tasks by pressing Alt + J.
You can find Gold Shops in every major city. The earliest you can get this is at Luterra Castle in East Luterra. Gold Shops let players turn Una's Tokens into gold.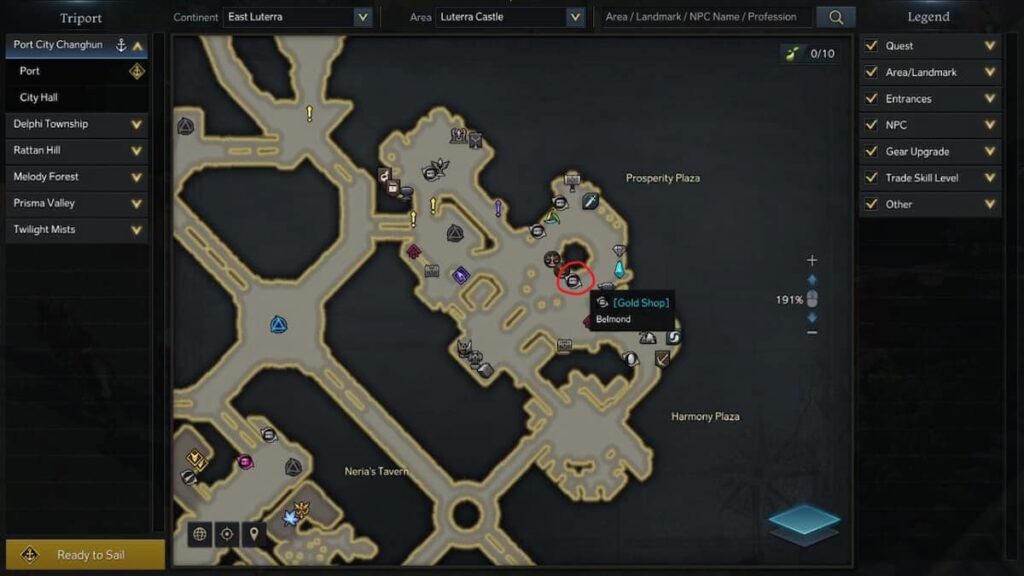 The merchant offers three gold purchases:
Hefty Gold Sack - 80 Una's Tokens
Small Safe - 200 Una's Tokens
Large Gold Chest - 500 Una's Tokens
To earn Una's Tokens, players must complete three daily tasks and three weekly tasks. Points are earned each time a player completes Una's tasks. You can convert these points into Una's Tokens at the end of every week.
Una's Tasks are a reliable way to earn gold, even though they are unlocked later in the game. When they become available, players should prioritize these Tasks as they're the fastest way to earn gold in Lost Ark.
Interested in reading more about Una's Tasks in Lost Ark? Check out When do Ura's Tasks unlock in Lost Ark? on Pro Game Guides!