There's a lot to love about Love, Money, Rock 'n' Roll. But for us, our personal favorite aspect is the beauty of the game itself. Enjoy these high-quality wallpapers from the game for your own personal use.
Wallpapers for PC - Love, Money, Rock 'n' Roll
In Love, Money, Rock 'n' Roll, there is a sizeable cast of characters and a number of locations to explore. We chose some of the most compelling shots that feature these elements and listed them out for you. Make sure to click on the link in the paragraph of each photo entry to get the high-quality version of the wallpaper.
Places
Himitsu's Home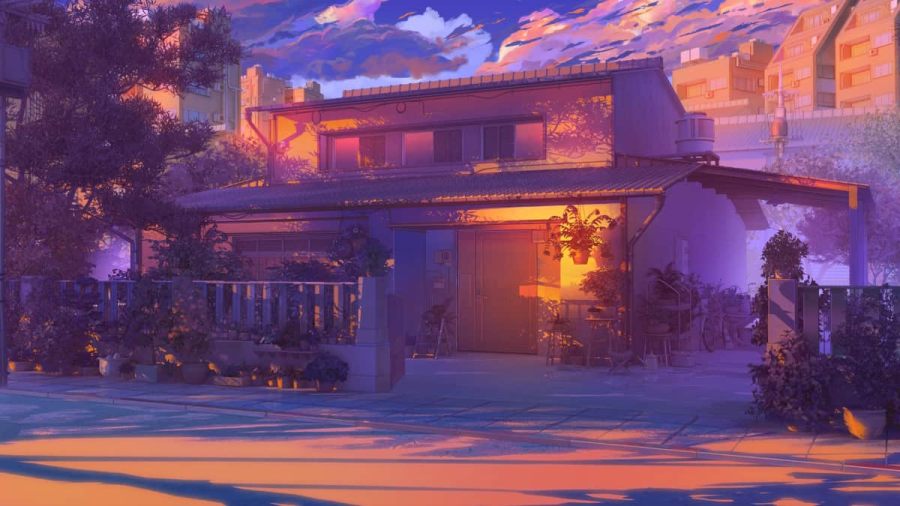 The beautiful colors bouncing off of Himitsu's house during sunset reflect the ambiance in LMR. Soft yet striking colors are painstakingly detailed on the screen for the viewer to enjoy as they dive into the choose-your-own-adventure story.
Outside the Bar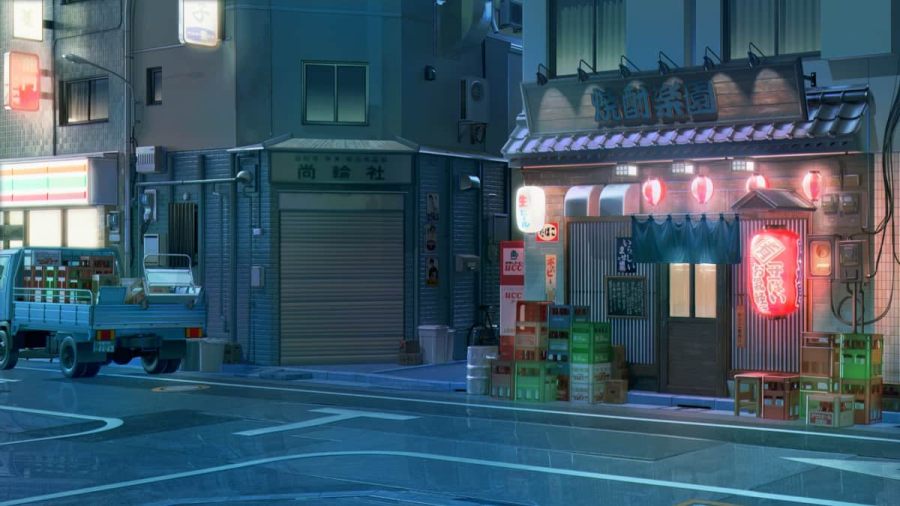 Inside one of Tokyo's central districts, Nikolai frequents a traditional Japanese bar when he needs time to decompress. Outside of the bar is an idyllic and simple city street with a well-lit entrance to the drinking establishment.
Nikolai's Hallway
The protagonist of LMR, Nikolai, has lived alone since his parents' deaths. His home seems entirely too big for one person, making for scenes of hauntingly empty spaces throughout the building. His hallway, for example, looks especially poignant and speaks to Nikolai's loneliness.
Related: What is the setting of Love, Money, Rock 'n' Roll? – Time and Place Guide
Characters
Nikolai & Ellie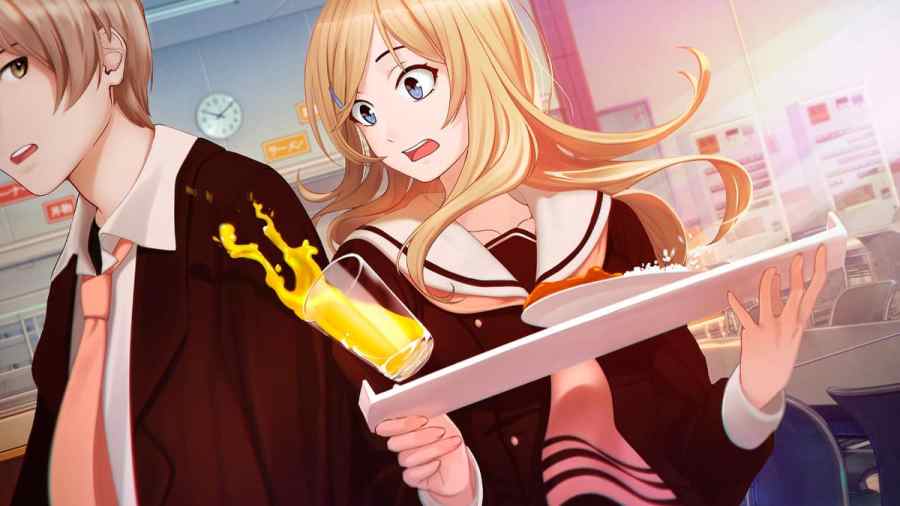 Ellie, the most popular girl in Nikolai's High School, is not used to anything messy or complicated happening to her. The rich girl prefers her life orderly and clean, save for her secret involvement with a rock band...This makes it all the more fitting that Ellie and Nikolai meet under such chaotic circumstances.
Nikolai & Catherine
Will this old flame reignite? Catherine is Nikolai's ex-girlfriend who abruptly left him to move countries a year and a half ago. Now, she's returned, and Nikolai can't quite make out where they stand. Do Nikolai and Catherine have another chance at happiness?
Nikolai & Himitsu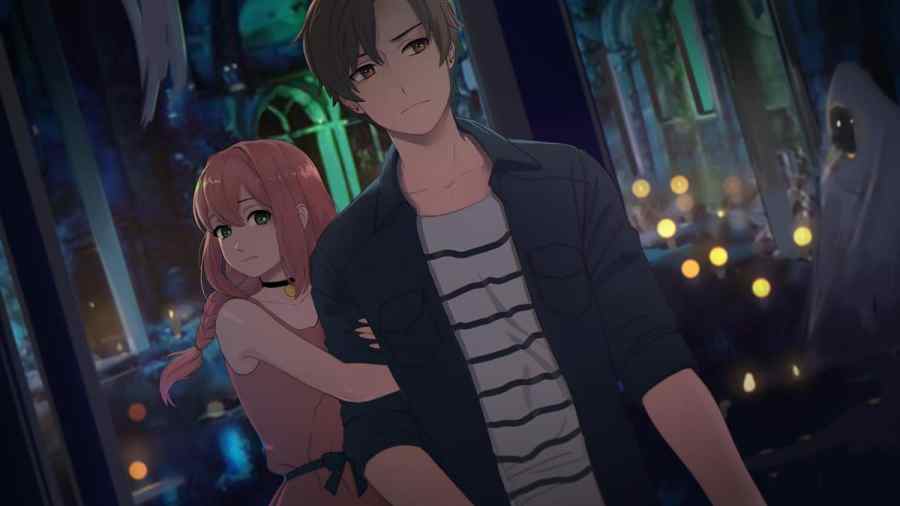 On an outing to a local carnival, Nikolai and Himitsu stumble upon a haunted house attraction. Though the sights are spooky, the real terror is the task of untangling their complicated relationship with one another. Will these childhood best friends end up together?
Nikolai & Kagome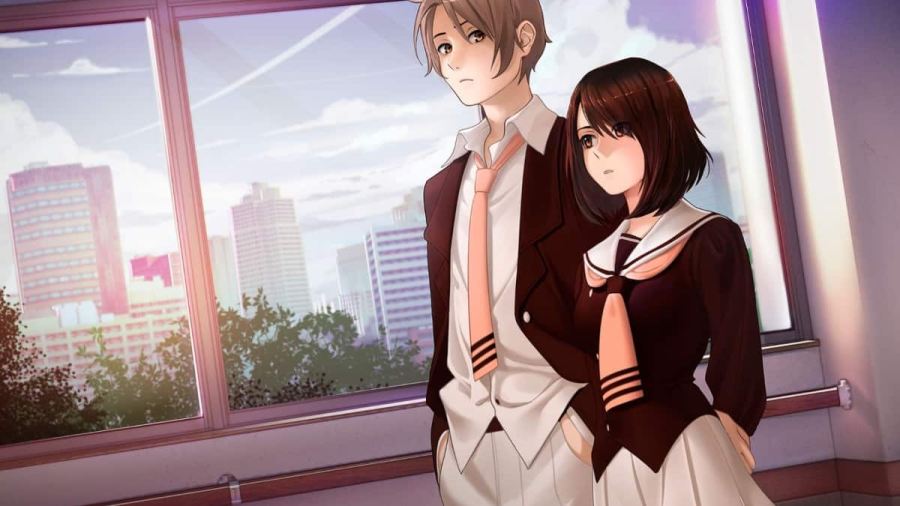 Whether or not you choose to have him intervene on her behalf at the beginning of LMR, Nikolai and Kagome have a budding relationship. How these two will make it to romance is anyone's guess. First, they'll have to overcome their unbearable awkwardness around each other.
Miscellaneous
Pink Elephant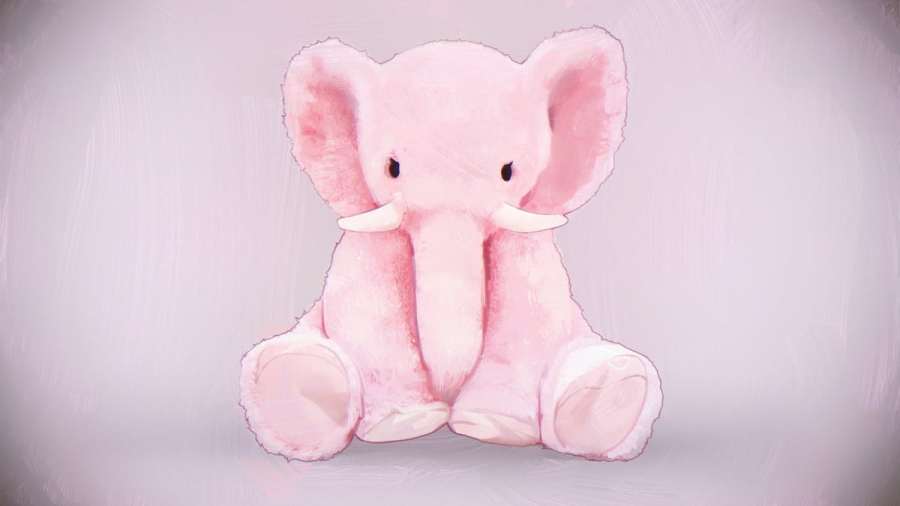 While at the carnival, Nikolai wins a stuffed pink elephant toy as a prize for Himitsu. This plush serves as a symbol of their developing feelings for one another. It doesn't hurt that the cute stuffed animal makes for an adorable wallpaper.
Classroom of Petals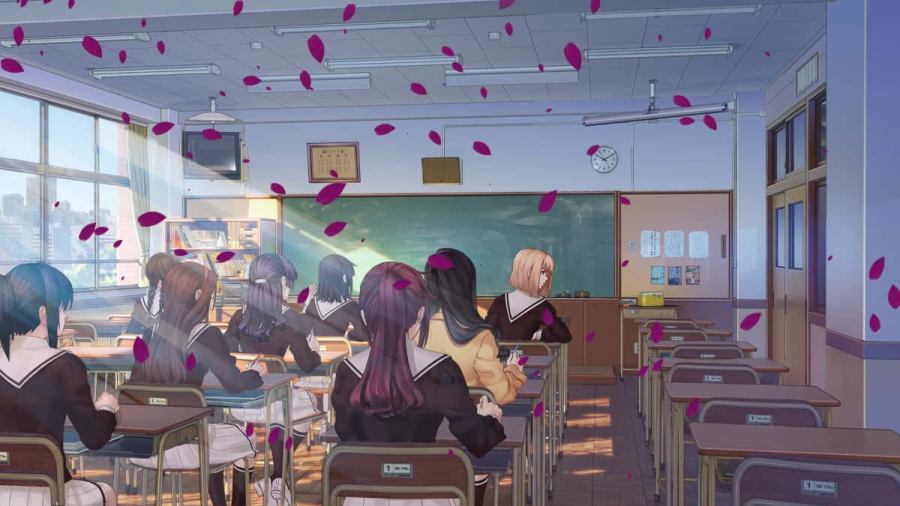 When Catherine first returns to the school, Nikolai has a vision of cherry blossoms falling in the classroom. The theme of cherry blossoms is constant in LMR and in Japanese media in general. Cherry blossoms represent renewal and the circle of life.
Want to read about Love, Money, Rock 'n' Roll? If so, check out What do highlighted words mean in Love, Money, Rock 'n' Roll? or What languages does Love, Money, Rock 'n' Roll support? on Pro Game Guides.