If you are wondering if it is possible to play Marauders Solo, the answer is yes. In short, players have the option to play the game in its entirety by themselves. The option comes in the form of a solo mode. In solo mode, players can start the game by themselves on the ship and fly it into Raid targets just like if they were in a crew.
However, playing solo has disadvantages, as solo mode doesn't team solo players with other solo players. Instead, solo players are matched with all other players. Because of this, there is a chance that, as a solo player, you may encounter teams of more than one person.
You will also need to manage and fly your ship by yourself and manage the ship's guns. In these circumstances, it may be worth bringing along a few friends for a ride. But if you don't have any mates that own the game, you can find public crews to join via the Join Crew option in Marauders.
How to join a crew in Marauders
To join a crew created by your friend or public crews, you must use the Join Crew option in Marauders. You can find the Join Crew option in the main menu for the game, as shown below.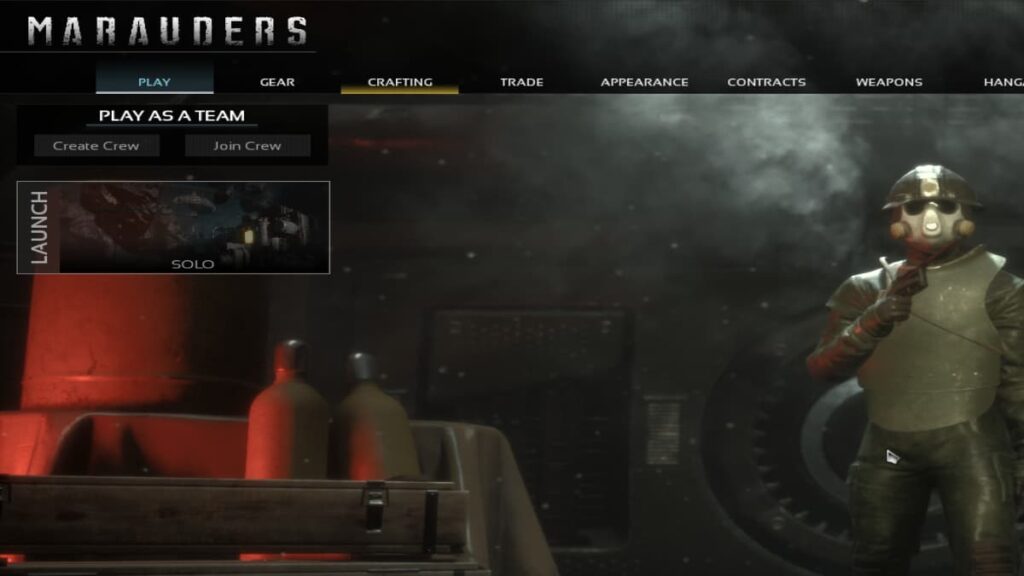 Click the Join Crew option, and you can pick a crew to join from a list of public crews or crews created by your friends under Friends Only. You can also search for crews by name to find specific crews. To search for crews, use the Find Crew option next to Friends Only.
For more on Marauders, we at PGG have you covered with guides like How to repair weapons in Marauders and How to play with friends in Marauders.