If you want to level up fast and earn more Skill Points in Marauders, you must focus on killing both AI and players. Killing both Ai and players earns you more XP after the end of a Raid run in the game. However, just killing Ai and players is not all you need to do to level up.
Contracts in Marauders, explained
You must also search as many containers as possible and complete the various contracts available in the game. Farming contracts and gathering items from containers give decent amounts of XP, so farming both is highly recommended.
That said, you can find contracts to complete under the Contract menu option in the Main Menu Hub. Under Contracts, you can accept and complete two variants, Core contracts and Daily contracts. Core contracts can be completed at any time and are required to unlock certain items in the game. Daily contracts have a set time limit but tend to reward lots of money, weapons and gear, and XP.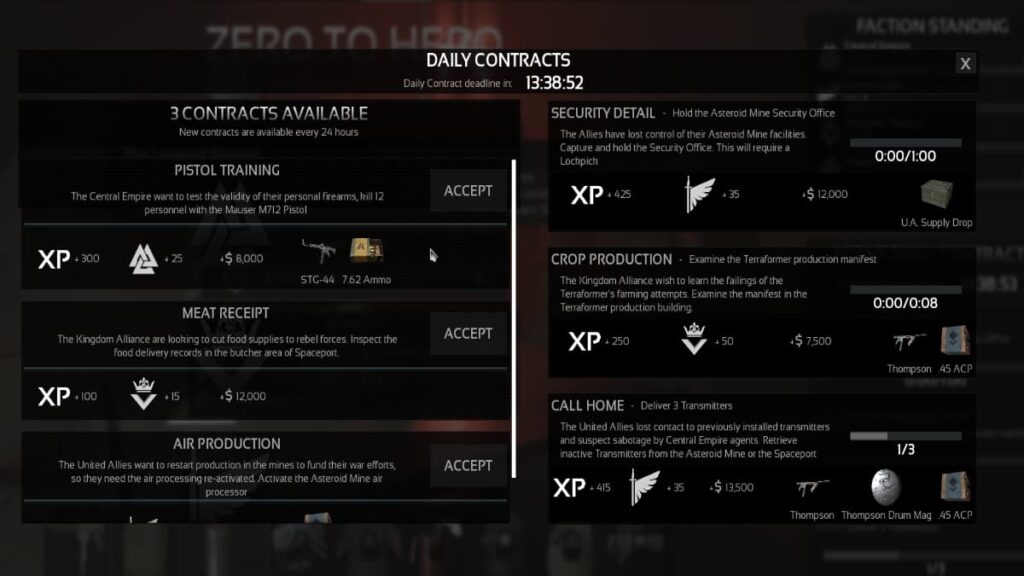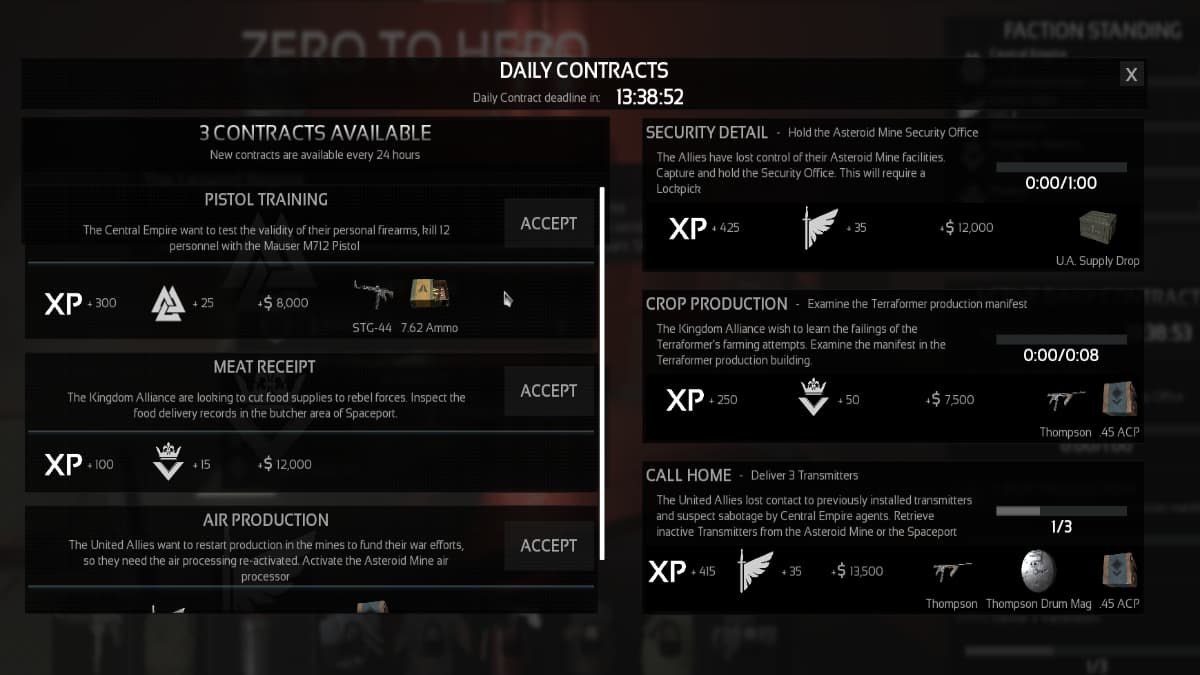 We recommend farming every Daily contract that spawns and completing the Core contract mission chain to get as much XP as possible early on in Marauders. In between farming contracts, we also recommend getting a few kills and searching for items every Raid run. Doing so will help level your character fast and, in the process, earn you Skill Points.
What are Skill Points, and how to use them?
Skill Points are unique points players earn after every time they level up. Players will need skill points to unlock various recipes under the Crafting menu in-game. We recommend using Skill points to unlock useful items early on, such as medical items, backpacks, and cheap-to-produce weapons.
For more on Marauders, we at Pro Game Guides recommend checking out the following articles: Crafting Explained in Marauders – How to Craft Items, Weapons, and Armor and Where to find Silver Coins in Marauders.