To craft items in Marauders, you must visit the Crafting menu option while at the Main Menu hub. Inside the Crafting menu, you can craft several types of items from medical items, weapons, and armor. You can also craft new ships and various turrets to equip them with. But to craft an item, you must unlock its recipe by meeting a level requirement and having some extra cash on hand. Along with a certain amount of money and a level requirement, you also need some skill points free to unlock new crafting recipes.
The amount of Skill points you need varies from five to 12 skill points. Once you have enough money, Skill points, and meet the required level, you can unlock a recipe by clicking unlock, as shown below. After a recipe is unlocked, you can craft the item using various materials you can find while looting various Raid locations. However, certain recipes will require players to complete a contract from the Core Contract list before they can craft it. You can determine what recipes require a Core Contract to be completed by checking for Contract Unlock instead of a normal Unlock button.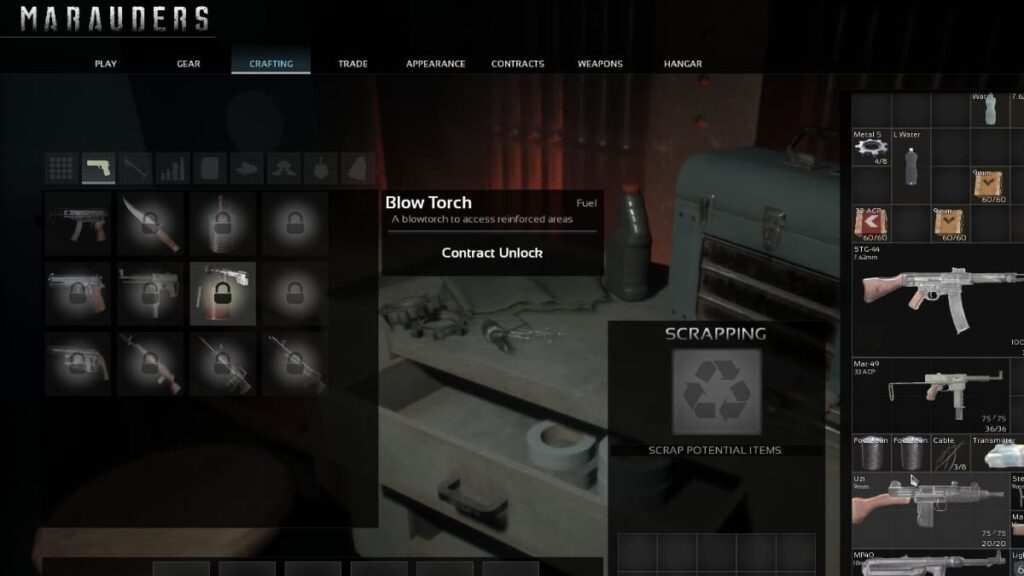 Where to find Crafting Materials in Marauders
If you want to find crafting materials in Marauders, you must loot Raid locations, Interceptor ships, and Merchant Ships. All three location types will offer ample resources inside containers but with a bit of risk. In most Raid locations, you will have to worry about AI enemies and fellow players roaming the halls. Interceptor ships and Merchant Ships tend to have heavier armed AI guards called Security and the occasional player camping the Escape pods.
Regardless, you can find tons of materials such as Metal scraps, Cables, and Metal sheets by looting boxes and containers. We recommend taking notes of where you can find certain resources and checking the resource requirements for whatever item you want to craft. You can view the resource requirements by going to the recipe under crafting and viewing the resource list as shown below.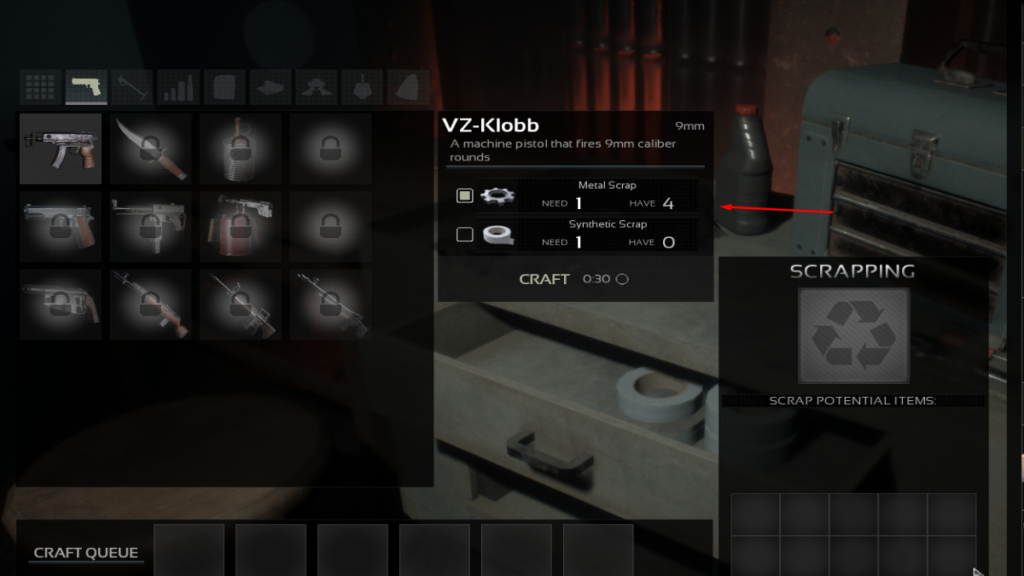 For more on Marauders, we at Pro Game Guides have you covered with guides like Can you play Marauders solo? and How to repair weapons in Marauders.