Strike Orbs are an item in Mario Strikers: Battle League that give you the Hyper Strike ability. Strike Orbs appear as yellow glowing orbs on the field that can be picked up by running over them.
Once you acquire a Strike Orb, your team will start glowing and you can perform a Hyper Strike. Strike Orbs only appear occasionally and will be highlighted by lightning striking the ground.
Each character has a different Hyper Strike that can be performed after collecting a Strike Orb. Hyper Strikes take time to pull off, so make sure the opponent can't interrupt it. To successfully hit a Hyper Strike, you must hit two marks inside of the Hyper Strike meter. After doing that, you will shoot a special shot that can score two points.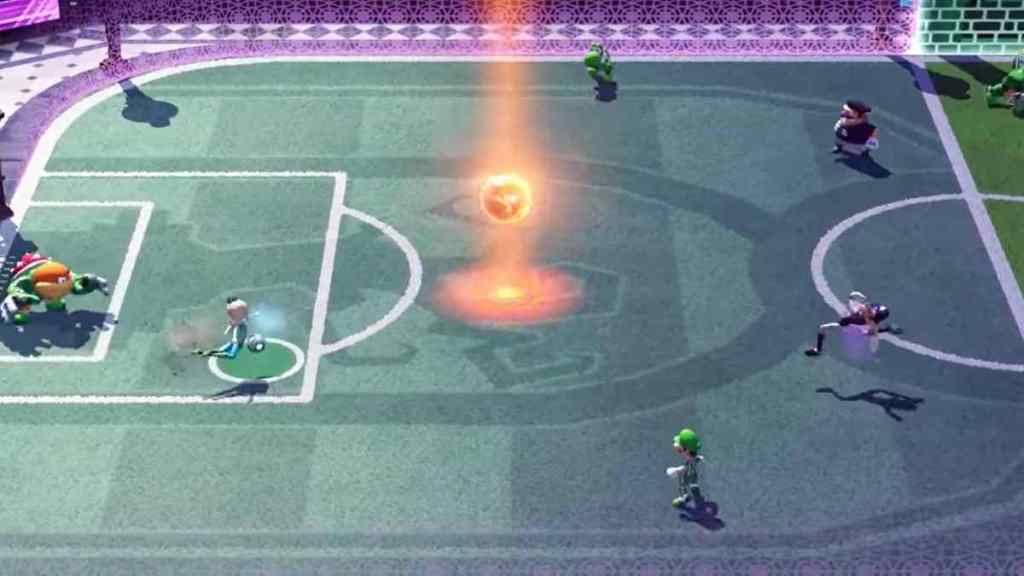 Since Hyper Strikes can score two points, Strike Orbs are an important item to look out for on the field. Strike Orbs are not the only item that will drop on the field though, as power-ups can be collected, like shells and bananas.
For more Mario Strikers: Battle League guides like this one, check out How do Clubs work in Mario Strikers: Battle League on Pro Game Guides.