It can be frustrating in any game when you need to find a specific item, yet you have no idea where to look. The keys you need to unlock the door at the beginning of Martha is Dead are one of the most tedious items to search for, as they are tucked away and tricky to spot.
Where are the door keys in The Cameras at the Lake?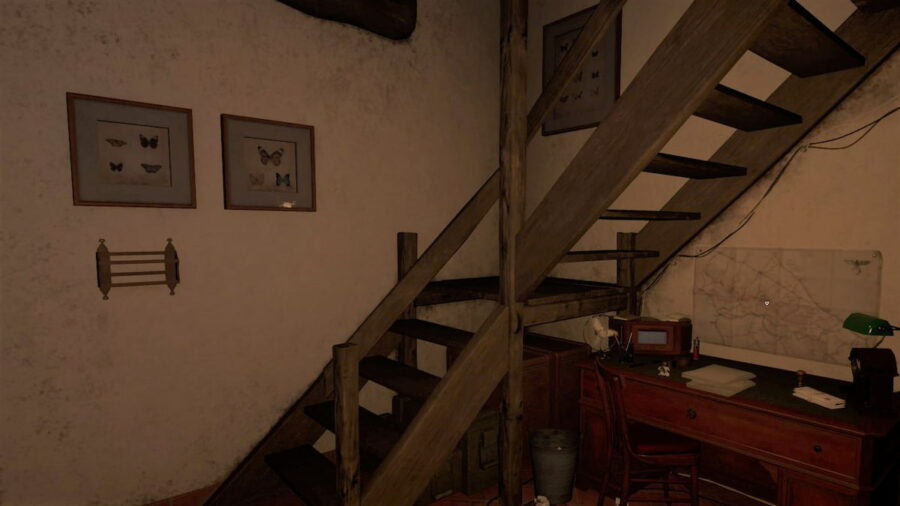 There are many miscellaneous areas to look for clues, dialogue starters, and quest items throughout the home in Martha is Dead. It is pretty daunting to know where to find the keys to unlock the door since the game does not tell you where to retrieve them. Thankfully, they're pretty easy to retrieve once you know the location. You can find the keys on the wooden hook to the side of the stairs in the father's study on the second floor. The hook is right next to the doorway that leads to the balcony. Simply interact with the hook and get the keys, and now you can unlock the door.
Related: Who is Lapo in Martha is Dead?
What is The Cameras at the Lake quest in Martha is Dead?
The Cameras at the Lake is the first bigger quest you get in Martha is Dead that requires you to venture out into the game. The quest tasks you with going down to the lake to retrieve the cameras. This quest is quite spooky and includes a scary sequence towards the end that gives players deeper insight into the mystery.
Want to see more about Martha is Dead? If so, check out Are there jumpscares in Martha is Dead? on Pro Game Guides.