Marvel Snap is a digital card game where you create decks with famous superheroes and villains. But to fully enjoy the game, you'll need to collect cards and update them with Boosters and Credits. You can get them by opening Colletor's Cache, Collector's Reserve, and Season Cache. The last one is interesting as you get it when you reach level 51. Naturally, you'd want to know the contents of Season Cache chests and the drop rates.
What are the Marvel Snap Season Cache rewards?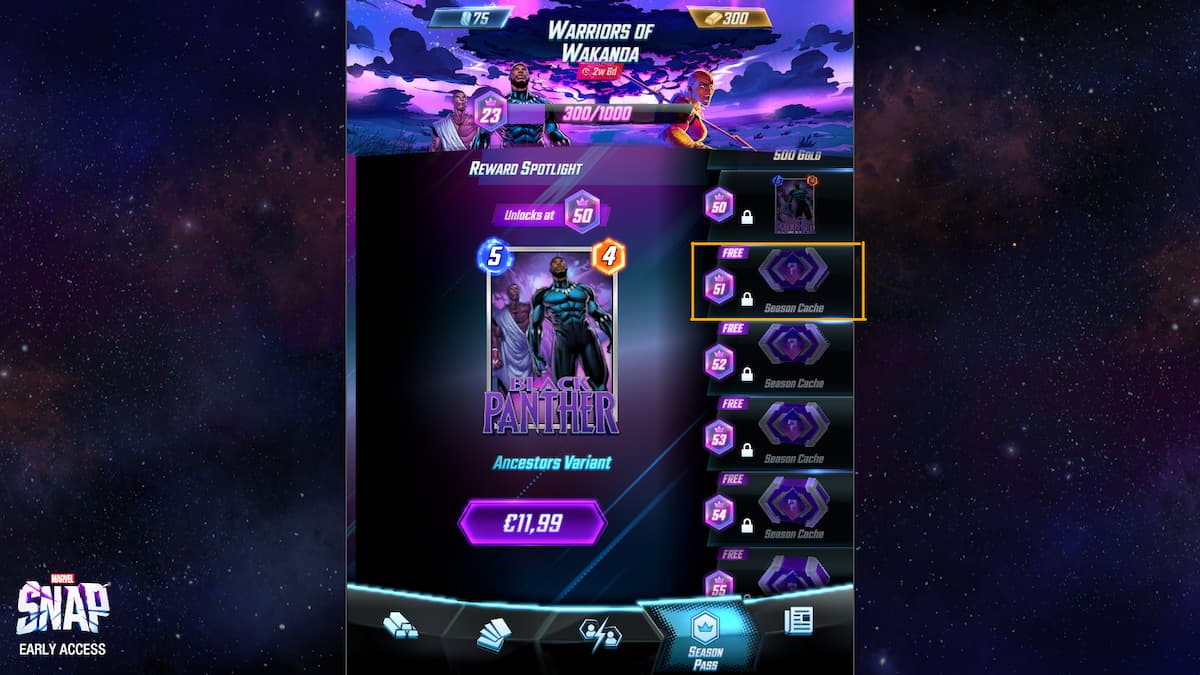 Marvel Snap Season Cache chests consist of Mystery Variant (alternative look of regular card), Credits, Gold, and Boosters. As for the drop rates, you'll most likely acquire some Boosters, but you also can get more valuable rewards. These are the drop rates for Marvel Snap Season Cache chests that you can open after advancing each level after 50th:
| Content | Drop rate |
| --- | --- |
| 10 Boosters | 25% |
| 100 Credits | 10% |
| 200 Credits | 5% |
| 15 Boosters | 10% |
| 20 Boosters | 5% |
| 200 Credits | 5% |
| 50 Gold | 10% |
| Mystery Variant | 5% |
Info via Marvel Snap Discord server
Will Season Cache Contents and Drop Rates change in Marvel Snap?
Marvel Snap is still in Early Access, so there will be Season Cache contents and drop Rates changes in the future. One of the reasons for the change will be Collector's Tokens which will be introduced soon. Tokens are new Marvel Snap free in-game currency that will replace Boosters in caches. They will be used for unlocking cards in the Shop. This way, you'll have an additional option to create the best Marvel Snap deck possible.
For more information on Marvel Snap, check out the Marvel Snap beginner decks guide on Pro Game Guides.