With Minecraft being around for over a decade, players have dedicated from hours to months to years of their lives to create some of the most impressive builds around. These aren't just outstanding castle or house designs. Instead, these creations are colossal works of art, pushing the bounds of what Mojang produced.
Notre-Dame-de-Paris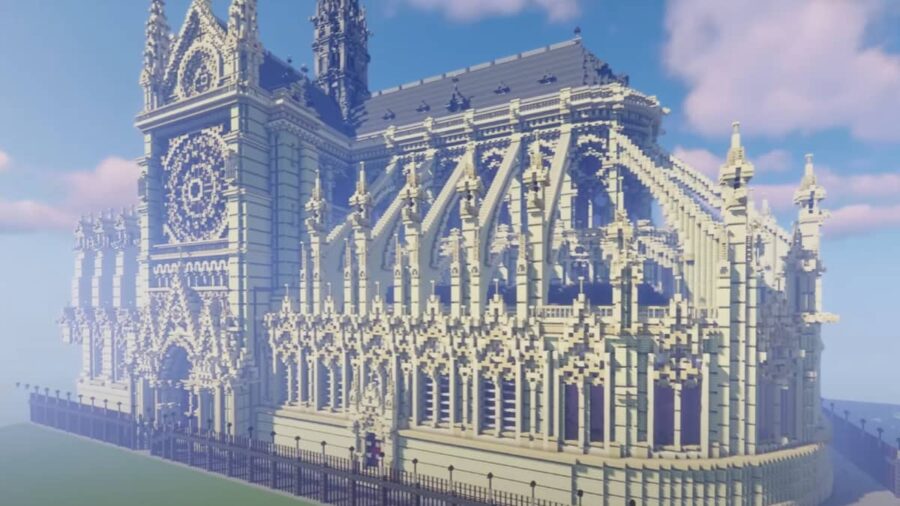 Created by Sapphire Studios in 2019, this build was a part of the online contest on Planet Minecraft called "Preserving World Heritage." Due to the Notre-Dame-de-Paris burning down earlier that same year, Sapphire Studios chose that as their project base. They used detailed blueprints of the cathedral to recreate it as close to life-like as possible. Any players interested in the project can check out their speed build or download this creation from the video on their channel.
The Kraken's Lair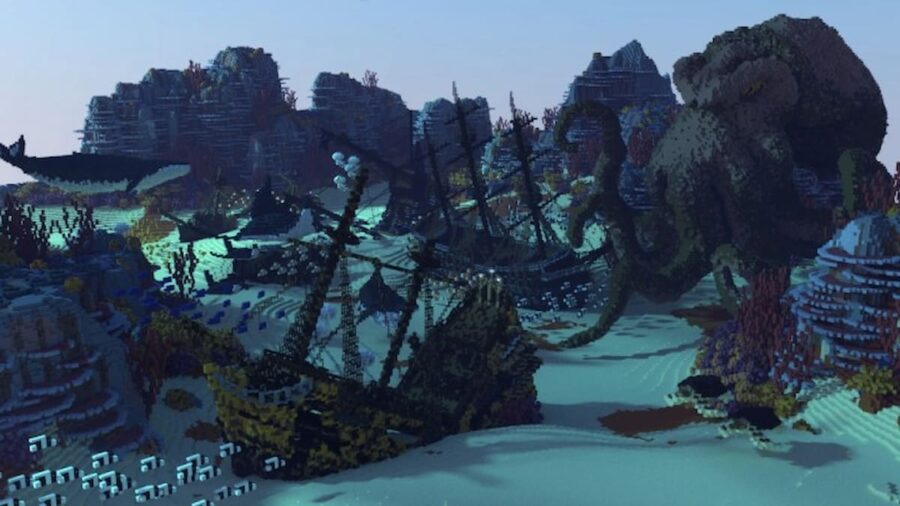 One of the most complex and interesting underwater Minecraft designs. This was user Nakkuru123's first-ever Planet Minecraft project. Nakkuru has several other amazing pieces that players should check out if they have a chance. However, this map The Kraken's Lair provides players with a giant underwater scene with gigantic octopuses, manta rays, and sunken ships. Explore this map to experience what life as a krill might be.
Related: Best Minecraft Cracked Servers
Cyberpunk Project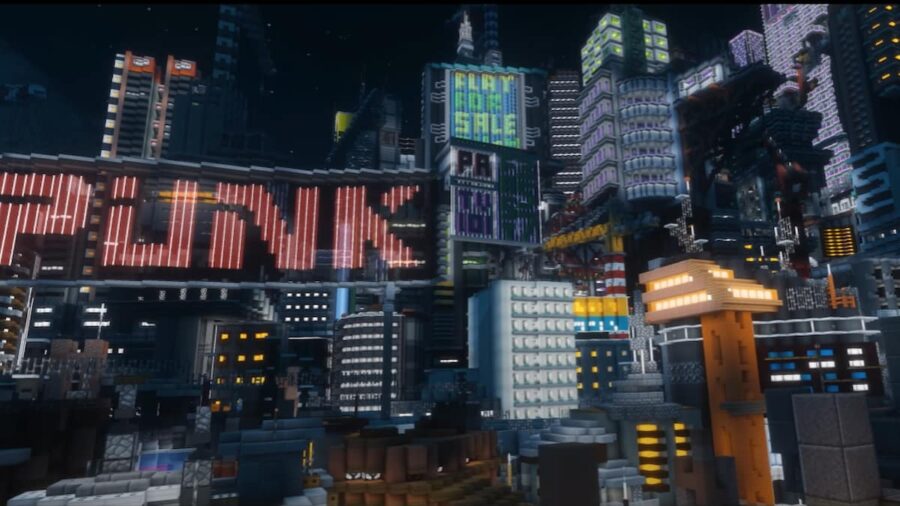 Elysium Fire has built an in-depth version of Night City that was released before the game it was based on. Elysium Fire used a detailed map that was released by CD Projekt Red to complete this piece, offering the perfect Minecraft alternative. Players wanting a cool sci-fi experience in their Minecraft can download this map to explore. However, be warned that it is a very heavy map due to the sheer amount of content within and is likely to lag or cause the Java edition to crash.
Agnoia Frieden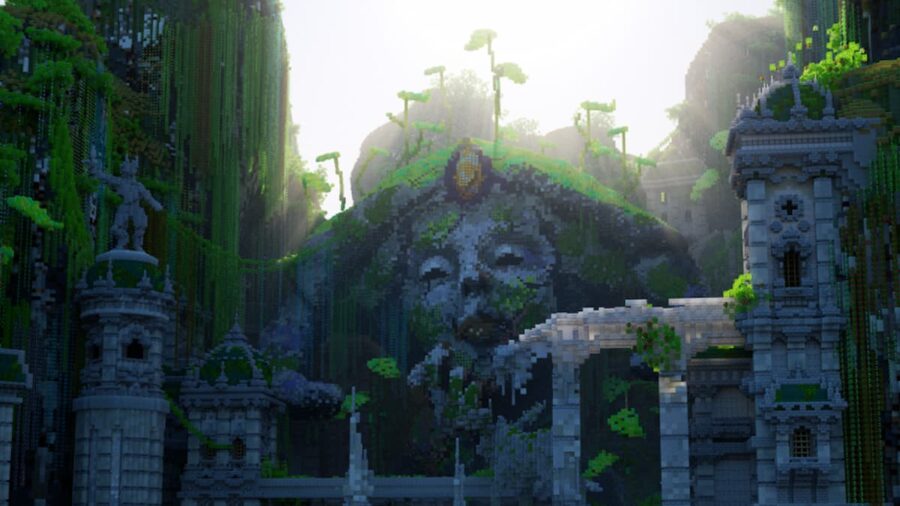 Chloriz made this build originally to make it on Varuna Builds. As described this piece was based around the idea of a city overgrown and reimagined by Mother Nature. This gigantic city was built completely grown over with vines, moss, and weeds. This full render features a huge statue of a face with several broken-down buildings. While this is not a downloadable map, players can fully explore it through the screenshots and 3D viewer on VarunaBuilds.com.
Related: Best Minecraft PE Texture Packs
The Uncensored Library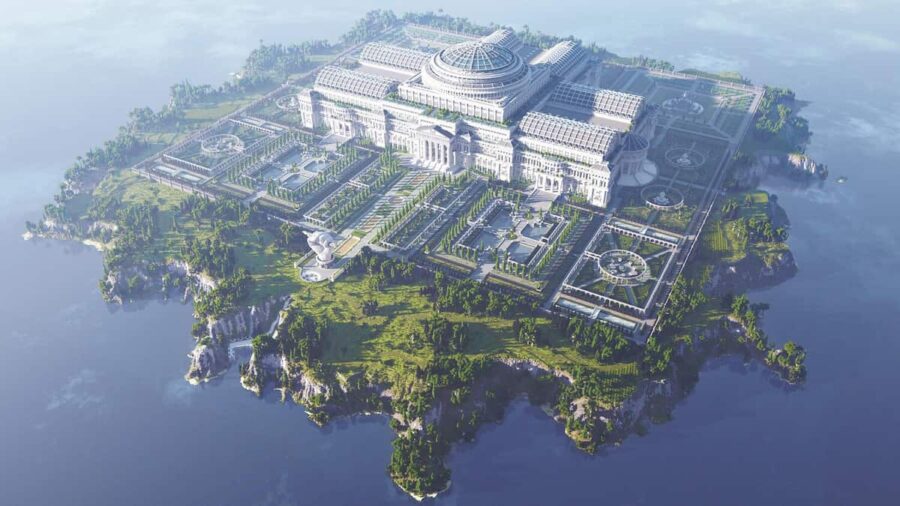 This is one of the most controversial but amazing builds available for most players to visit. The Uncensored Library is an enormous build that was built specifically to allow all people free access to the truth, whether their government made these things available to them or not. Released on World Day Against Cyber Censorship, players of Minecraft all over the world were able to explore the library and read forbidden articles within the books of the library. This project by Reporters Without Borders is still available to visit today.
For more Minecraft content, be sure to check out All Minecraft Biomes on Pro Game Guides.