Ahhh, yes. Grass Blocks. This was one of the original blocks in the game, back when Minecraft was still called cave game. This block, along with Cobblestone, are the first two blocks put into the game. However, while cobblestone is arguably the easiest block to obtain, Grass Blocks can only be obtained in specific ways!
How to Get Grass Blocks in Minecraft
There are four ways to get these blocks, even though grass is quite literally everywhere. We're going to start with the most obvious way to get them in Survival.
Silk Touch

Silk touch is an enchantment that allows you to mine the exact form of the block you break. For example, if you mine Diamond Ore, normally it'd break into Diamonds. With Silk Touch, it will instead drop a Diamond Ore block. This same effect applies when you're mining grass with a tool enchanted with Silk Touch. Instead of dropping a Dirt Block when it breaks, it will drop the Grass Block you're seeking.
Silk Touch can only be applied to the following five items:
Pickaxe
Axe
Shears
Shovel
Hoe
Related: How to Make and Use a Redstone Repeater in Minecraft - Pro Game Guides
Growth
If you have a lot of time (or more likely — don't have Silk Touch), you can get grass the old fashioned way! By WAITING. Place dirt blocks from where some grass is to where you need it to be! Getting grass this way is almost as painful as watching paint dry, or — ahem — watching grass grow.
Endermen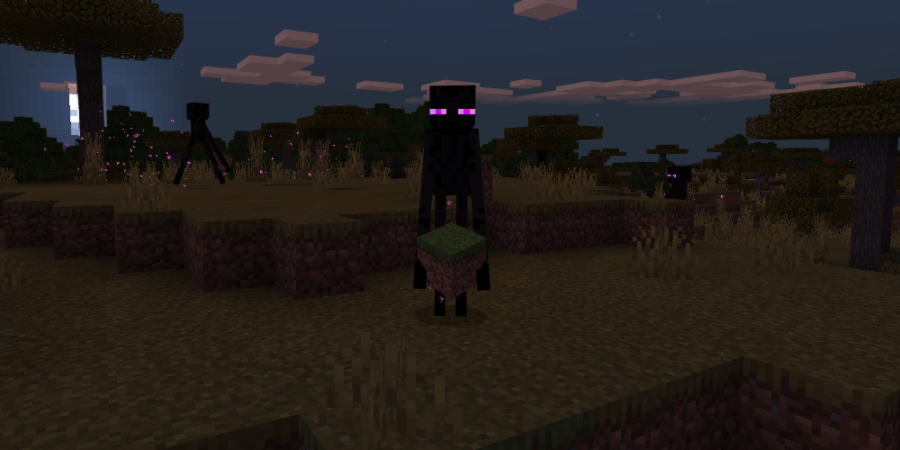 Getting grass from an Enderman is the only other way to do it in Survival. If you keep your eyes peeled for a stray Enderman, you might see it walking around with a Grass Block in its hands! Slay it to steal his loot!
Command
If you have cheats enabled, you can give a player a Grass Block via command. The commands you need to enter for Bedrock and Java are listed below.
Bedrock: /give "PlayerName" grass

Java: /give PlayerName grass_block
Outside of the four options above, the only way to obtain Grass Blocks is by getting them in Creative!
Want to see some amazing Adventure maps? Check out or list of Best Minecraft Adventure Maps for 1.16!