The Dark Knight has taken over Minecraft as the Batman DLC brings Gotham and the Caped Crusader to blocky life. Explore a beautiful blocky version of Gotham as Batman or one of his countless villains and sidekicks. You can even get the Batmobile and cruise through Gotham. This may leave you wondering how to get the Batmobile in the Minecraft x Batman DLC.
Where to get the Batmobile in the Batman DLC for Minecraft
Getting the Batmobile in Minecraft's Batman DLC is incredibly easy and can be done fairly quickly. Head down to the Batcave, and you should see a yellow button with a hologram of the Batmobile to the right of your computer and the left of Lucious. Press the yellow button, and the Batmobile will spawn on the platform below you.
Related: How to Make a Saddle in Minecraft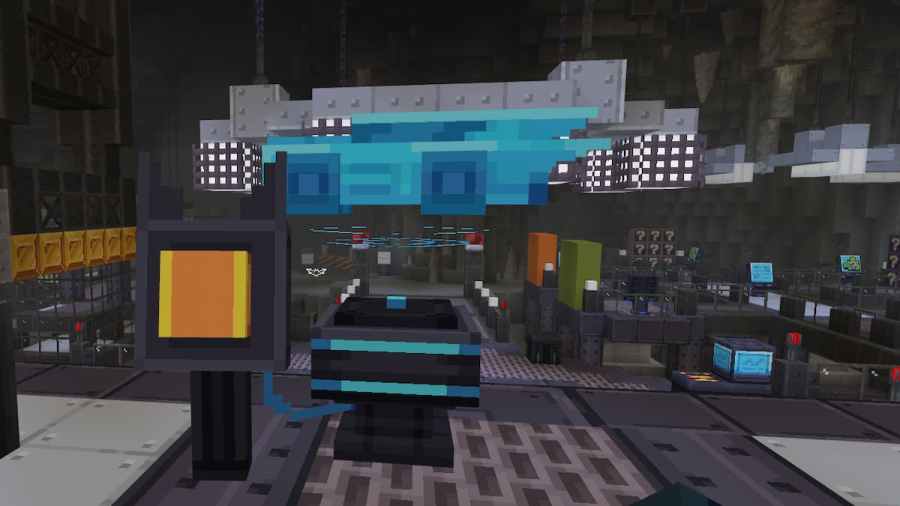 Once you have summoned the Batmobile, simply walk up to it and interact with it to climb in. Then you can start driving straight ahead, exit the Batcave through the iconic waterfall, and emerge onto Gotham's streets. Drive to the various locations or just take in the sights.
For more information on Minecraft, check out Everything coming in the Minecraft 1.20 update and Which mob won the Minecraft Live 2022 vote? on Pro Game Guides.