To install Minecraft modpacks, you generally need to download a modding application like the Technic Launcher and AT launcher; however, here, we will explain how to install mods using the Curse Forge app.
How to install Minecraft Modpacks
To install Minecraft modpacks, you must first download a program like the Technic Launcher and the AT launcher; we recommend downloading the Curse Forge app as it is one of the best ones out there. That said, start by heading over to the curse forge site and download the latest version of the app, wait for it to download, and then double click on the installer.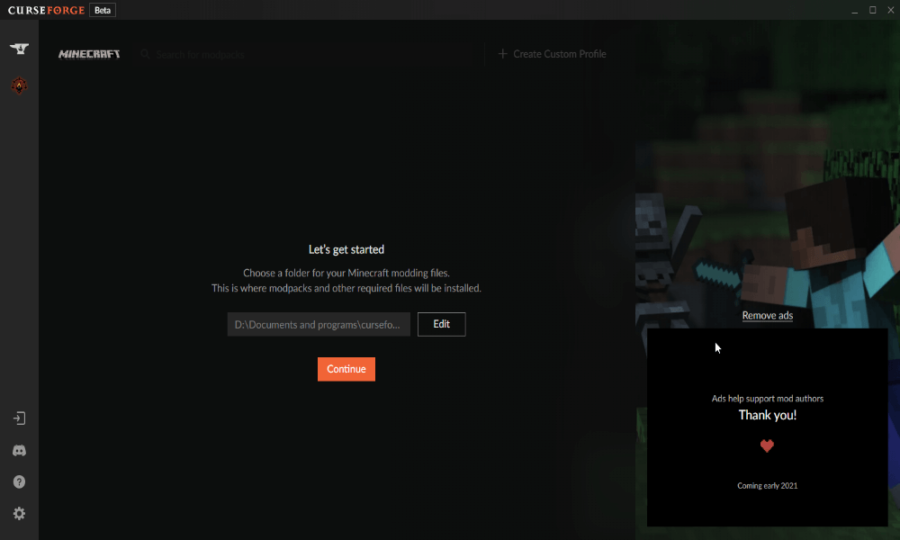 The installer will ask you where you would like the program to be installed, select a location, and then let it install. Once installed, you will then be taken on a tour of all the application's features; feel to skip this with the option to do so.
After the tour, you will see a list of games; click the one that says Minecraft and move on to the next step. Another tab will open up soon after, and here the program will ask you where you would like to install the mod folder; select a location, and click continue.
Once the app finishes installing, you will be able to download any modpack you could ever want through the curse forge app. To download a modpack, Click Browse Modpacks and then click the Orange Install Button. As a side note, be careful downloading some modpacks, as some require a pretty heavy-duty PC with a lot of ram to run them.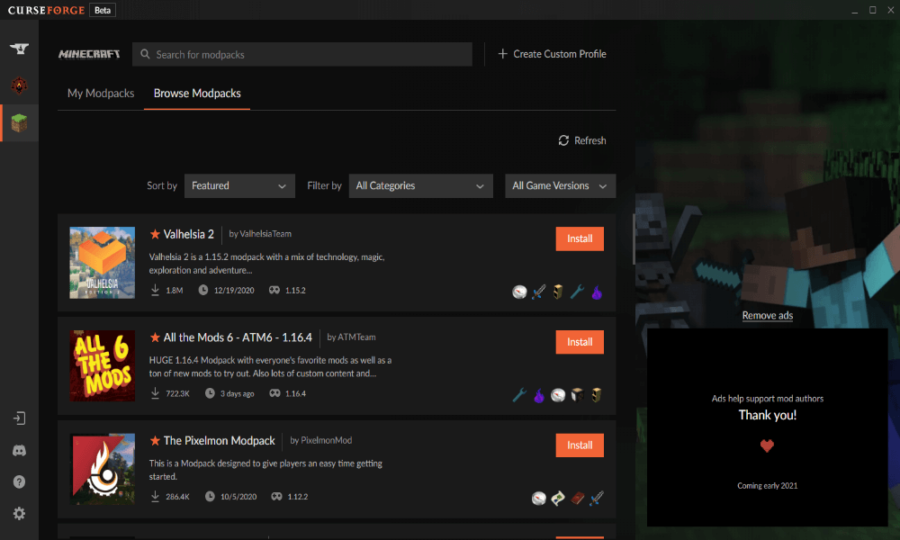 For that reason, it would be a good idea to make sure your PC can run the modpack before installing it. Luckily some modpacks will tell you what specs they recommend in the overview tab if you scroll down far enough.
Related: How to install Minecraft Mods on PC
How to create your own modpack with Curseforge
Along with downloading both mods and modpacks, you can also use the Curse Forge app to make your own modpacks. To create a modpack, click the button that says create a custom profile towards the top right of your screen. Once clicked, this will open a tab like the one in the image below.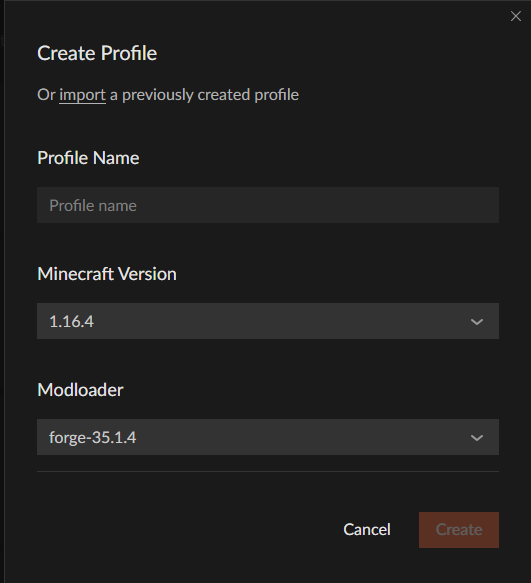 In this tab, you will be able to change your version of Minecraft Java, Forge version, and name the modpack. When you finish doing all of that, click create, and the application will create your modpack; after this, you can find your modpack under the tab My Modpacks.
From there on, you will be able to add mods, resource packs, and even custom maps. You can also edit the pack with several options next to the play button. But before playing around with any of the settings and adding mods, you should note that the same rules apply as they would if you were manually installing mods.
Meaning, you need to make sure that any mod you add works with the version of Forge and Minecraft Java you have currently installed; you will also need to make sure any mods you add to your compatible with each other.
For more on Minecraft, we at PGG have you covered with tons of awesome guides like Where to find all flowers and how to make Stained Glass in Minecraft