Minecraft is a game that gives players a nearly endless amount of possibilities and variety in gameplay. With so many options, it can be difficult to figure out what to build. Even if players have something in mind, it is tricky to nail down exactly how the build should look. Build guides can be a great way for players to spark an idea and come up with some great things in Minecraft.
Minecraft Fireplace Designs
A fireplace makes a great central structure in any Minecraft house. It is a decorative way to make the traditionally square Minecraft houses feel more like home. Listed below are a few different fireplaces that players can use as a reference when building their own in the game.
Simple Fireplace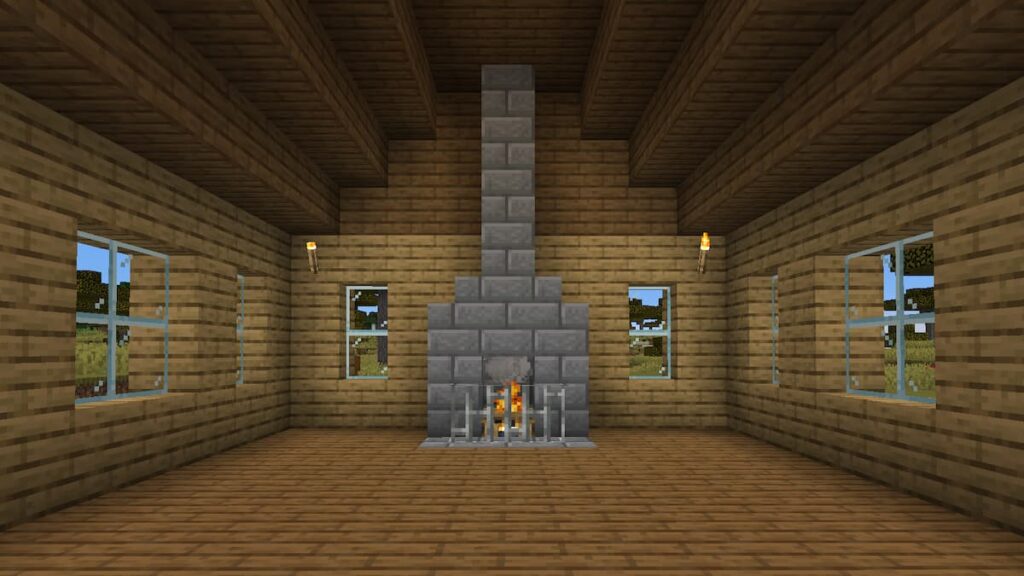 This simple fireplace uses only a few blocks and doesn't take up a lot of space. This is a perfect fireplace for players that may have a small area to work with or just want something subtle in their house.
Related: How to repair a bow in Minecraft
Large Stone Fireplace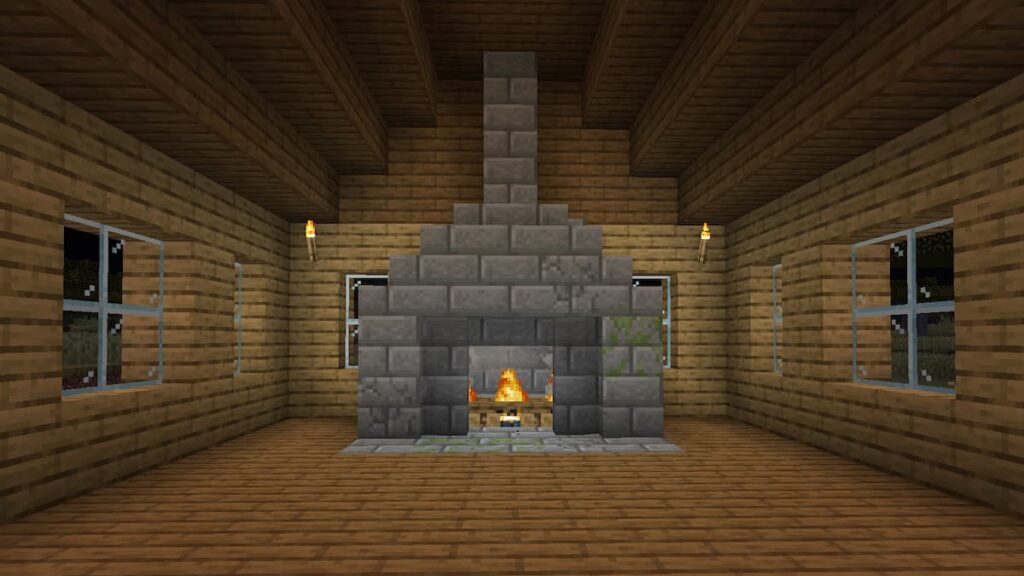 This fireplace is a larger version of the first Simple Fireplace listed. Players can build a similar structure when they want something grander and eye-catching, while still maintaining a simple look.
Modern Fireplace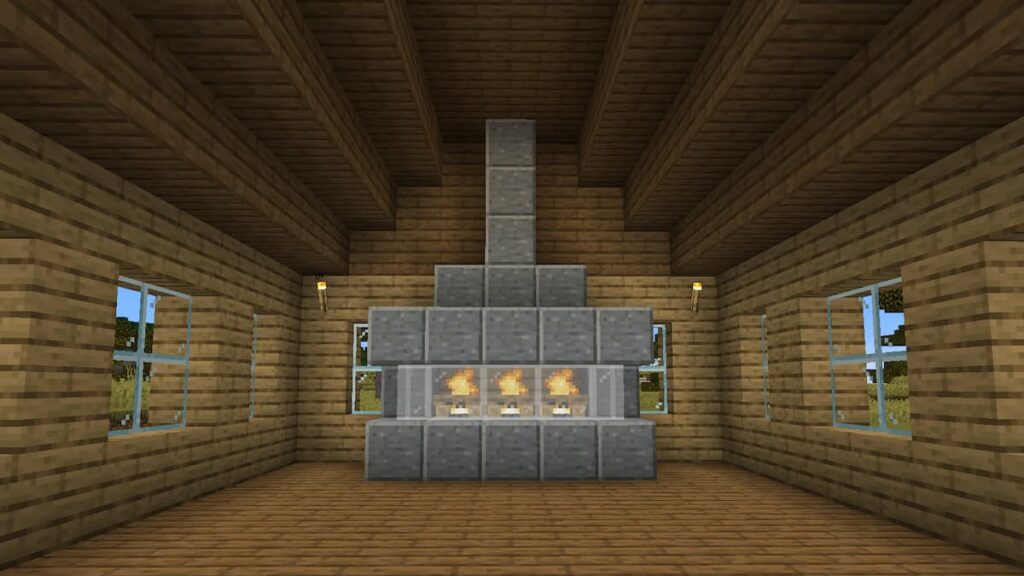 This modern fireplace gives any building a more futuristic look. Using smooth blocks like Smooth Quartz or Stone can make the fireplace look cleaner and more efficient.
Brick Fireplace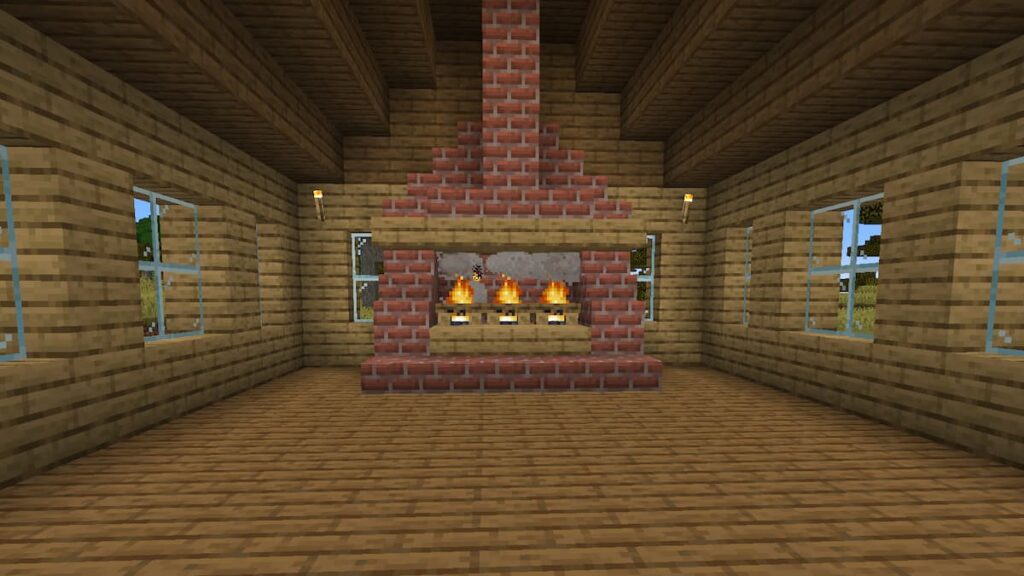 A brick fireplace gives a traditional look to the building and goes great in a building made of wood. The brick serves as a nice contrast to the surrounding walls and floor.
Centerpiece Fireplace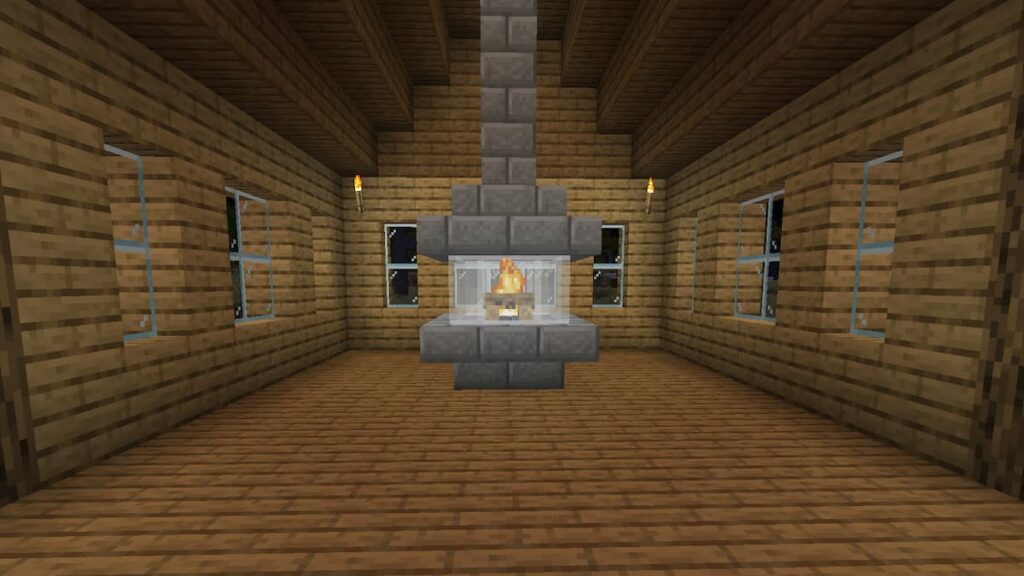 Unlike the other fireplaces in this list, the Centerpiece Fireplace changes up its placement in a building. Putting a fireplace in the center of a room rather than against a wall can make it stand out and give a more artistic feel.
Interested in building in Minecraft and want to read more? Check out Best Minecraft House Design Ideas in 2022 on Pro Game Guides!