One of the first things that players ever build in Minecraft is their home. With an open-ended sandbox survival game like Minecraft, the possibilities for building are endless. When that build is the future home base for all of the player's adventures, the decision on what to choose can be intimidating. To whittle down options, we've compiled a list of useful house-building ideas for all types of Minecraft players!
The Medieval Cottage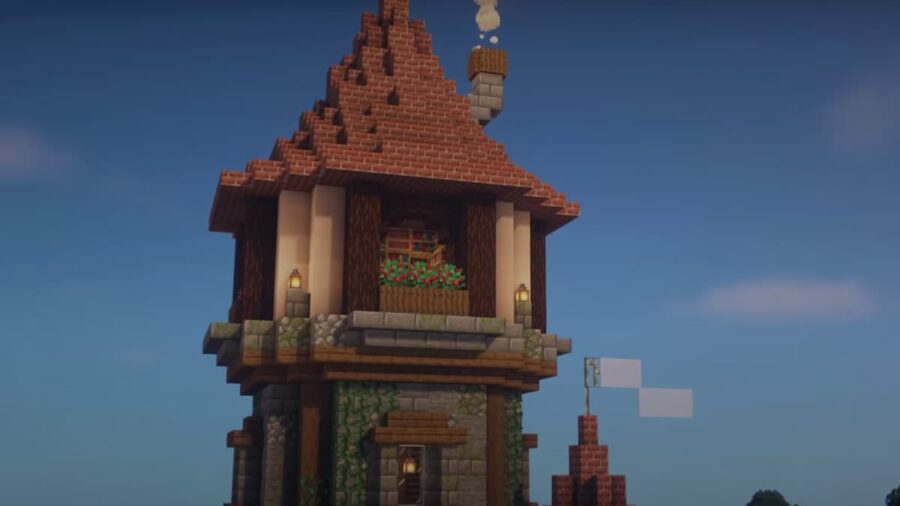 This is one of the most popular homes builds for several reasons. It fits within the aesthetic of almost any world, its build relies on more readily available materials, and it's a fairly simple home to create. The cottage-style build relies heavily on whites and wood grain, making the resources easy to come by.
Base Material List:
Wood (Any)
Wood Planks (Any)
Wooden Door (Any)
Brick
Clay (White or Beige)
Vines/Leafs
Mossy Cobblestone
The Contemporary Condo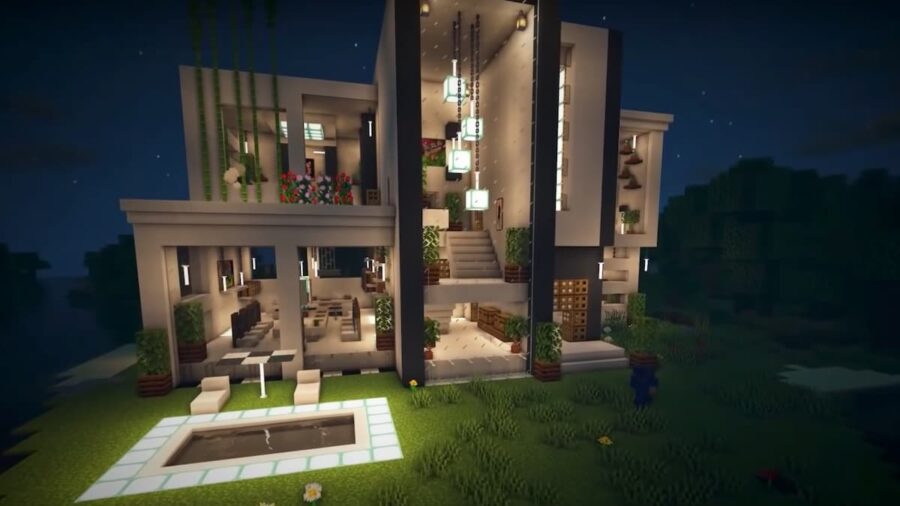 Contemporary, or modern, builds are quite common and popular for their sleek and edgy looks. Players wanting to homestead in style can create these types of builds fairly easily as long as they have access to sand and stone. Glass and quartz are the two main components to creating a slick contemporary build.
Base Material List:
Glass (Any)
Glass Panes (Any)
Smooth Quartz
Quartz Pillar
Quartz Brick
Polished Blackstone
The Mushroom Villa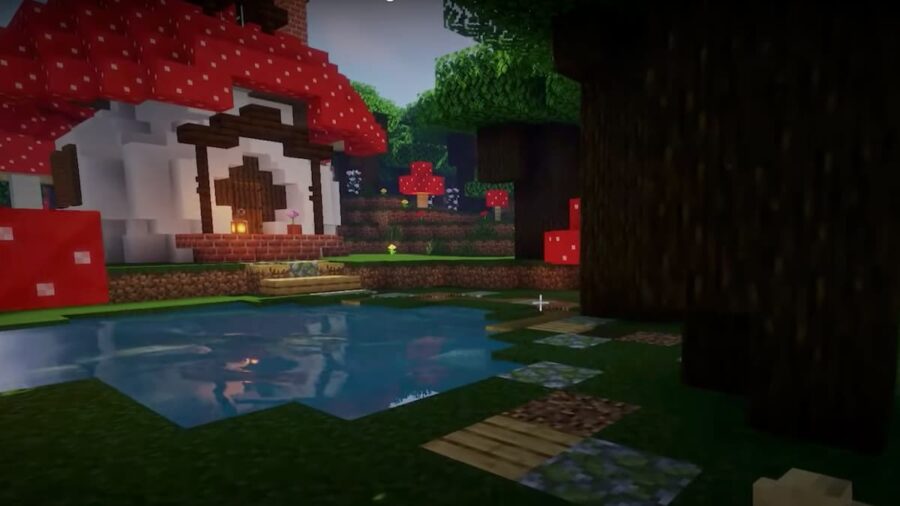 With cottage core and faeries becoming a common trend, more players may be interested in building their own little mushroom home. Mushrooms homes can vary quite a bit in size and shape, depending on the type of mushroom the player wants to live in. It could be something quite small, or tower over the mushroom forest.
Base Material List:
Clay (Beige or White)
Mushrooms
Wood (any)
Bricks
Moss Block (Carpet)
Vines
Hyphae Blocks
Asian-Inspired Minka
For players who love more Asian-inspired architecture and symbolism. The Minka offers a lovely balance of colors for a jungle or beach biome home. They also offer some different ways to utilize the space inside of the home.
Base Material List:
Dark Prismarine
Bamboo
Clay (White or Beige)
Trapdoors
Wood Planks (Any)
Starter Modern House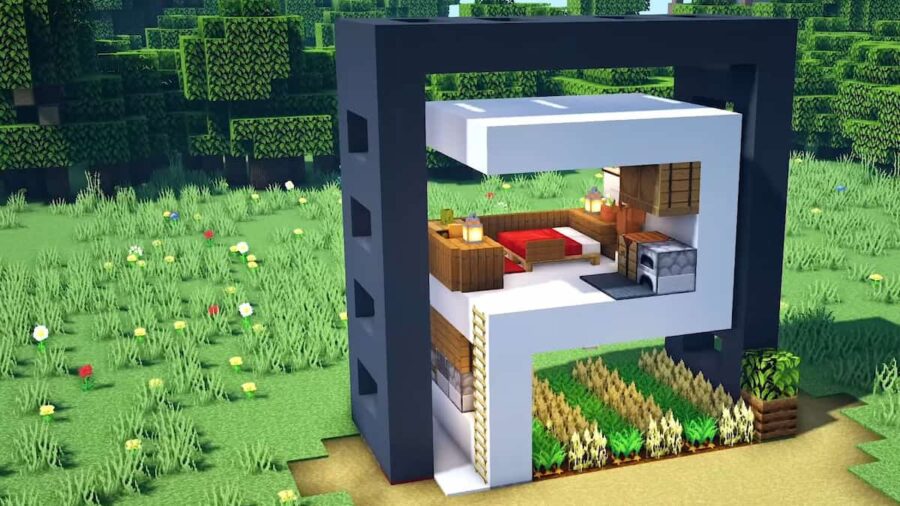 The best thing about this build is that it offers you the ability to modify the required materials quite heavily. You can use Iron and Obsidian, but any sturdy light/dark contrast colored blocks will work well as a substitute. You can have a fancy modern home on a budget. The decor in the tutorial is inspirational, but is not necessary or can be changed easily.
Base Material List:
Iron/Quartz/Clay
Obsidian/Black Concrete
Wood Slabs (Any)
General Decor
Related: Best Minecraft Build Challenges
2x2 Minecraft House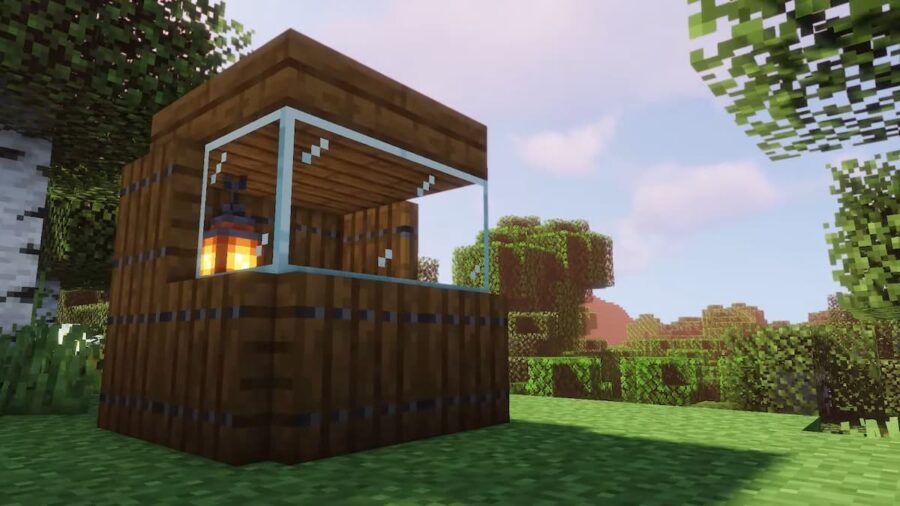 For the builder who wants a simple, quick, and cheap home, try out the 2x2 Minecraft House tutorial. While not much bigger than enough space to sleep, this home has the advantage that it is super quick to make. This makes the 2x2 house an ideal starter survival house to bunker down and plan within.
Base Material List:
Wood Slabs (Any)
Wood Door
Glass
Large Medieval Home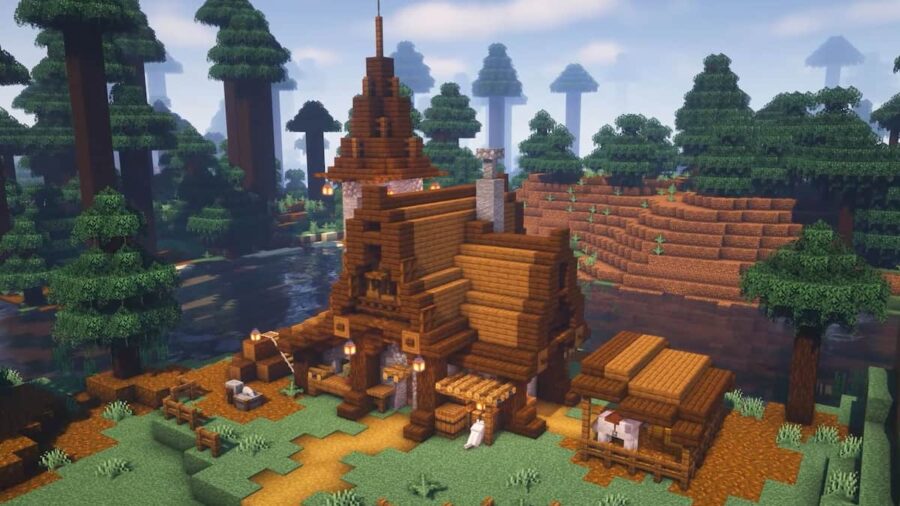 Want a bit of a challenge? This detailed medieval home will require a bit of patience and a lot of materials to get established, but this tutorial will make it a lot easier. The grandiose house functions both as a formidable fortress and a beautiful place to lay your head.
Base Material List:
Andesite (block and wall)
Stone
Cobblestone
Spruce (all varieties)
Dark Oak/Oak (all varieties)
Iron Trap Door
Ladder
Chest
We hope you've found this list to be useful while you play Minecraft. If you're searching for more ideas after making your house, check out Best Minecraft Dungeons Builds – Leveling Builds!. Didn't find a house on this list? Try our Cool Minecraft Houses – Ideas for your next Build! list here.
For more Minecraft content, be sure to check out What Minecraft Texture Pack does Technoblade use? on Pro Game Guides.