Iron golems are the silent protectors of Minecraft villages; they are also craftable if you follow a few steps in this guide.
How to craft an Iron Golem in Minecraft
To make an iron golem in Minecraft, you will need four iron blocks and one jack o' lantern, or a carved pumpkin placed in a T pose shape with the pumpkin placed on top. Start by placing two iron blocks on the ground; after that, put the other two blocks you have on the top iron block's left side and right side. After the iron blocks are placed, put either the carved pumpkin or jack o' lantern on the top middle block; the iron will appear and start moving around after you do this.
But before you can make an iron golem, you will need the required items, so let's go over how to get all of that now. For starters, to make iron blocks, you will need iron ingots that you get from melting down iron ore in a furnace. You will need a total of 36 of these iron ingots, so we recommend searching and mining at the top level of a cave or cavern, as iron tends to spawn at all block levels underground. Once you gather up the necessary amount of ingots, take them and place them inside a crafting table like how we did below.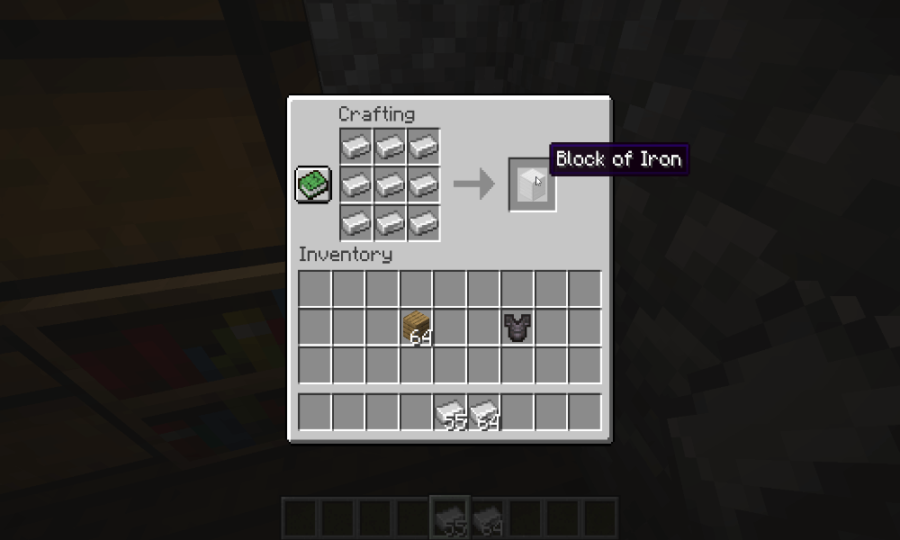 You will need to fill all slots in a crafting table; you will also need to do this four times, so make sure you have enough iron. After crafting the iron blocks, you will next need to find some pumpkins, you can find them in both the extreme hills and plains biomes.
---
Related: How to make a composter in Minecraft
---
When you find a pumpkin, walk up and either use a tool or punch it to harvest it; after you get the pumpkin, take it back to your base and keep reading for how to make a jack o' lantern. To start, before you can make a jack o' lantern, you will need a pair of shears; you can craft shears with two iron ingots using the pattern shown below.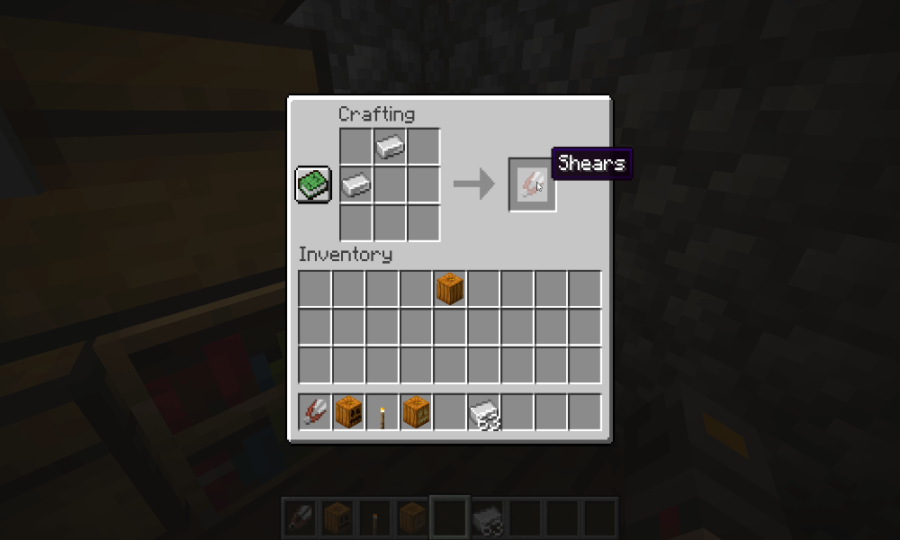 When you make the shears, place the pumpkin on the ground and right-click them using the shears; this will turn the pumpkin into a carved pumpkin. Pick up the carved pumpkin and take it back to a crafting table, and place it inside with one torch, as shown below.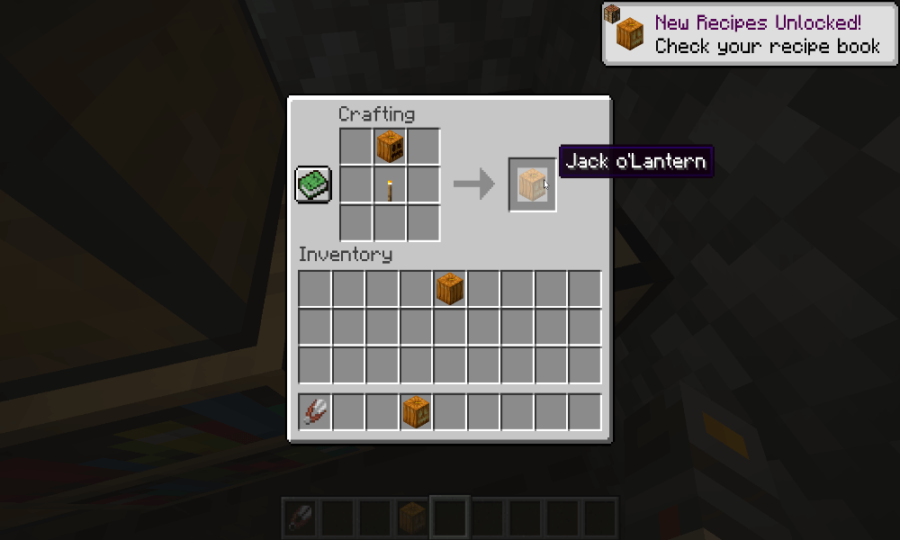 If you don't know how to craft torches, you can craft them using the same pattern, but with coal and sticks instead. Once you have all of the required materials, follow the steps we listed at the start of this guide to make the iron golem.
For more on Minecraft, PGG has you covered with guides like how to craft shears and how to make a smithing table.