Smithing tables are not just a Toolsmith's job block; you can also use the table to upgrade diamond tools, so here's how to make one in Minecraft.
How to make a Smithing Table in Minecraft
To make a smithing table, you will need four wood planks and two iron ingots placed inside a crafting table. Place the two ingots at the top far left and middle slot, and then the four wood planks underneath going down. You will also need to leave the right side empty; if you need an example of what to do, we have the Minecraft smithing table recipe displayed in the image below.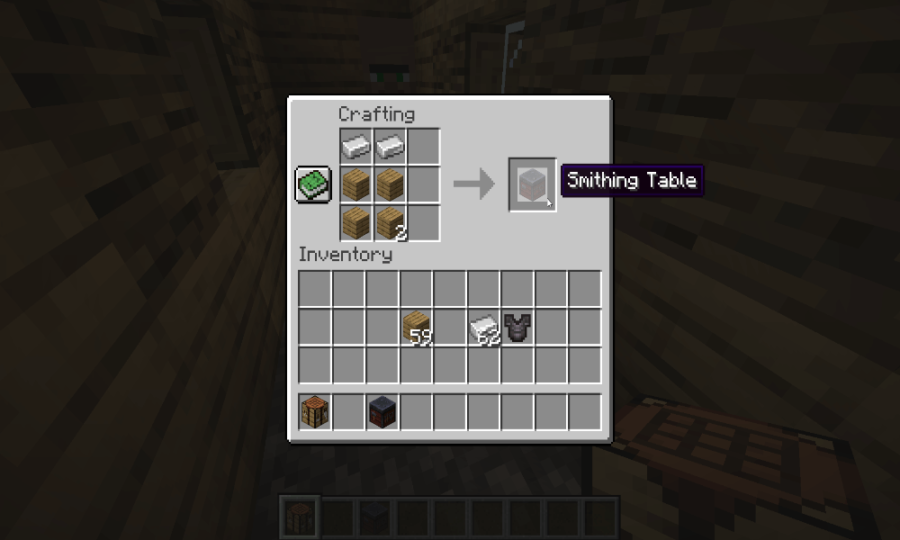 Next, if you don't have either of these materials, here is how to get them. For starters, to get wood planks, all you need to do is find a tree and chop it down, preferably with an ax. After that, take the wood you get and put it either inside a crafting table or your inventory crafting square, and you will make wood planks. To craft iron ingots, you will need to mine iron ore underground; we recommend finding a cave and start mining, it won't take long to find iron as it spawns nearly at all block levels underground.
---
Related: Minecraft: How to Make Netherite Armor, Tools, & Weapons
---
How to use a Smithing Table in Minecraft
To use a smithing table in Minecraft, you will need to place it on the ground and right-click it. Afterward, a small tab, as shown below, will open up, and inside this tab you can upgrade all of your diamond tools, weapons, and armor with netherite ingots.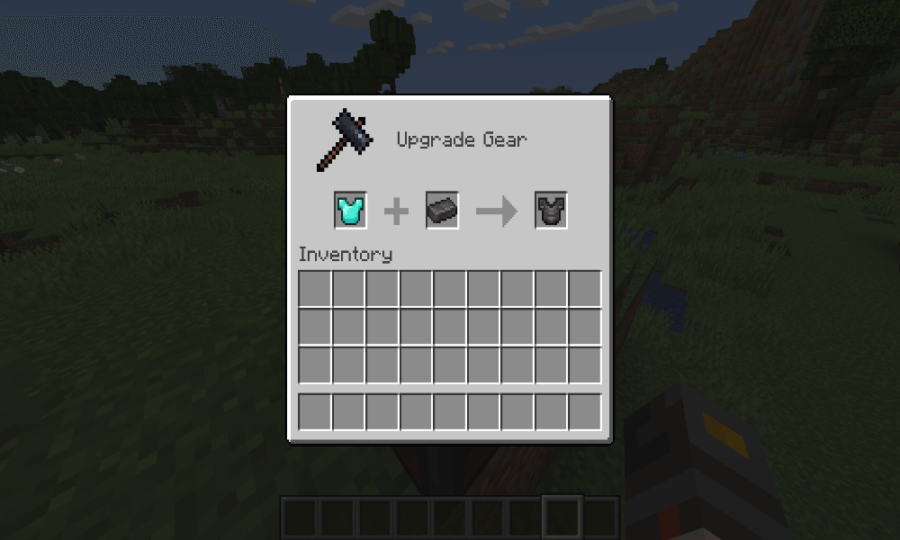 If you want to upgrade an item, place it inside the first slot, and then place a netherite ingot in the second slot. Afterward, a netherite version of whatever item you put in the smithing table will appear; drag it into your inventory to fully upgrade the item.
You can also use a smithing table to change a villager's job to a Toolsmith, which will open up more trading options with that said villager.
For more on Minecraft, PGG has you covered. You can find both guides and news stories on nearly everything for the game on our game page for Minecraft. We recommend checking out both our netherite vs. diamond and how to make an ender chest guides first.