Obsidian is a rare and useful resource you are going to need at some point in Minecraft. Want to go to the Nether, how about making an enchanting table? Well, you need some of that obsidian, I'm afraid. Luckily this guide will explain how to make obsidian in Minecraft.
How to Get Obsidian In Minecraft
To get obsidian and to make it in Minecraft is not a hard concept, as all you really need to do is find some lava and dump water on it. Doing this will create obsidian blocks that you will then need. When the obsidian blocks are made, all you need to do next is just mine them with at least a diamond or netherite pickaxe.
We recommend using a diamond pickaxe rather than the netherite, as the latter is more of a late-game tool with extra steps to get it. Now, as for diamond pickaxes, all you need to do is just dig down to around 5-15 until you find some diamonds.
Once that happens, take them back to your base and find your crafting table and make a pickaxe like you usually do but with diamond blocks instead of whatever. After that, we suggest making a water bucket with the pattern shown below, so you can transport water to wherever the lava is. To make a bucket, you will need three iron ingots; you can get iron ingots by melting down iron ore.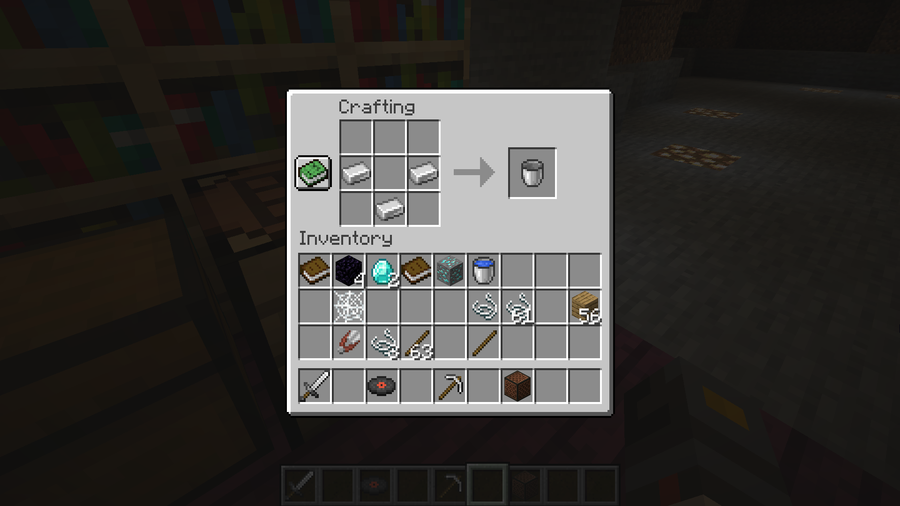 That said, once you got both a pickaxe and a bucket made and ready, you can find lava commonly underground and around mountains on the surface. However, if you want to find Obsidian as loot, you can find it spawning in chests in the locations below listed below.
Villages -

Search the weaponsmith's chest in the village for the obsidian.

Ruined Portal

- Can be found in a standard chest around the portal.

Nether Fortress

- Spawns as loot in regular chests in the forts.

Bastion Remnants

- Can be found as loot in wooden chests.
For more on Minecraft, PGG has you covered with guides like how to make an ender chest, and how to make an enchanting table.