The enchanting table is a powerful item in Minecraft that allows you to add unique perks to your weapons, armor, and tools. Unlike most game items in Minecraft, the Enchanting Table is not easy to use and access because it uses an encrypted language instead of standard English. The only way to read and understand these cryptic writings on an Enchanting Table is to manually translate the script using a translation chart.
What is the language on the Enchanting Table?
The writings on the Enchanting Table are in SGA or the Standard Galactic Alphabet. It is a fictional language used to represent alien lifeforms and communication. Surprisingly, the language is not native to Minecraft, instead was first seen in the classic Commander Keen PC game released in 2001.
How to read Enchanting Table Language in Minecraft
As mentioned earlier, you can read the writings on the Enchanting Table by transforming it into an understandable English language using a chart. First and foremost, take a screenshot of the table using F2(only for Java Edition) or the default Windows + Print Screen. Compare the writings of the screenshot with the below chart and translate it letter by letter.
Related: How many Bookshelves are needed for Level 30 Enchantments in Minecraft?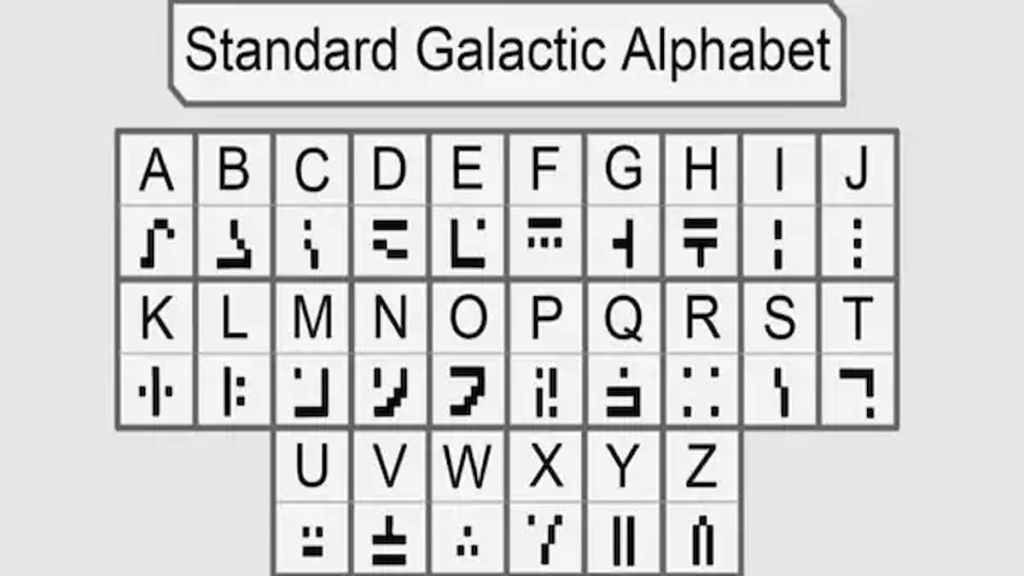 For example, the highlighted part of the below writing translates as "Cold."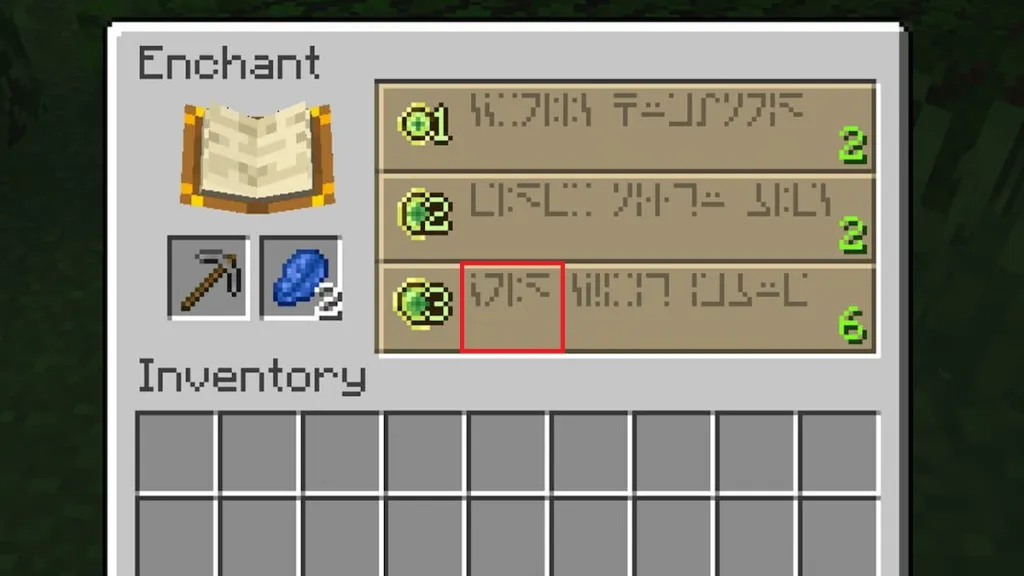 After translating, you can use one of the several English to SGA translater tools to check your accuracy. The most popular website is the LingoJam SGA translator. You can also use the online tool to send cryptic and cool messages to your Minecraft friends.
For more on Minecraft, check out Best Minecraft Tower Designs or How to make an enchanting room in Minecraft on Pro Game Guides.