In the hit all-time classic build and survival game Minecraft, there is an enchantment system, and using it will allow you to give special buffs to various items in the game. But to use this system, you need a unique crafting table called an Enchanting Table. Luckily in our guide here, we will tell you how to get and make an Enchanting Table in Minecraft.
How to make an Enchanting Table
In short, to make an Enchanting Table in Minecraft, you need the following resources below.
One Book

Two Diamonds

Four Obsidian
Once those resources are gathered, you will need to put them in a crafting table in the following pattern as shown above. If you don't have a crafting table, you can make one with the pattern as shown below.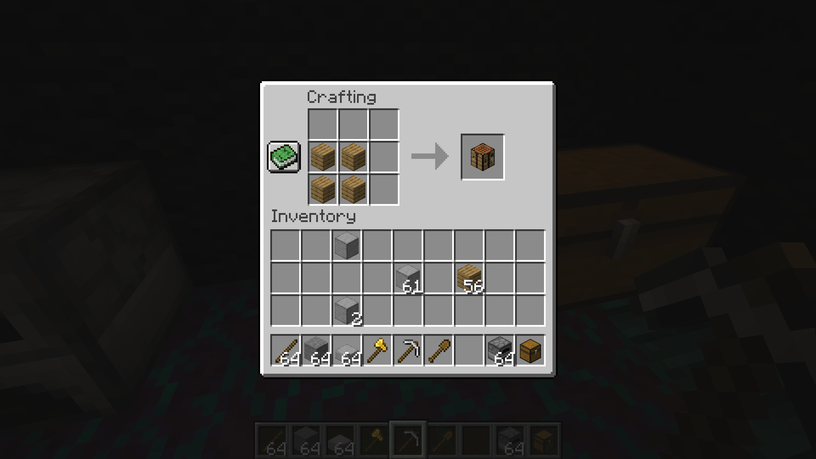 However, as we previously stated, before you can make an Enchanting Table, you will need the required items listed above. That said, If you are unsure where to get all three resources or haven't even got the resources yet to make the table, this next portion of the guide will help you.
How to Make a Book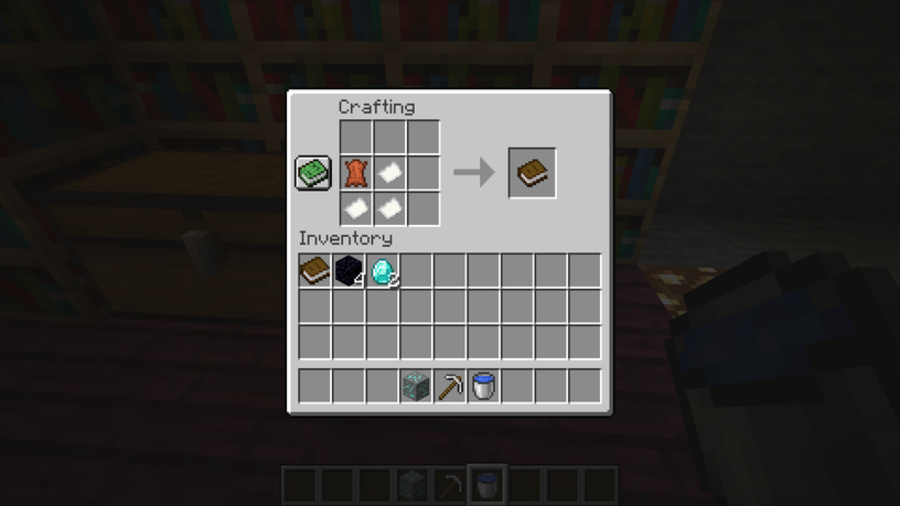 To start, if you want to make a Book in Minecraft, you will need the following resources below.
Three Paper -

To make paper, you need to have three sugar canes; you can get these sugar canes along the sides of rivers. When you get the sugar canes, place them in a crafting table in a straight line by three to craft it.

One Leather

- You can harvest leather from many animals, but mainly cows would be the ideal choice for leather. Also, if you use a tool with at least a five looting enchantment, you can increase the max amount of leather that drops from two to five.
After getting the above resources, you'll want to put them in the pattern, as shown in the image above.
How to get Diamonds in Minecraft
To get Diamonds in Minecraft, you will need to dig down to around surface levels 5 - 15. Around these levels is where the resource spawns most commonly; you will also need an Iron pick and up to mine the resource; anything lower will only break the block and not drop anything.
As a side note, if you use a tool enchanted with up to Fortune III, the ore will drop extra Diamonds per rank of Fortune with a maximum of four additional Diamonds with Fortune III. Along with this, if you use a Silk Touch enchanted tool instead of Diamonds dropping when the ore block is broken, it will drop the ore block instead.
How To Get Obsidian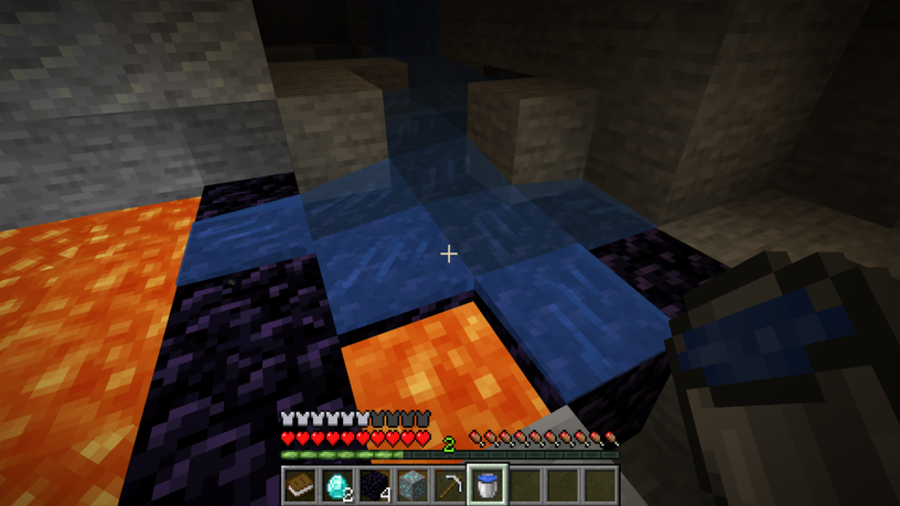 To get Obsidian blocks, you simply need to find lava and then introduce it to a bucket of water. After you introduce the water to lava by dumping the said water on top of the lava, you will make some Obsidian blocks. When you turn the lava into Obsidian, mine it with a Diamond or Netherite pickaxe. You can find the lava commonly deep underground and sometimes on the surface near mountains. Along with that, you can also find Obsidian in the following locations below.
Villages -

Search the Weaponsmith's chest in the village for the Obsidian.

Ruined Portal

- Can be found in a standard chest around the portal.

Nether Fortress

- Spawns as loot in regular chests in the forts.

Bastion Remnants

- Can be found as loot in wooden chests.
Once you get all of these resources, find your handy middle mouse button and scroll all the way up and follow the pattern above to make the Enchanting Table. If you need any more help with Minecraft, we have a ton of guides you can find at the guide and news page for the game.