Knowing how to save a Minecraft world is important. Players can sink dozens or even hundreds of hours into a Minecraft world, and nobody wants to lose all of that hard work. Saving and backing up a Minecraft world is the safest way to ensure those cool builds are secured.
How to save a Minecraft world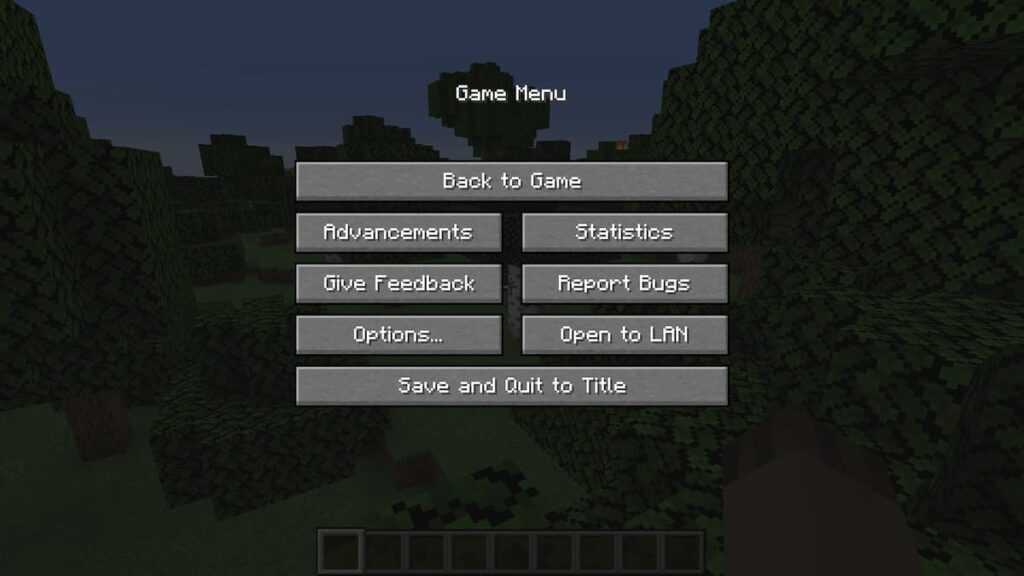 Players should open the Game Menu in the Minecraft world they want to save.
Once open, players can click on the Save and Quit to Title option in the menu.
It's as easy as that. The Minecraft world will be saved and can be accessed via the World Menu in the game's startup menu.
Related: Best Earth Minecraft Servers (2022)
How to backup a Minecraft world
Players should open the World Menu and select the world that is being backed up.
Once selected, click the Edit button at the bottom of the menu.
Once the list of options opens, click the Make Backup button shown in the image above.
The game will begin backing up the selected world. This can take some time depending on the size of the world. Once it is saved, the backup will go into the backups folder on the PC. Players will know the backup is complete when they see the Backed up: World Name message appear on the screen.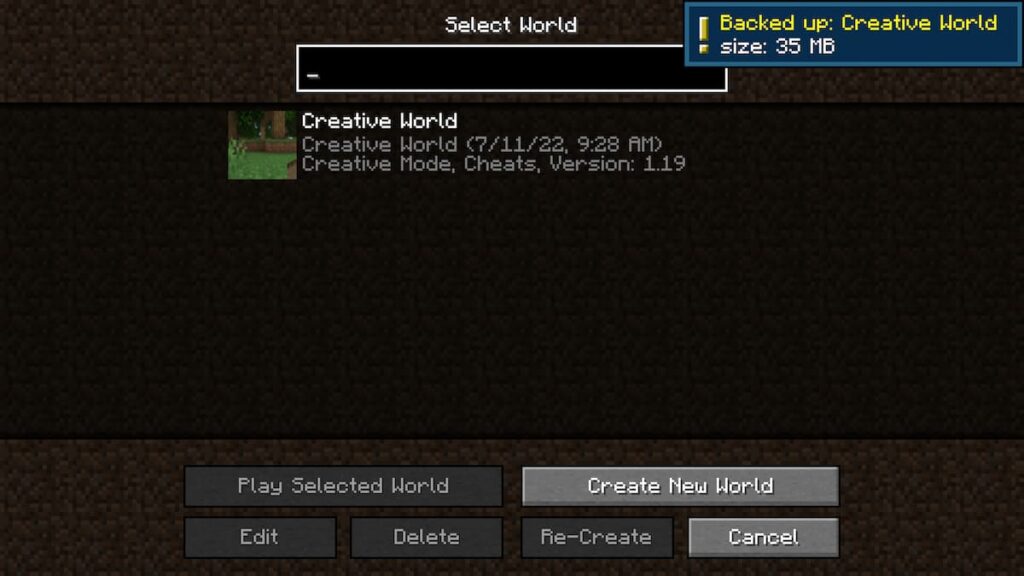 Once the world is backed up, players can load it into the game by choosing the Edit button again in the World Menu and then choosing the Open Backups Folder option. Once chosen, players can load their save from the backup file.
Interested in Minecraft guides and want to read more? Check out Best Minecraft Roof Designs on Pro Game Guides!