There are many reasons why it might be convenient for you to make your potions into splash potions in Minecraft. Instant Health II potions can be cumbersome if you're drinking them in the middle of a fight. They apply to multiple people at once if they're all standing close to each other. You can throw them at your enemies if they cause negative effects. The list goes on. Luckily, Barish is here with a very simple guide to turn your potions into splash potions.
How to Turn a Potion into a Splash Potion in Minecraft
The potions are easy to make, but to do it, be sure to craft and obtain the following common items: the potion you wish to change, a brewing stand, blaze powder, and gunpowder. Once you've got those, you're ready to go!
Step One: Open your Brewing Stand

One helpful tip is that the more brewing stands you have, the more potions you can brew at once. There is no slowing down here, so if you have five brewing stands, you can make 15 potions just as fast as three potions!
Step Two: Put the Potions in
Barish wants to mention: He made this guide as easy as possible. All these steps can be done in seconds, as long as you have the right items in your inventory. It looks like he should have followed his own directions!
---
Related: How to make a brewing stand in Minecraft - Pro Game Guides
---
Step Three: Add Blaze Powder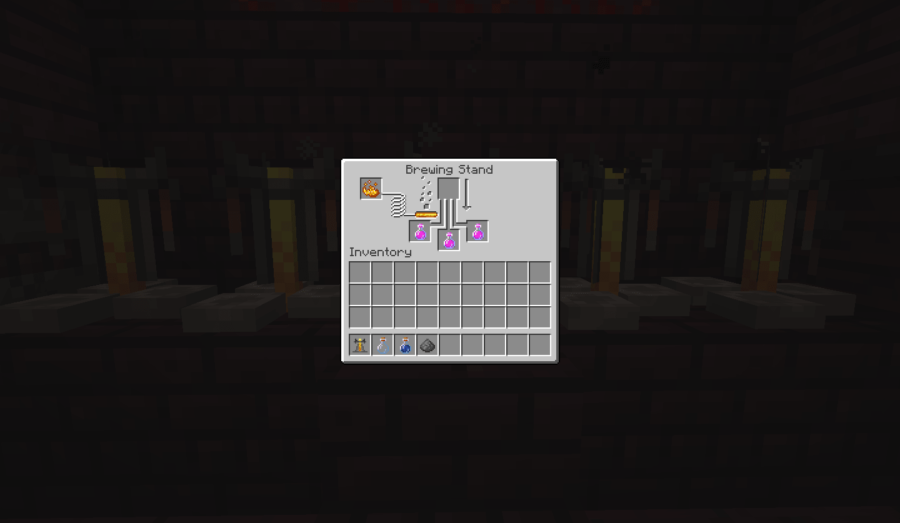 After adequately stocking his inventory, Barish adds the Blaze Powder to the brewing stand. This is to be used as a heat source. Unfortunately, this can not be substituted with other energy sources like coal or wood.
Step Four: Add Gunpowder
It makes sense! The gunpowder makes the potion explosive. Once this step is complete, and you just need to wait a few seconds for it to brew, your potions will be ready!
Step Five: Splash!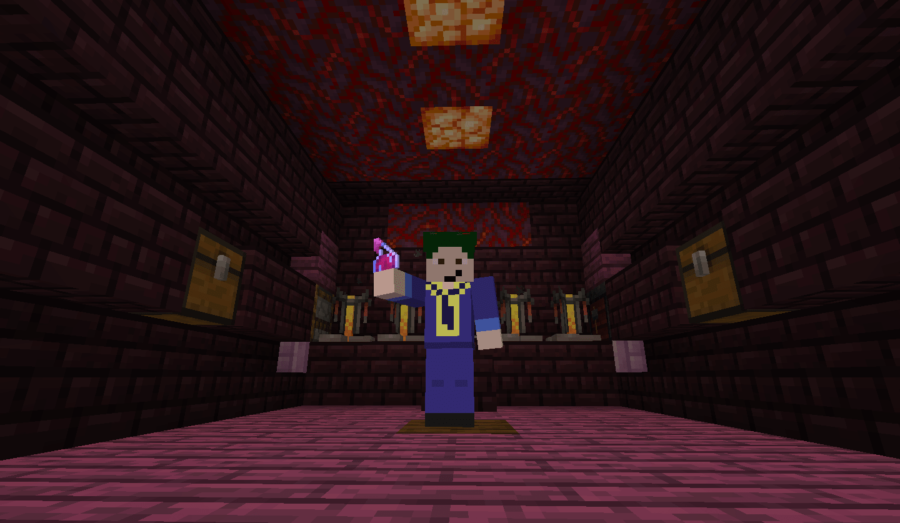 Here it is in all its glory — a Splash Potion of Healing II! Another tip — These potions don't just heal you and your friends, but do damage to any undead mobs (zombies and skeletons) that fall in its area of effect.
That's it! If you're a fast clicker, you can literally do all these steps in less than 15 seconds, including waiting for it to brew. If you stock up enough and use the right potions, you'll be ready for anything in Minecraft Survival. Even the bosses won't stand a chance.
If you're looking for more help on brewing, at Pro Game Guides we've got instructions on how to brew specific potions. Be sure to check out how to make Healing Potions and Slow Falling!