If you've been playing Minecraft for a while now, you've no doubt gotten your fair share of achievements. Well, there's some more to complete now that the large 1.16 Nether Patch has finally been released! We'll take a look at all of those, as well as what you can do to earn them in this guide.
Minecraft 1.16 Achievements List
Before we take a look at how-to complete the achievements, let's take a quick look at all of the ones you can grab in the 1.16 update:
Bullseye - Hit the bullseye of a Target block.
Cover me in debris - Wear a full set of Netherite armor.
Ooooh, shiny! - Distract a Piglin using gold.
Hot tourist destination - Visit all Nether biomes.
Bullseye
Hit the bullseye of a Target block.
The Target Block is new to Minecraft in the 1.16 update. You will nee four redstone dust, and a hay bale to craft it. Here's the recipe: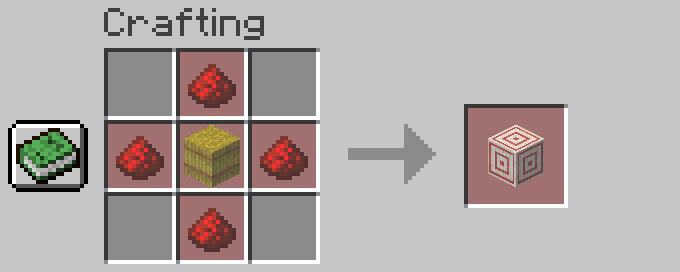 Now, make sure you have a bow, crossbow, or trident and fire either an arrow or the trident at it and try to hit the bullseye which is the center red dot! Once you've done it, you should receive the achievement.
Cover me in debris
Wear a full set of Netherite armor.
This is probably the hardest of the four right now. Obtaining Netherite armor is going to take some effort, because getting Ancient Debris that is converted into Netherite is difficult. This is especially the case if you're starting from scratch, because you'll need to get a full set of Diamond armor before you get it. Here's a look at the steps:
Obtain a full set of Diamond Armor (Where-to find Diamond Guide)
Head to The Nether
Farm Ancient Debris (Ancient Debris Farming Guide)
Smelt Ancient Debris into Netherite Scrap
Convert the scrap into Netherite Ingots
Create a Smithing Table
Upgrade the Diamond Armor with the Netherite Ingots
This is a pretty basic look at how it's done, if you're wanting to know details, then be sure to check out our how-to craft Netherite armor guide!
Ooooh, shiny!
Distract a Piglin using gold.
Piglins love themselves some gold and gold items. You can find this new "neutral" mob in the Nether. I put quotations around neutral because they will attack you unless you are wearing at least one piece of gold armor! Piglins can be found in these different biomes in the Nether: crimson forests, bastions, and nether wastes. Once you've found one, all you'll need to do is grab a gold ingot or another gold item and hold it in your hand. Once you have done it, the nearby Piglins should be attracted to it! After they've taken a notice, you should receive the achievement.
You can barter with the Piglins by giving them a gold ingot, check out more about this in our Piglin Bartering Guide.
Hot tourist destination
Visit all Nether biomes.
There are five different biomes you will need to visit in the Nether to obtain the achievement. If you don't mind using Minecraft Commands, you can use the new "/locatebiome" to find all five! Java players will know what biome they are in by using the F3 key! If you want to locate them yourself, here's a list along with what you'll be looking to find:
Nether Wastes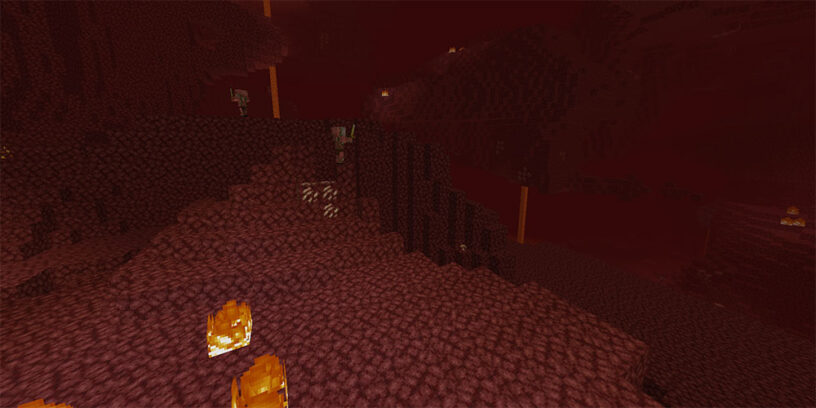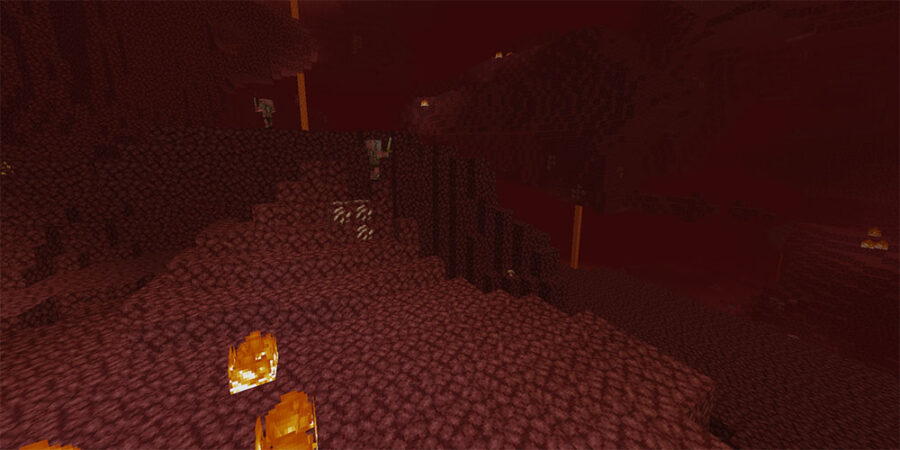 This is your basic biome in the Nether and will likely be the one you encounter most. It's covered in the familiar red Netherrack that you'll have no doubt seen in the past if you've played much Minecraft.
Warped Forest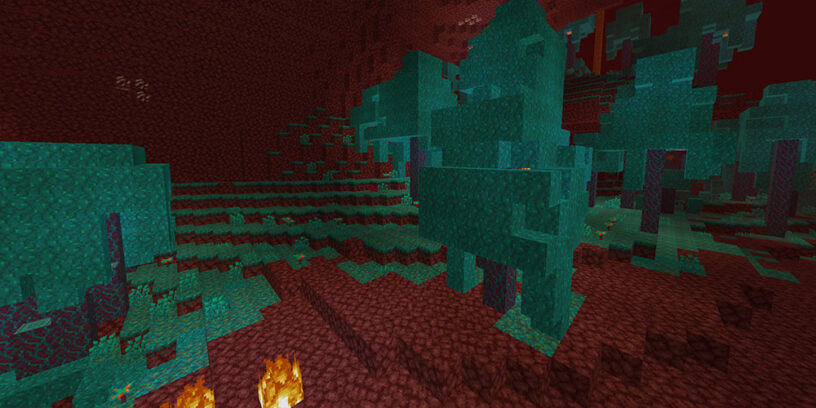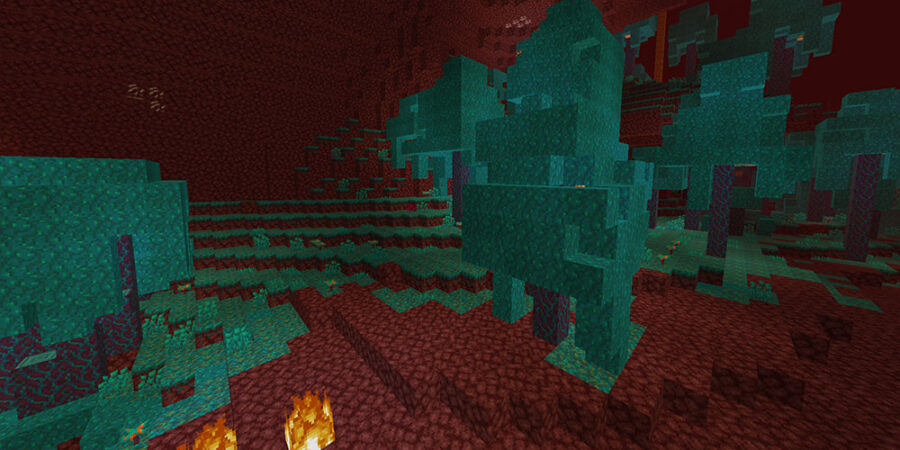 One of the prettier new additions to The Nether is the Warped Forest. You'll find teal green trees as far as the eye can see, and the ground will be covered in Warped Nylium.
Crimson Forest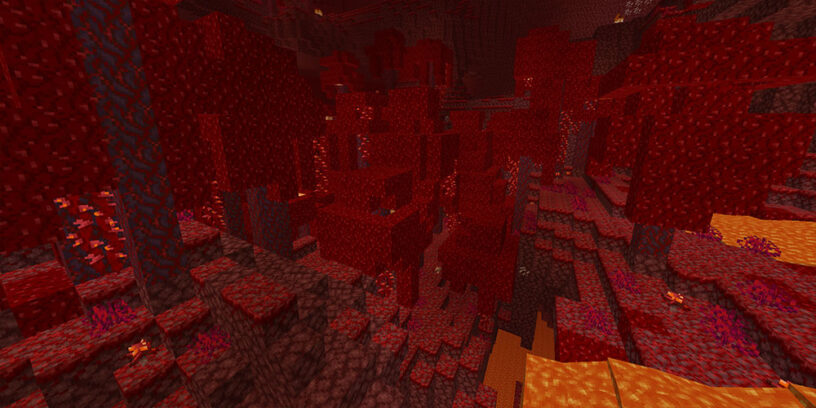 The Crimson Forest is a bit more sinister than the Warped Forest. Red trees cover the landscape, and the ground is covered in wart block. You can also locate the Weeping Vines which can spread and be grown.
Basalt Deltas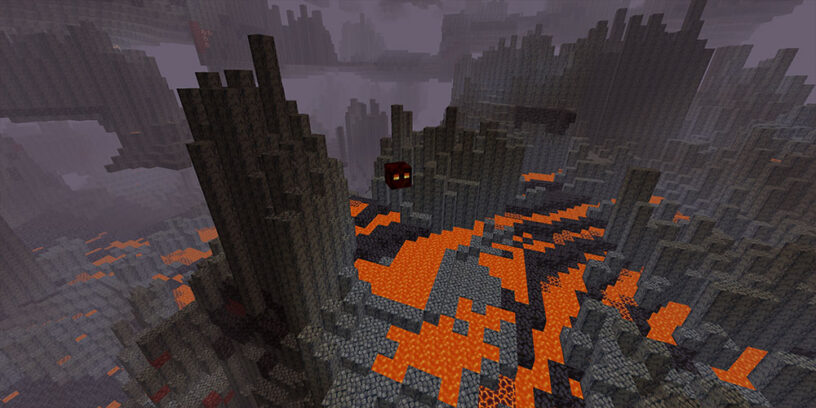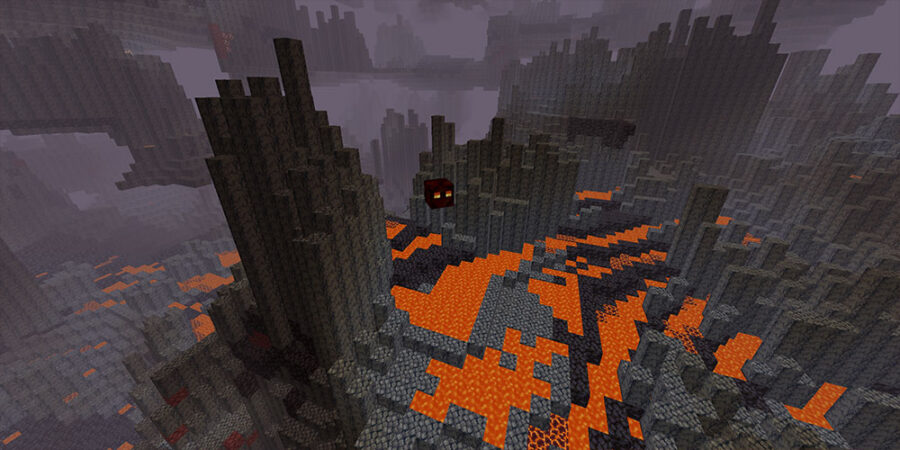 One of the most interesting biomes that was added due to the dark grays, ashy air, and overall feel of it. You'll find a fair amount of lava here, as well as your fair share of magma cubes.
Soul Sand Valley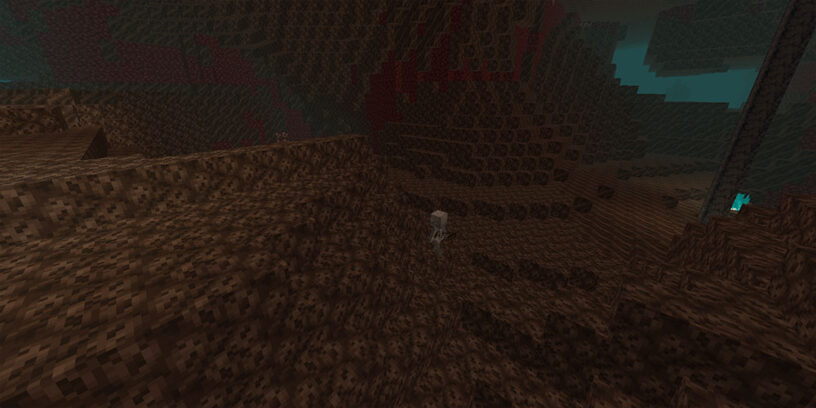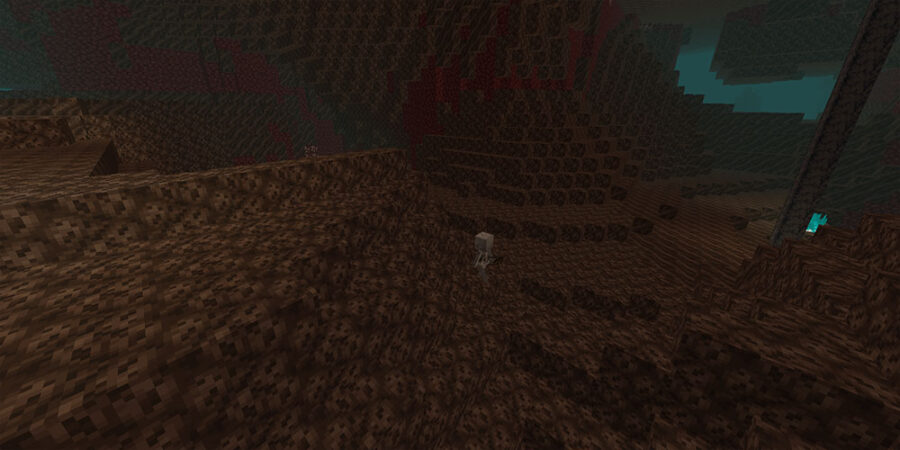 Finally, you have the Soul Sand Valley biome that is marked by its signature creepy looking texture that appears to be faces screaming in horror in the blocks. You run slower on these blocks, so be careful when treading around in this area!