With the release of Minecraft 1.20, Cherry Blossom Tree's will take over player's worlds, giving them a new biome to discover, and a crucial new set of wood to craft with. From the Cherry Blossom Tree Logs to the Planks, fence, doors, trap doors, and more, this pink-colored wood is going to inspire a lot of builders in a big way. And it has already! Take a look at some of the best Cherry Blossom Tree wood builds we could find.
Pink Parasol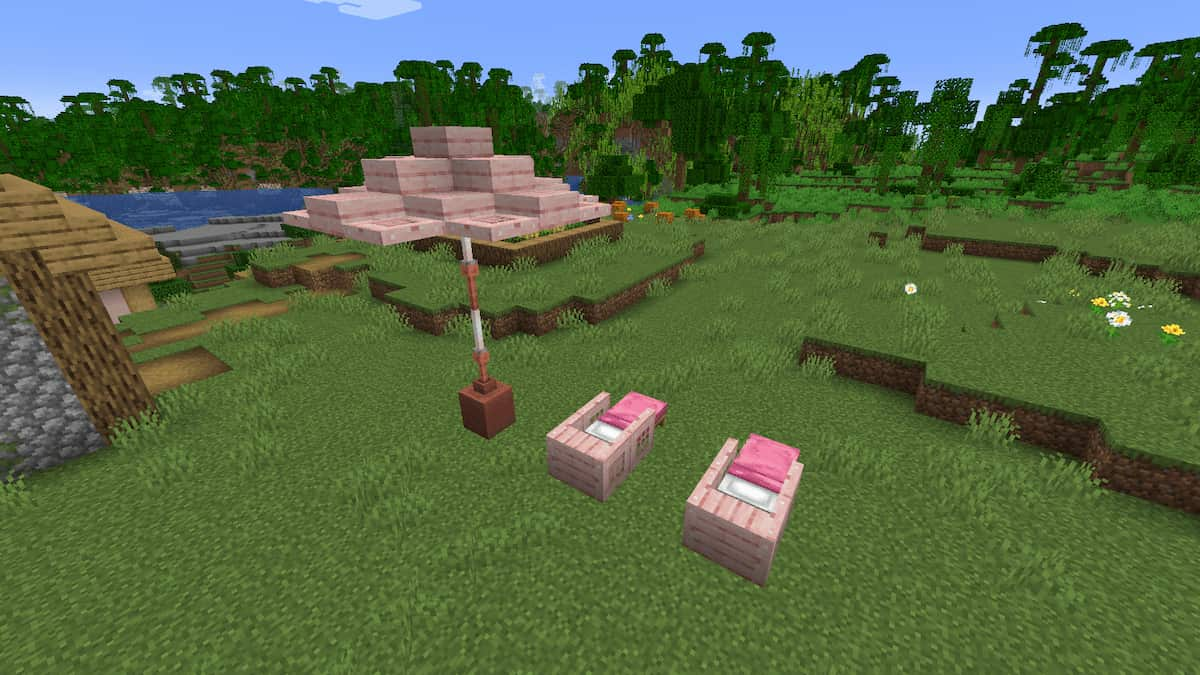 Created by Twitter user ebara, this simple design uses a fair few advanced items, such as end rods, but at a pinch, could use any wooden fence on top of the lightning rods. Really this is just a great example of what the pink-colored wood palette is capable of.
Mythical Cherry Tree Temple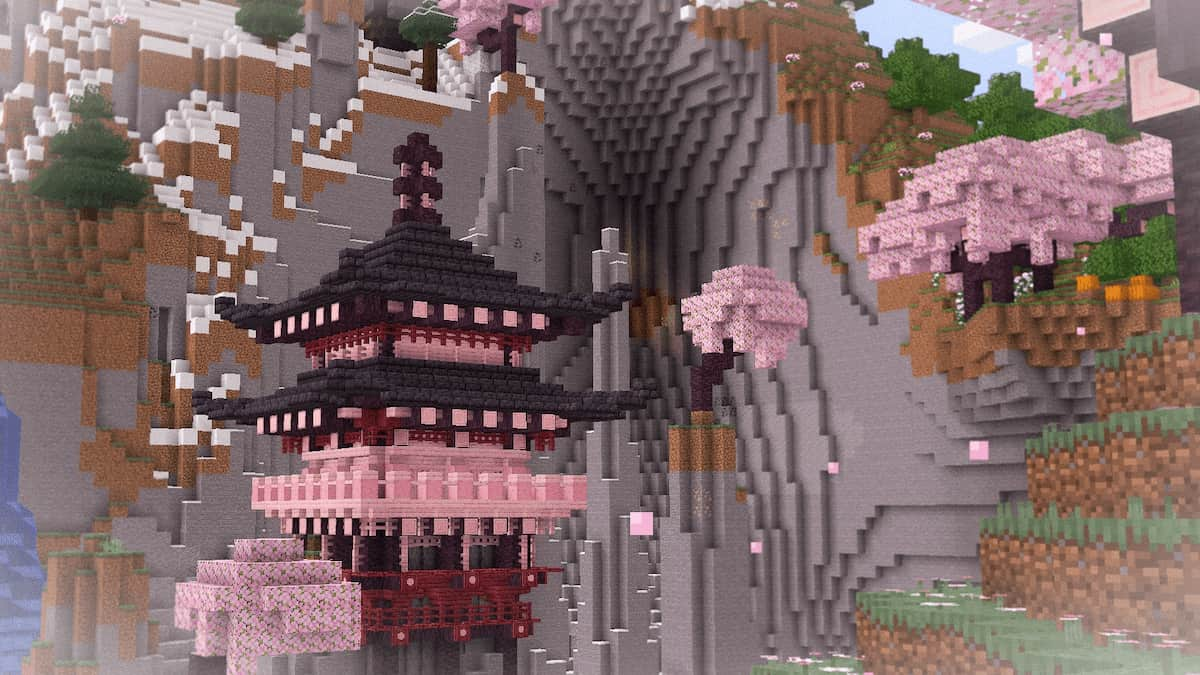 An incredible build, created by iwata23, this build used a mix of the new Cherry Blossom Tree Planks, and the tree's foliage itself to create an incredible pagoda temple that really fits in the new biome. We're looking forward to seeing a lot of builds similar to this in the future!
Cherry Blossom House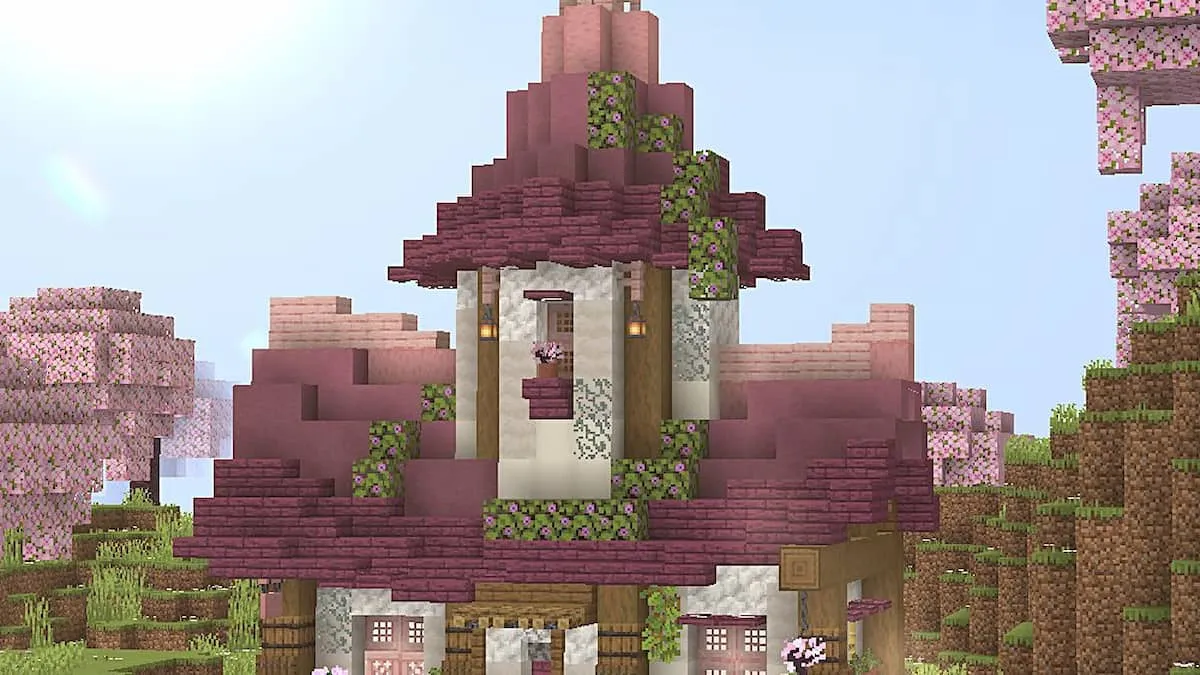 The white and pink contrasts on this house by yumar___ are really what makes this small but impressive build special. It also shows off the incredible new gradients that can be achieved with the new Cherry Blossom Tree Planks.
Enchanted Windmill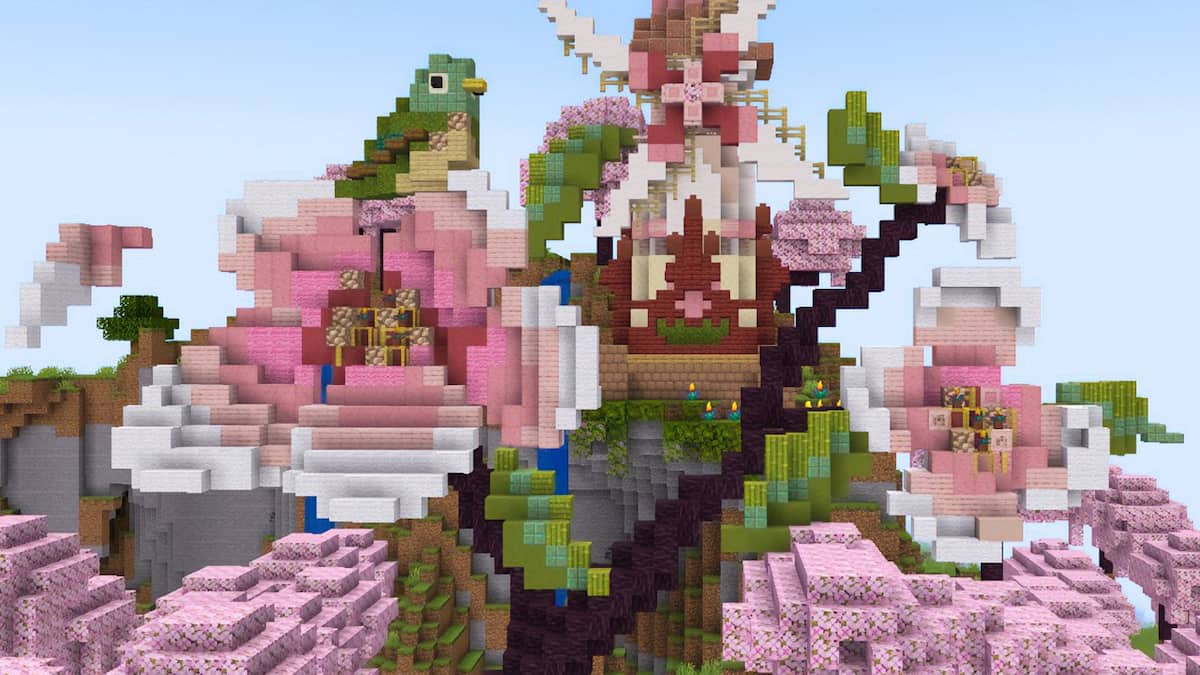 User pecoribon of Cafe PECORI shared this incredible windmill that seems absolutely magical. It's great to see elements like the Mud Bricks used here for great effect, coupled with Mangrove Tree Planks and Cherry Blossom Tree Planks.
Mycelium Maisonette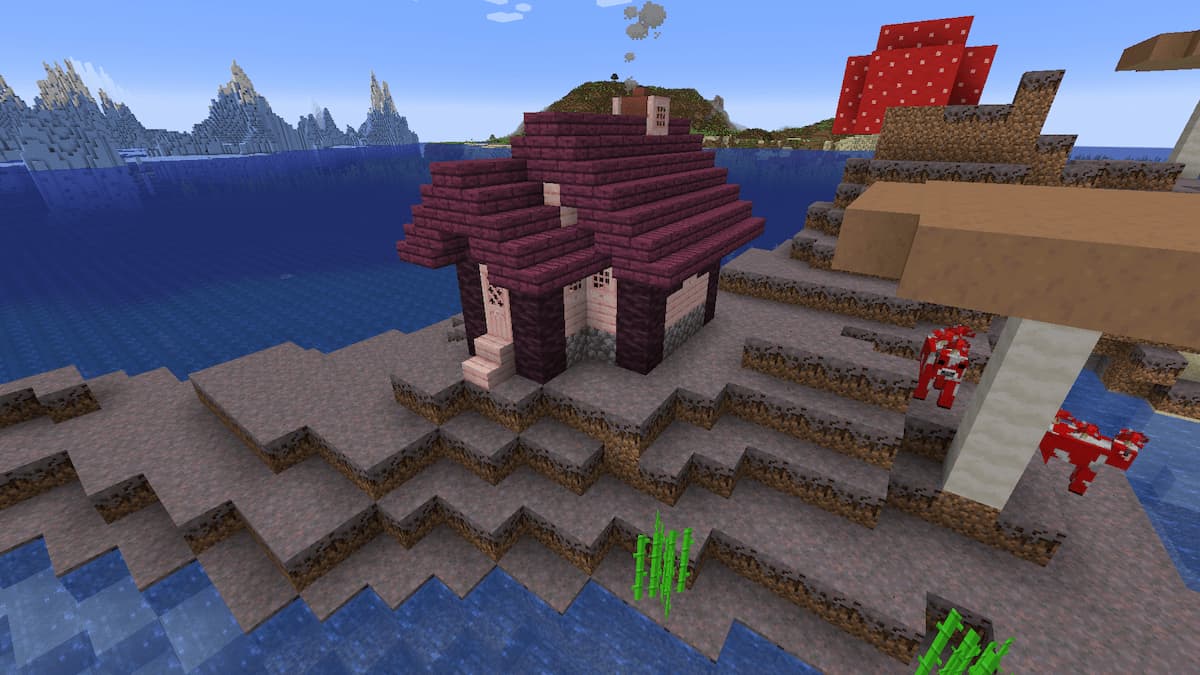 There really isn't too much complex about this build, as it uses the blueprint of one of the basic Villager houses as a base, replacing simple Oak Logs and Planks with the Cherry Blossom Tree equivalent. Still, with the contrasting roof and great location, this is definitely a great little build!
Fairy cottage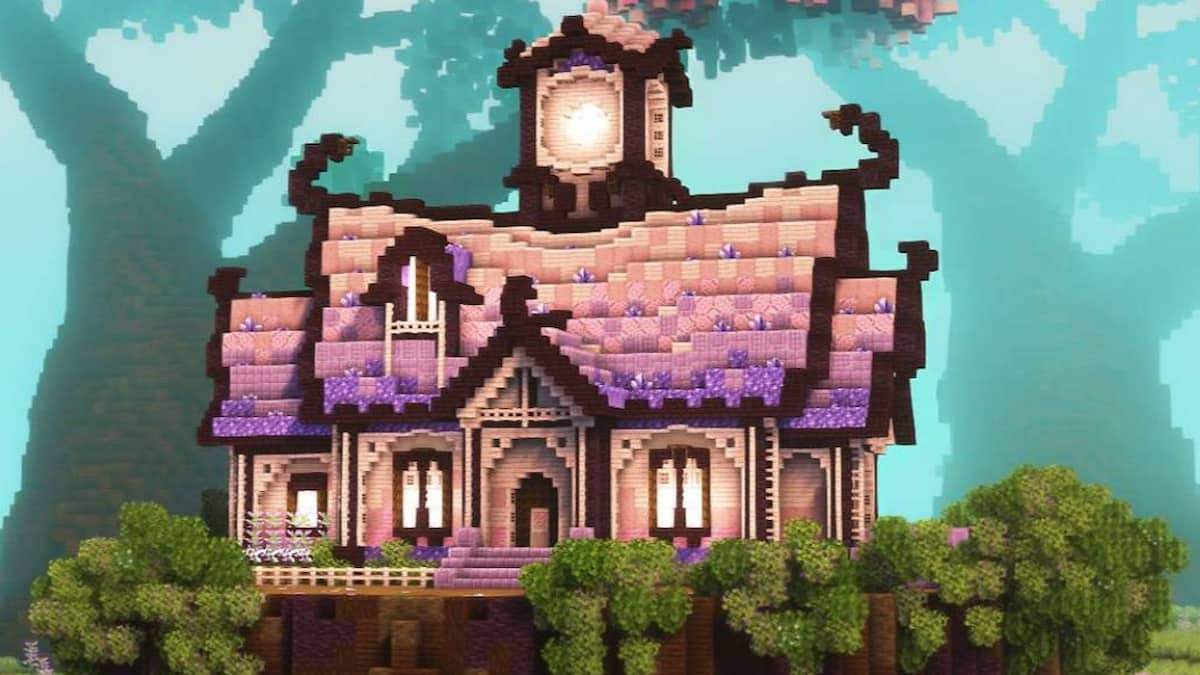 Our screenshot of GraySun's Fairy Cottage really doesn't do it justice, so we recommend checking out the full details, schematics, and more on their Patreon. Seeing what a master-builder can do with this kind of new block is frankly inspiring on all levels!
Half-cherry Church house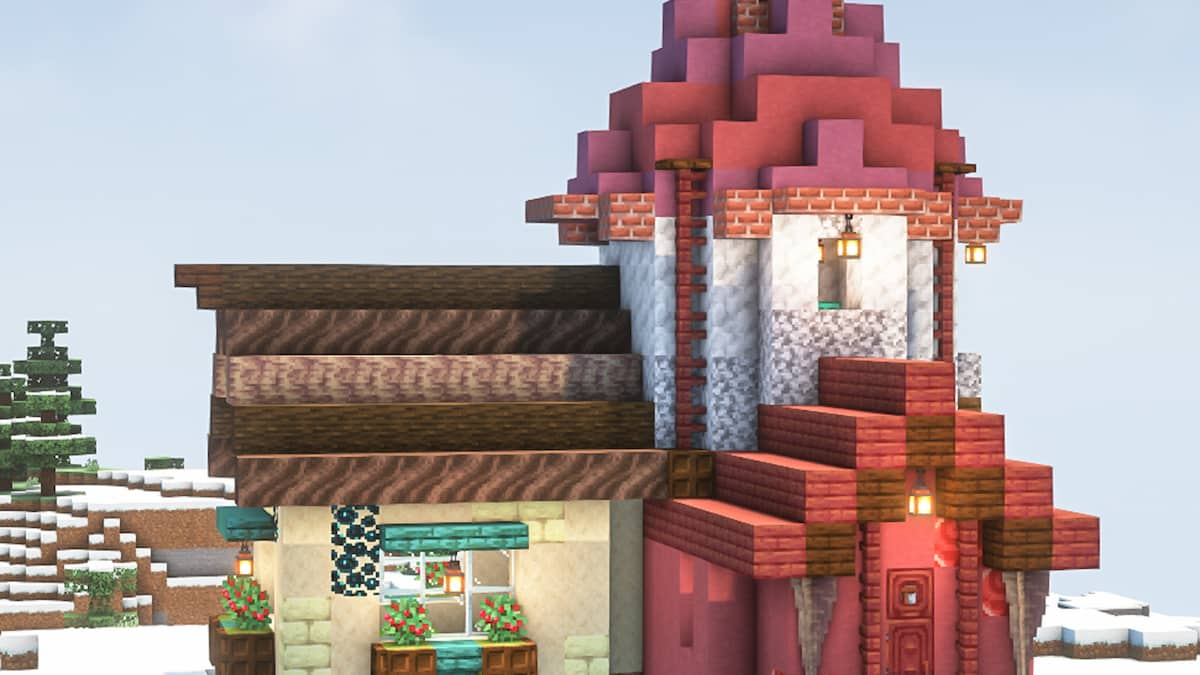 Horohoro's unique use of a variety of blocks here makes what could be a bland building one of the most visually impressive we've seen in Minecraft. And all in a cozy package. This shows just how easily it's going to be to implement the new blocks into existing builds!
Cherry Cottage
Twitter user mils ✩˚.⋆ showed just how incredibly cute all these cottages are going to be in Minecraft 1.20. We really can't think of the last time a new block inspired this kind of creativity. If we had to guess, it would be all the way back in the World of Color update from 2017!
Pink Wall Base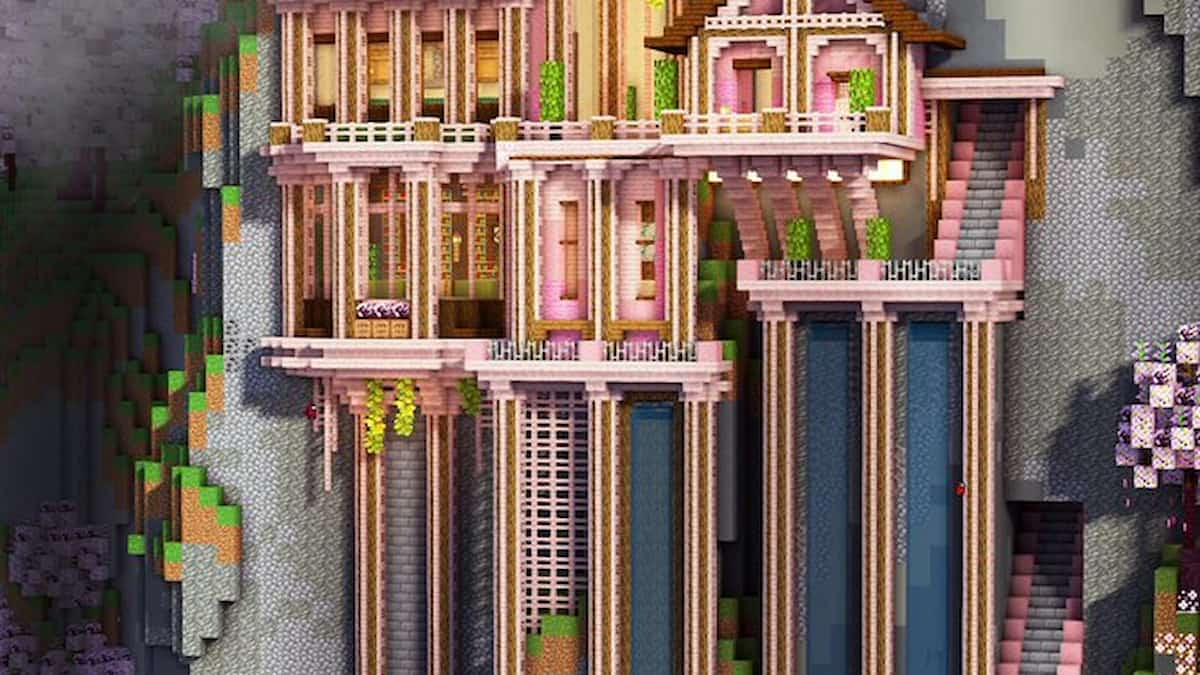 This snippet of a Wall Base by Paintergigi looks incredible, but just check out the full thing if you really want your mind blown. Honestly, we're hoping that this is what every Minecraft base will look like after the 1.20 update drops. Pink and flowers all over!
Strawberry Shortcake Cottage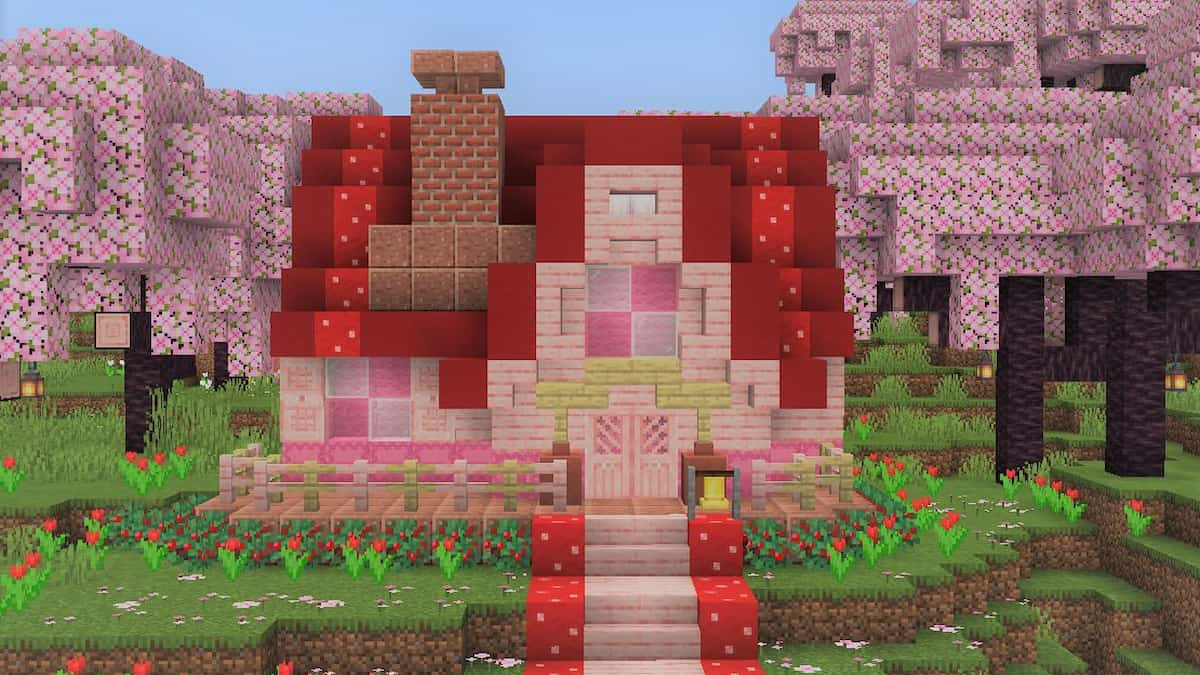 Can a Minecraft build be delicious? We think that's exactly what this build by muse_syu is, and using existing blocks such as Pink shulkers and mushroom blocks means that this looks like an enchanted little cottage that's good enough to eat!
Windswept Homestead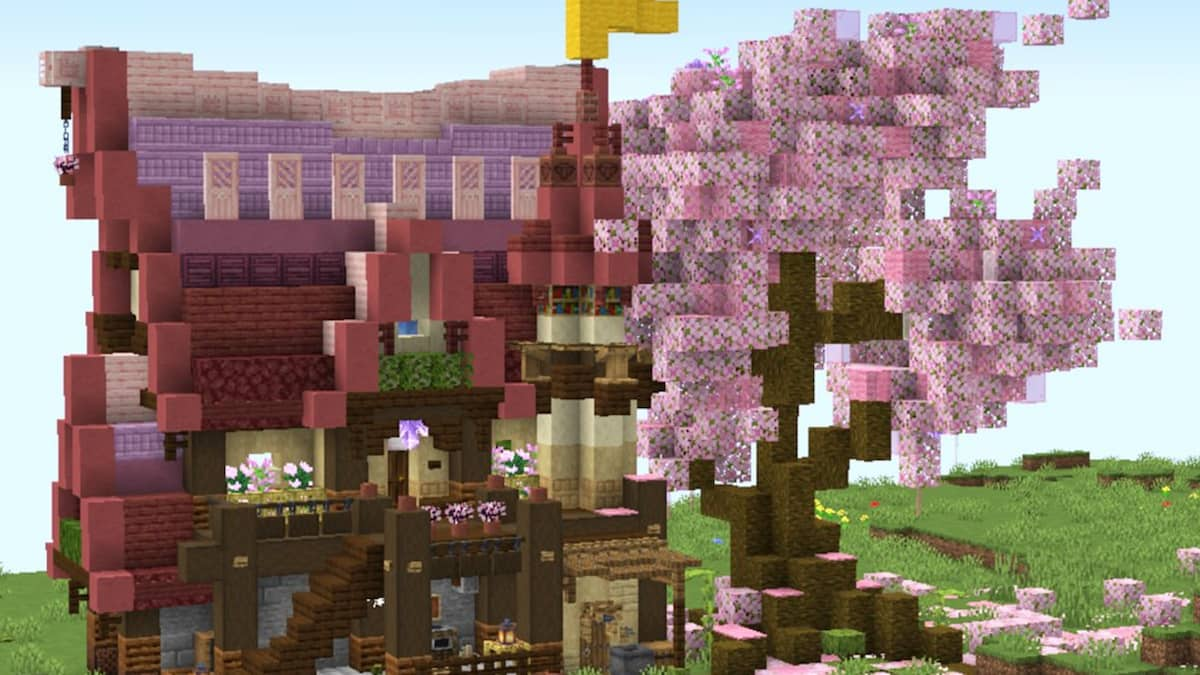 Using a flag and some careful pruning of the Cherry Blossom Tree Leaves, pacchicraft has created a house that looks positively windswept. Once again, this hows shows how the older blocks might be incorporated into new builds with the Cherry Planks!
Cherry Apartments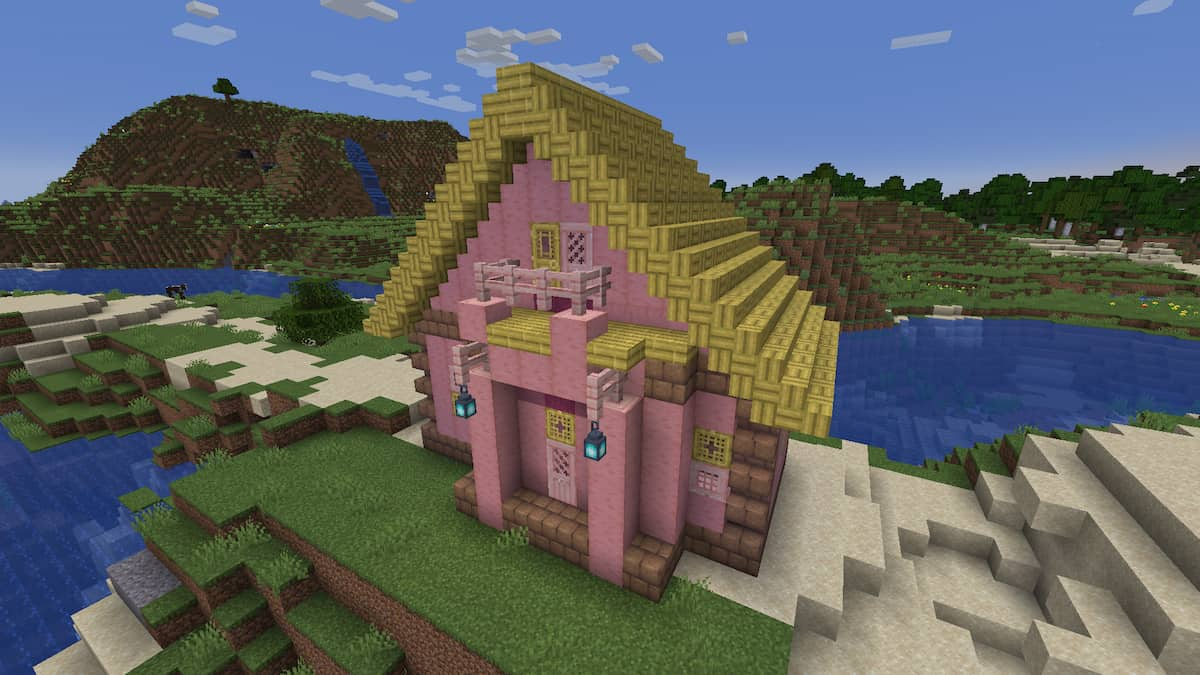 The Cherry Apartments use a mix of recently added blocks to create something that's both striking but looks thematically complete. Mixing the Bamboo blocks with the pink wood style makes a unique blend of colors which contrast and compliment each other. A perfect fusion!
For more Minecraft build ideas, guides, and more, check out Minecraft: Best Ways to Get XP (2023) on Pro Game Guides.