The Warden is one of the most fearsome mobs Minecraft has ever seen. A towering and hulking foe that can kill an unprepared player in a single hit, The Warden is set to hit Minecraft in the future. But when exactly will the Warden release.
The Warden is set to release in 2022, in Java Edition build 1.19 and Bedrock Edition 1.19. This will be the first time that Warden will be added to the main game. That's when The Wild Update goes live, and is the first time that the Deep Dark biome, the Warden's home, will be added.
However, if you want to play around with the Warden already, you can, using some of the latest Minecraft Snapshots. Minecraft Java Edition 1.18 Pre-Release 4 and Snapshot 21w44a, which are available here, have some of the features of the 1.19 patch. This includes Warden Spawning Eggs, Skulk Blocks and more.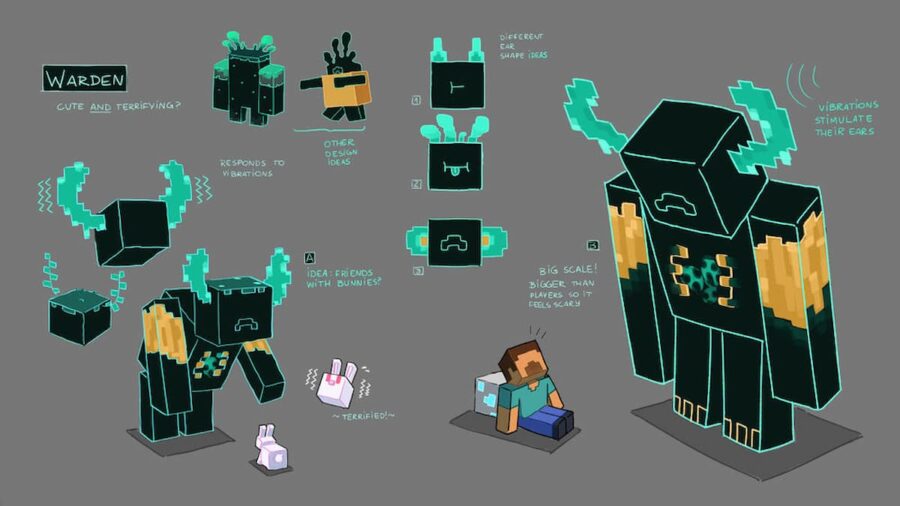 But you won't be able to add any of these items to your existing Survival worlds, or online multiplayer servers. Instead, you'll have to wait for the main patch to go live in 2022.
The Warden is set to be a fearsome foe, with some unique features. The first blind mob in Minecraft, it will only be able to navigate via sonar, hearing players if they aren't sneaky or make too much noise. This means you'll have to be sneaky to defeat a Warden, luring it into traps, or distracting it with noise.
To prepare for The Warden, check out How to kill the Warden in Minecraft on Pro Game Guides.