In 2021, the Monster Hunter series was gifted with two more releases to the franchise, Monster Hunter Rise and Monster Hunter Stories 2. This pair of games, while from the same franchise, were wildly different, and catered to completely different sets of fans. So if you're thinking about which one to pick up as your first Monster Hunter, or just want to find out the differences read on as we compare MHR and MHS2
Monster Hunter Rise vs. Monster Hunter Stories 2 Gameplay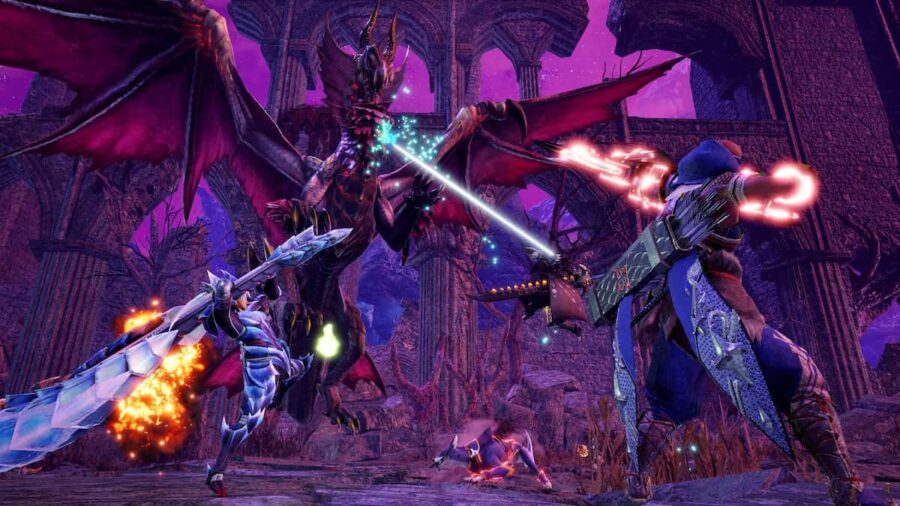 Put simply, Monster Hunter Rise is a more traditional Monster Hunter Game. The basic hunting, combat, inventory management, weapon, and armor farming are very similar to how it has been since the first Monster Hunter game. The way the basic gameplay loop goes is that you are given missions or hunts to go track and hunt Monsters. Successfully hunting a monster rewards you with materials you can use to craft better weapons and armor to better hunt monsters. Along with this are dozens of different weapons which give you an alternative way of hunting the monsters, each of which changes your combat style.
Monster Hunter Stories 2: Wings of Ruin, on the other hand, is more of a JRPG experience. Monster Hunter Stories 2 is a turn-based RPG where the characters team up with friendly monsters known as Monsties, and battle opposing monsters with special attacks. While taking place in the Monster Hunter universe, and featuring lots of familiar Monsters, the game is much more story-focused compared to Monster Hunter Rise.
Related: All Attack Types Weaknesses and Counters in Monster Hunter Stories 2: Wings of Ruin
Multiplayer
Monster Hunter Rise features four-player multiplayer. Up to four other hunters can join you in a lobby, and then post quests at the Gathering Hub. Not all quests can be done multiplayer, but there are multiplayer versions of almost every hunt. This means you can team up to take on difficult monsters, although difficulty scales with the number of players.
Monster Hunter Stories 2 features two main types of multiplayer, co-op and PvP. In co-op, you can also take on multiplayer quests with up to one other player. In this two-player mode, you'll have free reign, and be able to join any battles your co-op partner gets into. In PvP, you can pit your Monsties against each other in a turn-based arena battle.
Story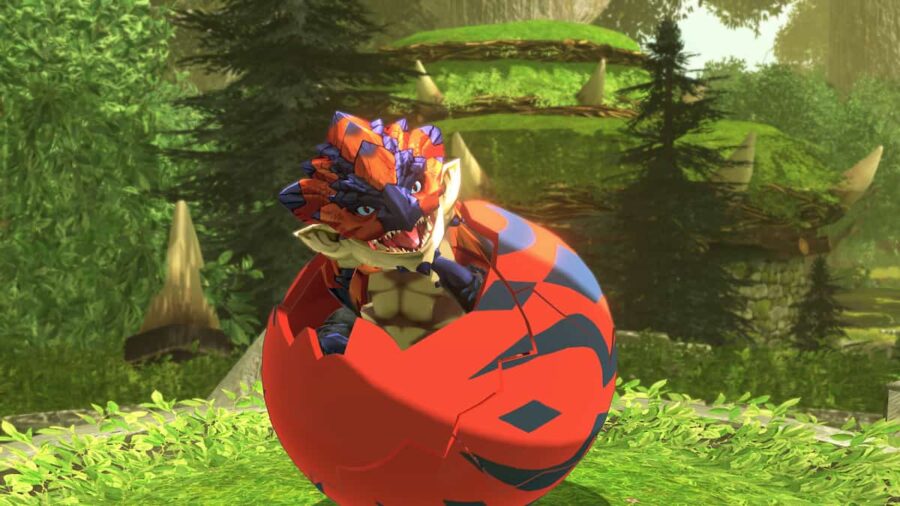 Monster Hunter Rise's story is minimal to allow the focus to be on the hunts. In general, you're a new hunter spending your time protecting Kamura Village from attacks as a dangerous event known as "The Rampage" looms on the horizon. Eventually, the threats will culminate in the appearance of two great serpents, and the hunter will have to battle the great serpents Narwa and Ibushi to end the Rampage for good.
In Monster Hunter Stories 2, you play as the grandson of a legendary Wyvern rider known as red. After meeting Ena, a Wyverian girl who has been entrusted with a Rathalos egg, you must travel with her to try and prevent the legendary monster from hatching and causing havoc, and instead, work together with the Monsties. Along the way, you'll discover the secrets of the Monster Hunter world in an epic RPG adventure.
For more Monster Hunter info and guides, check out How to unlock and complete the Monster Hunter World Witcher side quest on Pro Game Guides.