Moonbreaker is a strategic turn-based digital tabletop game featuring a world created partly by Brandon Sanderson and Unknown Worlds Entertainment. It features a sci-fi world full of interesting and diverse characters. Below, we have listed all characters revealed so far in Moonbreaker and we will update this list once we get more information.
All Moonbreaker Characters
Characters appear divided into two roles: Captains and Units. The distinction between the two is unclear, but there are plans for 50 characters at launch and more to be added later. We have compiled a list of known characters from the official Moonbreaker website and YouTube channel, which you can find below.
All captains in Moonbreaker
Astra
Astra is a 12-year-old prodigy who is exploring the Reaches alongside her companion Furg. Throughout her journey, Astra is learning to become a leader as she battles.
Culture: Methedori
Type: Ranged
Class: Captain
Extillior
Extillior originated as a Death Bot, a relentless and uncaring killer machine. However, Extillior has now gained sentience and has now earned a reputation across the Reaches as an honorable being.
Culture: Methedori
Type: Melee
Class: Captain
Zax Jak'ar
Zax is now dead, but that hasn't slowed down his clever mind and fast-talking ways. He makes his way through the Reaches relying on his attitude, jokes, and plasma blaster.
Culture: The Smugglers
Type: Ranged
Class: Captain
Unknown Moonbreaker Characters and Units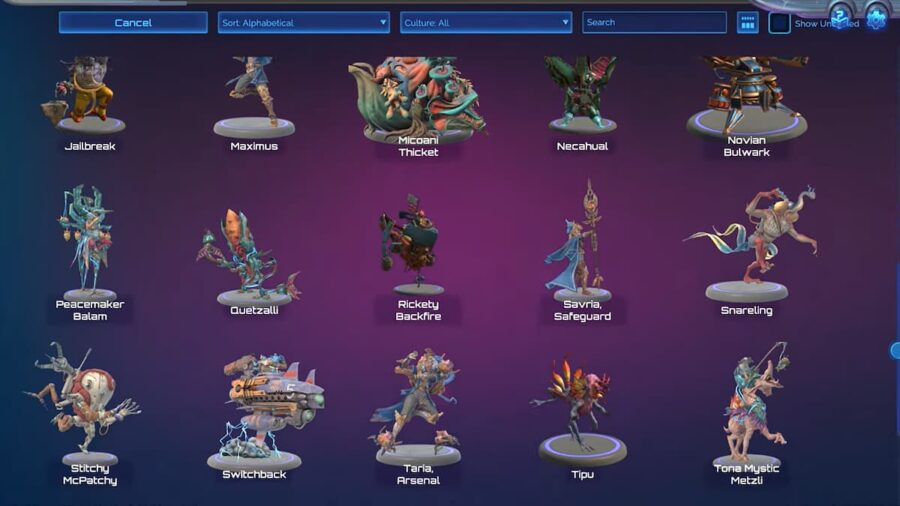 As Moonbreaker is not yet out and will release in early access, there are many characters we do not have enough information on. We will update this guide once we learn more about the characters and units below.
Beatris, Enforcer
Broken Vengeance
Chuck & Co.
Crankbait
Crosshair
Deadeye
Detonia
Drumdancer Tlalli
Florio, Lancer
Furia
Jailbreak
Maximus
Micoani Thicket
Necahual
Novian Bulwark
Peacemaker Balam
Quetzalli
Rickety Backfire
Savria, Safeguard
Snareling
Stitchy McPatchy
Switchback
Taria, Arsenal
Tipu
Tona Mystic Metzli
Torian, Guardian
Toxoid
Ursix Nectarvine
Ursix Scattervine
For more information on gaming, check out Is Moonbreaker multiplayer? and Warhammer 40k Battlesector Tips for Beginners – Gameplay, Units, and Abilities on Pro Game Guides.