NBA 2K22: Season 8 has officially been announced. Season 8 releases on July 1, 2022 and features one of the most dominant bigmen ever, Shaquille O'Neal. Season 8 will introduce new MyCareer rewards, MyTeam cards, and MyTeam rewards.
MyCareer Rewards
Season 8 rewards in MyCareer fit the Championship theme as the Warriors secure the title in the NBA season. Players will be able to unlock a full gold outfit including goggles, jersey, long shorts, arm sleeves, hat, tee, and suit.
At level 30 you can grab the Slime skin for Go-Karts in both current-gen and next-gen versions. At level 40 you will unlock the Dash2K Shoes, which allow you to run around the neighborhood faster.
MyTeam Cards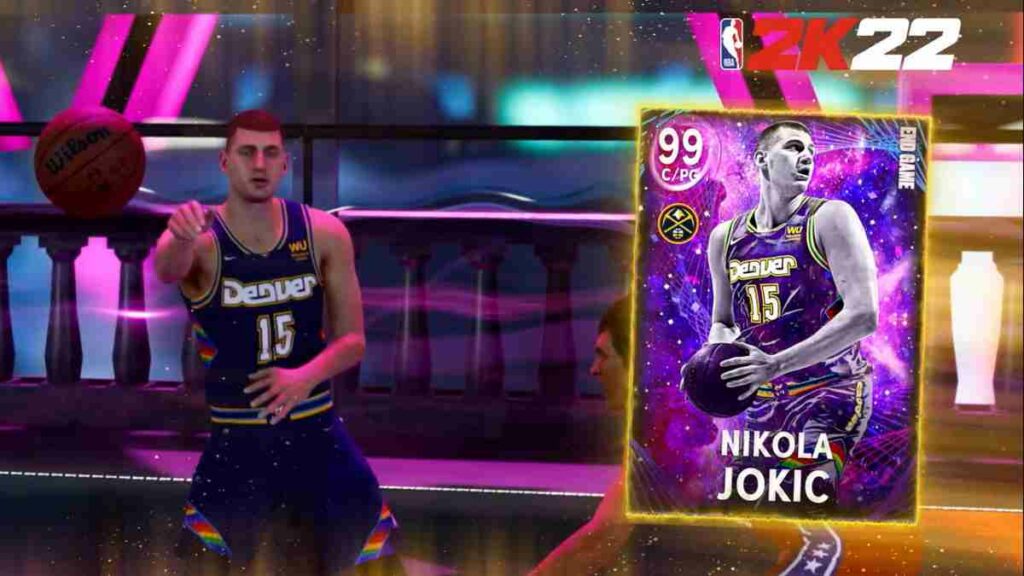 Season 8 adds to the End Game collection with more players boasting 99 attributes across the board. End Game Nikola Jokic, End Game James Harden, and End Game Chris Webber are all available in Season 8.
Season 8 MyTeam Rewards
Season 8 will introduce new rewards for every MyTeam game mode including Triple Threat, Unlimited multiplayer, Drafts, and Clutch Time. Here are the Season 8 MyTeam rewards you can unlock:
Unlimited Galaxy Opal Tier — Invincible Grant Hill
Triple Threat Online: The 100 — Invincible Pete Maravich
2,000 Triple Threat Wins — Invincible Dominique Wilkins
Triple Threat Vault — Invincible Elgin Baylor
Season Ascension — Invincible Darryl Dawkins
MyTEAM: Draft — Invincible Jerry West
Dark Matter Token Reward Market — Invincible Julius Erving
Clutch Time Wheel — Invincible Mark Eaton
50 Clutch Time Wins — Dark Matter Jalen Rose
For more NBA 2K22 guides, check out How to block shots in NBA 2K22 – Blocking tips and tricks on Pro Game Guides.