Updated September 14, 2023

Played a pickup game for some codes.
There is always a new 2K game with a new NBA season. NBA 2K24 iteration comes with Kobe Bryant on the cover, which is an excellent way to remember him as he wore number 24 (and 8) during his career.
Every NBA 2K veteran knows how hard it is to compete against gamers who use real money in MyTEAM. You'll need a lot of money to stand a chance against those whales in multiplayer, so NBA 2K24 locker codes come in handy as they often reward you with a player with an awesome rating. If you combine console/PC experience with mobile play, check out NBA 2k Mobile Codes, as they'll make your play much easier.
All NBA 2K24 Locker Codes List
NBA 2K24 Locker Codes (Working)
SEE-YOU-ON-THE-COURT-8236-3632—Redeem for for 25K VC (New)
SEE-YOU-IN-THE-CITY-9871-2723—Redeem for for 25K VC
SEE-YOU-ON-THE-COURT-3968-4582—Redeem for 25K VC
SEE-YOU-ON-THE-COURT-9483-5577—Redeem for 10K VC
SEE-YOU-ON-THE-COURT-4845-5455—Redeem for 10K VC
SEE-YOU-ON-THE-COURT-3777-9999—Redeem for 10K VC
NBA 2K24 Locker Codes (Expired)
There are no expired codes.
Related: NBA 2K24 Edition Comparisons
How to redeem NBA 2K24 Locker Codes in MyTEAM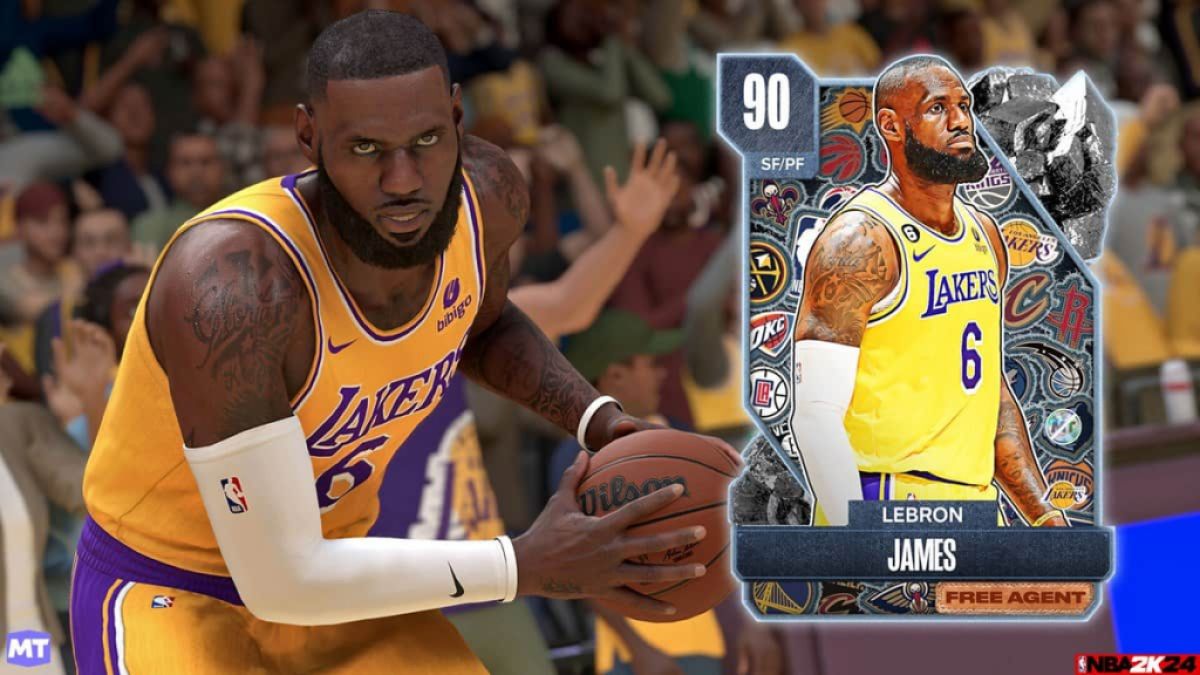 Enter MyTEAM from the game menu.
Click on the Community Hub on the left-hand side of the screen.
Select the Enter Locker Code tab.
Enter the code in the text box.
Confirm selection to receive a reward.
How can you get more NBA 2K24 Locker Codes?
The best way to get more NBA 2K24 codes is to check this page often, especially when some player has a career night or an important date in the NBA calendar (Start of the season, In-Game Tournament, Christmas games, etc.). For more code information, follow the official NBA 2K X (Twitter) account @NBA2K.
Why are my NBA 2K24 Locker Codes not working?
Locker codes for NBA 2K games tend to expire quickly. To avoid missing out on some great players for MyTeam, use the code as soon as it arrives. Additionally, be sure you enter the code correctly, as one typo is enough for the code not to work. Finally, some codes are in limited quantity, meaning you must input them quickly before they're all claimed. That's usually the case when developers organize giveaways on Twitter.
Other ways to get free rewards in NBA 2K24
Besides redeeming NBA 2K24 locker codes, you can get free rewards by following the official 2K X (Twitter) account. Developers often organize giveaways, but you'll have to be quick as those rewards are most reserved for the quickest. You can also earn in-game money by completing special tasks within a MyTEAM mode.
What is NBA 2K24 about?
Game developer 2K launches a new version of the NBA basketball simulation game each year. As there is a new game each year, don't expect revolutionary changes. One of the main draws are up-to-date team rosters, improved MyCareer mode, and improved gameplay thanks to the ProPLAY mechanic that brings authentic moves from the best NBA players to the game.
If you're looking for codes for other games, we have many in our Roblox Game Codes post! You can also get a bunch of free stuff via our Roblox Promo Codes page.