Piggy won big at the 8th Annual Bloxy Awards. MiniToon, creator of Piggy and Piggy: Intercity took home three prestigious awards in the Game of the Year and Creator of the Year awards. David Baszucki aka Builderman himself handed MiniToon the Builderman Award of Excellence.
World // Zero won the award for Most Immersive Experience and Super Doomspire won for Best Use of Tech. In the Best Content Creator Category, KreekKraft took home the award.
The Bloxy Awards 2021 invited all Robloxians through the Metaverse itself, where players hopped aboard a flying vehicle to experience the show. There were many stops along the way, including a trip through RB Battles and Adoption Island from Adopt Me!—where iamSanna greeted JParty with a bunch of cute puppies.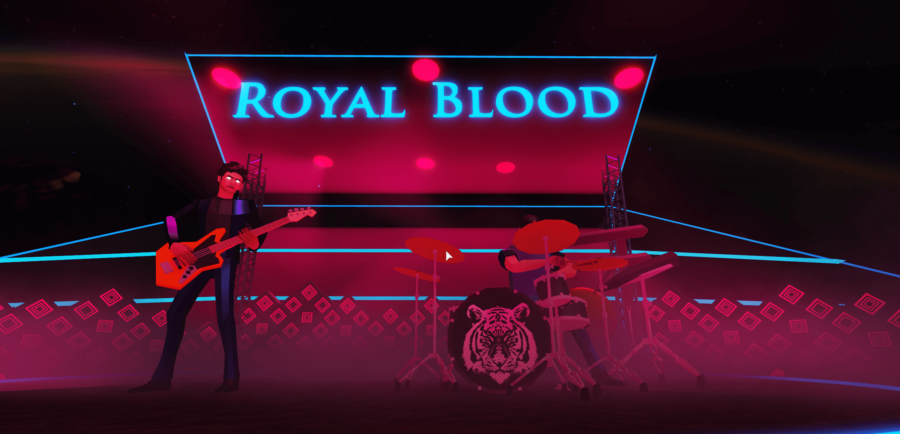 During half-time, Royal Blood, the legendary rock duo, performed their new single "Limbo," marking the first time the song has been performed live. The band also performed "Figure it Out" to an excited crowd of raging Robloxians.
Robloxians were also gifted many free Avatar items like the Metaverse Backpack, the JParty Plushie, and the Imagination Core. These items will remain permanently in their Avatar Inventories to equip at their leisure.
Similar to last year's award show, JParty once again hosted the event, with a particular watching TanqR challenge JParty to a race. Leah Ashe also presented the award for Most Educational Game. He was joined by special guests KreekKraft, who presented the award for Best Live Event. Tanqr, iamSanna, and more.
Congratulations to this year's winners and nominees!
All Bloxy Awards 2021 Winners - Complete List
The full list of winners for the 8th Bloxy Awards are highlighted below in bold:
Best Showcase
After Life
Graanhaven, Rotterdam—WINNER
Lost Street
Totoro
Most Immersive Experience
Bad Business
Dawn of Aurora
Dragon Adventures
World // Zero—WINNER
Best Use of Tech
Dragon Adventures
Mermaid Life
Super Golf!
Tank Warfare—WINNER
Best Sleeper Hit
MegaMech
Outlaster
Super Doomspire—WINNER
The Wild West
Best Live Event
Adopt Me! - Fossil Isle Excavation
Arsenal - Halloween Event
Jailbreak
RB Battles—WINNER
Best New Game
Brookhaven—WINNER
Islands
Outlaster
Piggy
Best Game Trailer
Parenthood!
Tank Warfare
The Wild West
Tower Defense Simulator—WINNER
Best Video Content Creator
GamingWithKev
ItsFunneh
KreekCraft—WINNER
Lyna
Roblox Video of the Year
ElTrollino – Going from Noob Prison to Maximum Security Prison Pro
FGTeeV – Psycho Pig Music Video—WINNER
L0GinHDi – "Dream" Roblox Music Video
LankyBox – Ultimate Roblox Piggy Song
Most Educational Game
Chess
Lua Learning—WINNER
Space Sailors
Word Bomb
Xbox Game of the Year
Car Crushers 2
Driving Simulator
Phantom Forces—WINNER
Piggy
Mobile Game of the Year
Adopt Me!
BIG Paintball!
Piggy
Super Golf—WINNER
Creator of the Year
BIG Games™
MiniToon—WINNER
Nosniy Games™
Splitting Point Studios
Game of the Year
Adopt Me!
Piggy—WINNER
Royale High
World // Zero
Builderman Award of Excellence
Piggy, by MiniToon—WINNER
Looking for free Roblox rewards? We've got you covered with our list of Roblox Game Codes and our Roblox Promo Codes post.