Ni No Kuni: Cross Worlds starts you off with important choices to make! You'll choose among any of five different classes before you make any aesthetic character customizations, and each has its own strengths and weaknesses ranging from general attack and defense to healing and dexterity. The five classes include Swordsman, Witch, Rogue, Engineer, and Destroyer.
Ni No Kuni: Cross Worlds - All Classes Tier List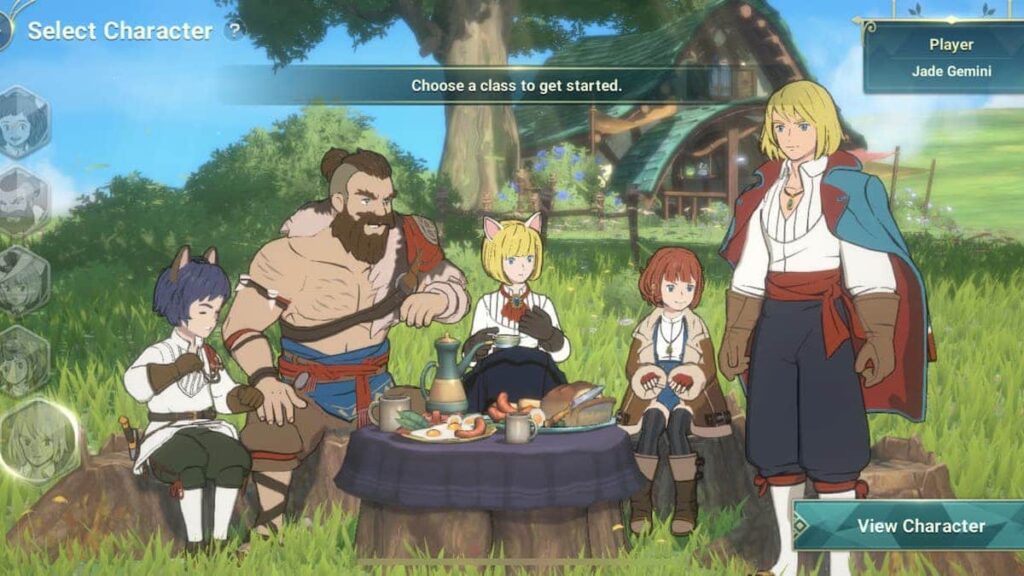 You'll notice the classes are gender-locked, meaning you can only be a female witch, for instance, but you can opt for a more borderline appearance with body and hair customizations.
SS Tier - Swordsman
The Swordsman is your classic all-around upper-average character option, which features a variety of great stats including speed, attack, and defense. His buffs can increase attack power greatly—whether his own or his party's—and his debuffs provide substantial support in a fight.
He can perform a great ranged attack once he learns the skill, and he's a good fit for any scenario. Due to his variable playability, he can be used either in the frontline of a boss or regular fight, or more mid-way, buffing, debuffing, and attacking as you see fit.
SS Tier - Witch
The Witch can move in and out of fights fast with high attack and speed while also absorbing damage and healing herself. Playing just for herself, this is ideal—her firepower is what takes the limelight, but she can't provide much buffing support to allies.
The Witch's enemy debuffing abilities will also be very useful, and you can't go wrong with her and her magical spear doing most of your attacking. Keep in mind that, as a short-to-medium-range attacker, she is most effective in close combat—but her low defense is her greatest liability.
Related: Best Familiars to unlock in Ni no Kuni: Cross Worlds
S Tier - Destroyer
The Destroyer is your tank and heaviest direct hitter. You can probably guess he suffers from low speed, but his defense is also high, and he does very well provoking enemies to focus on him. When his HP is low, his attack power can get even higher. The Destroyer may also be difficult for beginners, but the massive hammer he wields will cause heavy damage.
S Tier - Rogue
The Rogue uses a bow to attack from afar, especially from behind. His ranged attacks take precedence, followed by his buffing potential—he can provide excellent support to more direct fighters while also having the ability to slow enemies' speed once he learns the necessary skill. He's fast, and he can potentially confuse opponents, but consider using him once you get more familiar with the game.
A Tier - Engineer
The Engineer is primarily a healer—with amazing support skills. Notably, she can revive party members, and she is best used away from the front line. The Engineer also specializes in a wide array of firearms, such as rifles, and can assist with ranged attacks.
These are all five classes in Ni No Kuni: Cross Worlds, ranked by tier! It shouldn't take terribly long to settle on your top choice—or to understand how these classes can work best together.
Want more Ni No Kuni: Cross Worlds content? Be sure to check out Who do you play as in Ni no Kuni: Cross Worlds?