The Bougeois Boy is one of the many side quests that you can complete as you travel through Octopath Traveler 2 with all eight of the main protagonists. If you happened to start with Throné, then you probably picked this quest up while in New Delsta from the wealthy boy inside located inside one of the buildings. We outlined both the location of New Delsta and the building where the wealthy boy is down below.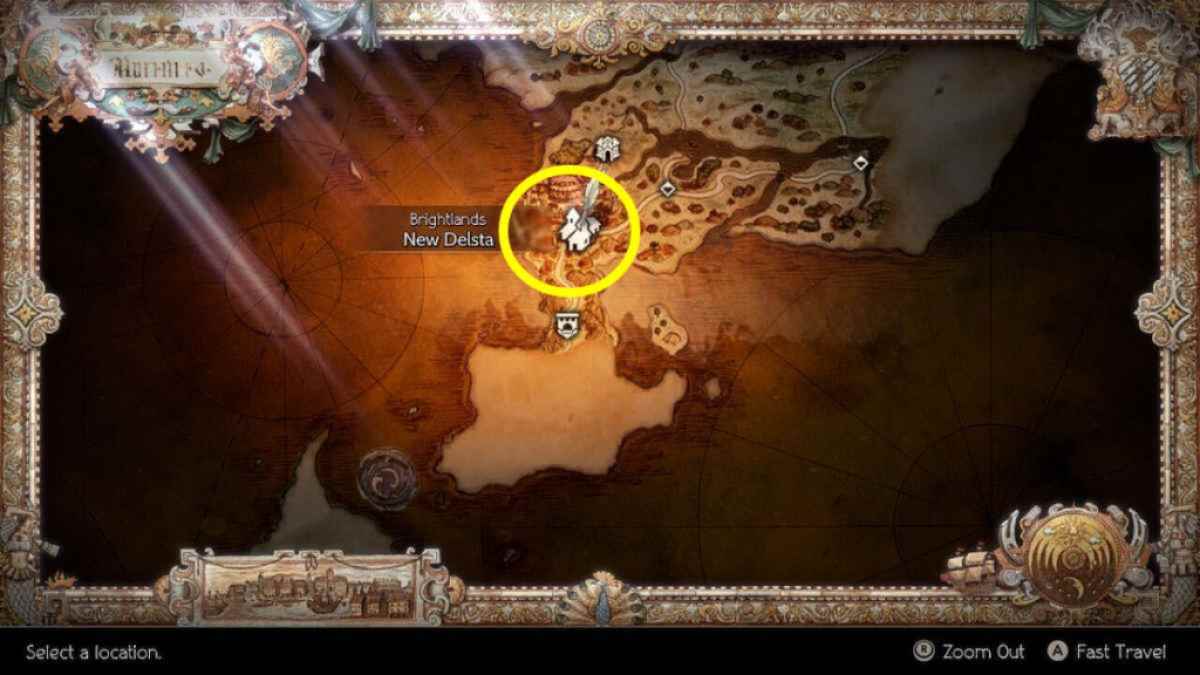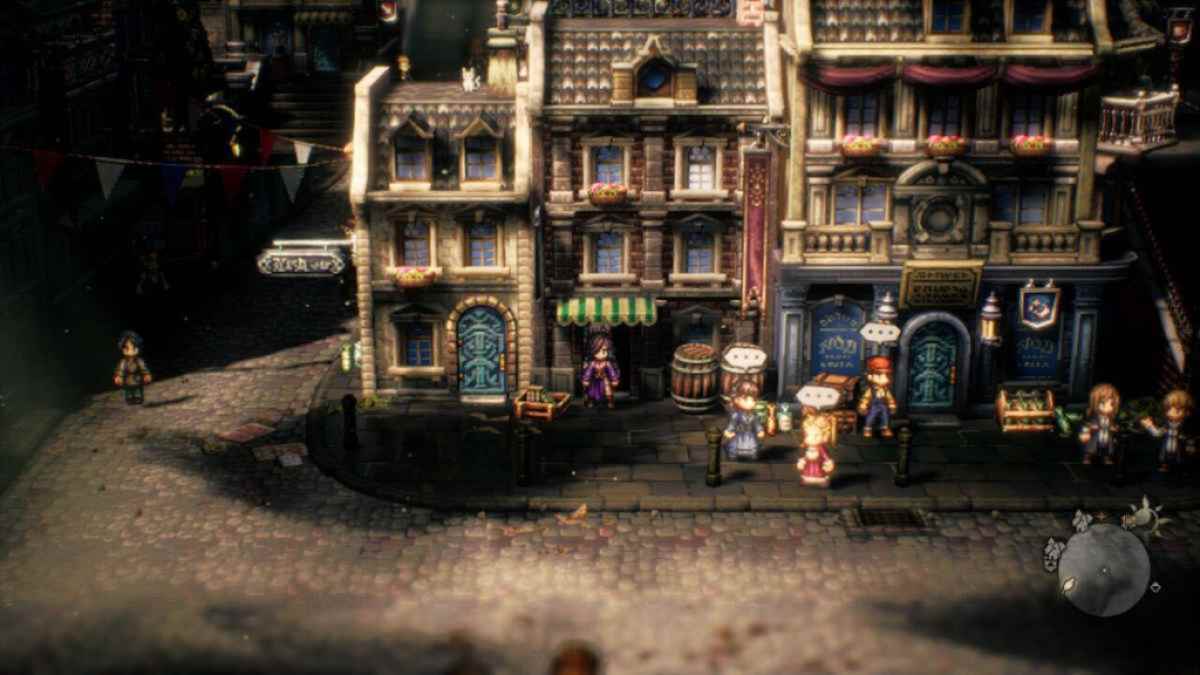 Octopath Traveler 2 The Bourgeois Boy walkthrough
When you first speak with the wealthy boy, he will ask you to fetch a grape for him because he is thirsty. When you retrieve it, he will say that he doesn't even like grapes, but will take it and give you five leaves. When you speak with him again, he will ask for a plum instead. When you retrieve it, he will do the same thing and throw it away, giving you five leaves. If you continue to talk to him, you will see that he will continue to ask you for these two items over and over again.
If you have Tenemos in your party, you can coerce information from the wealthy boy and find out that his father is living in Canalbrine across the ocean. You will need to find the boy's father and guide him back to New Delsta to meet his son.
Where to find the wealthy boy's father in Octopath Traveler 2
Once you are inside Canalbrine, you'll want to head over to the town's church. Once here, you will immediately see the wealthy boy's father by the entrance, sporting a bowler hat with a feather in it as well as a mustache. When you speak with him, he will tell you of his son in New Delsta.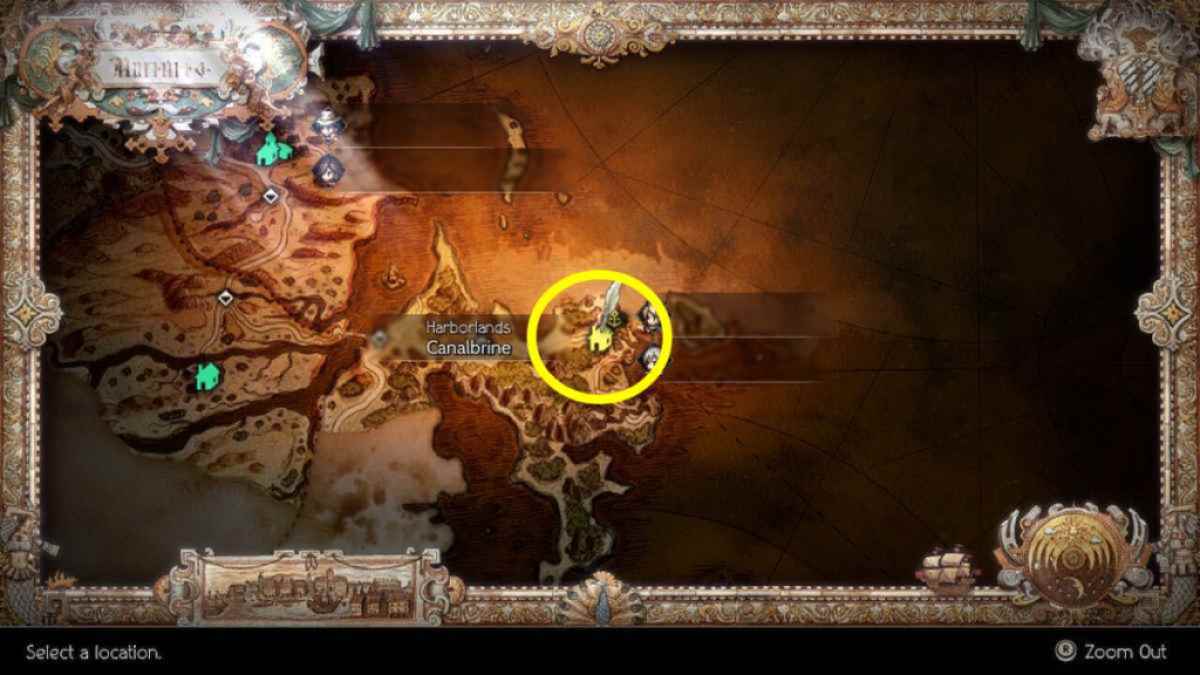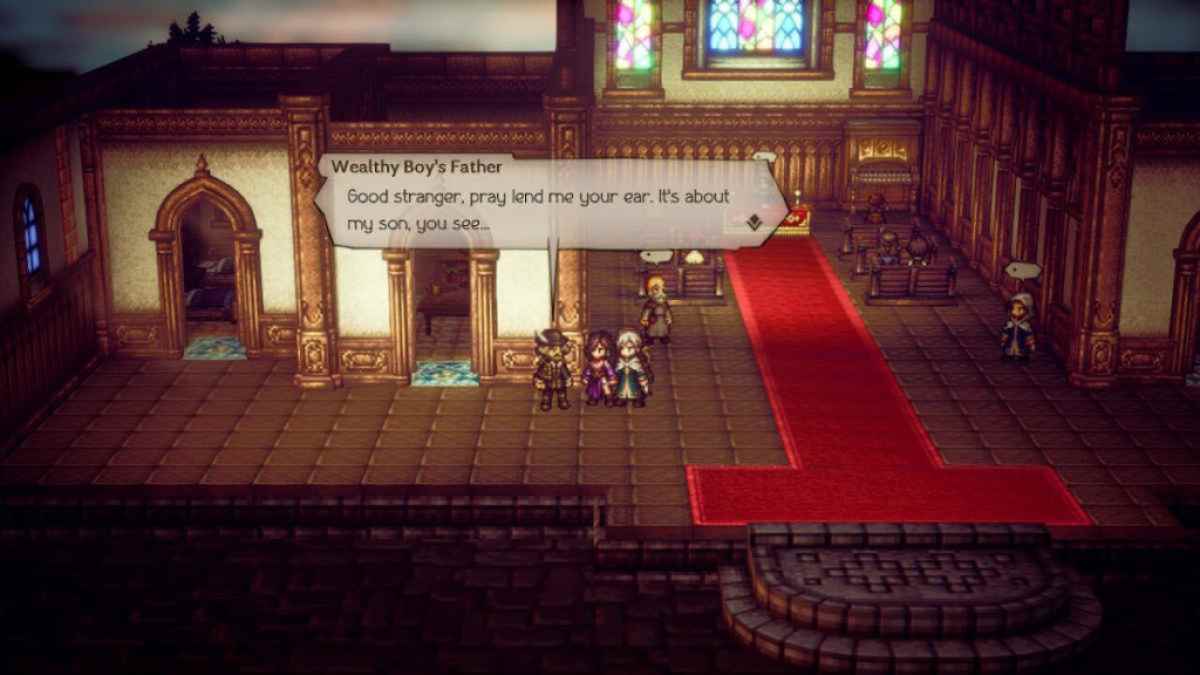 When both the wealthy boy and his father meet, they will have a short disagreement about the boy's arrogance. The father will then tell the party that his son will be reformed, granting you the following items as rewards:
9,000 leaves
One Sharp Nut (M)
For more Octopath Traveler 2, check out both Best Nut for each character in Octopath Traveler 2 and How to complete The Baby's Coming in Octopath Traveler 2 only on Pro Game Guides.