Starting a new game always brings about the toughest of decisions, and more so in Octopath Traveler 2. You need to start your journey with one of eight characters, each with different classes, talents, and skills for you to discover. The first character will also travel alone for the first part of their journey, picking up the rest one-by-one. They will also be an irreplaceable member of the party until their personal story ends. This begs the question: who is the best character to start your journey with?
Best starting character in Octopath Traveler 2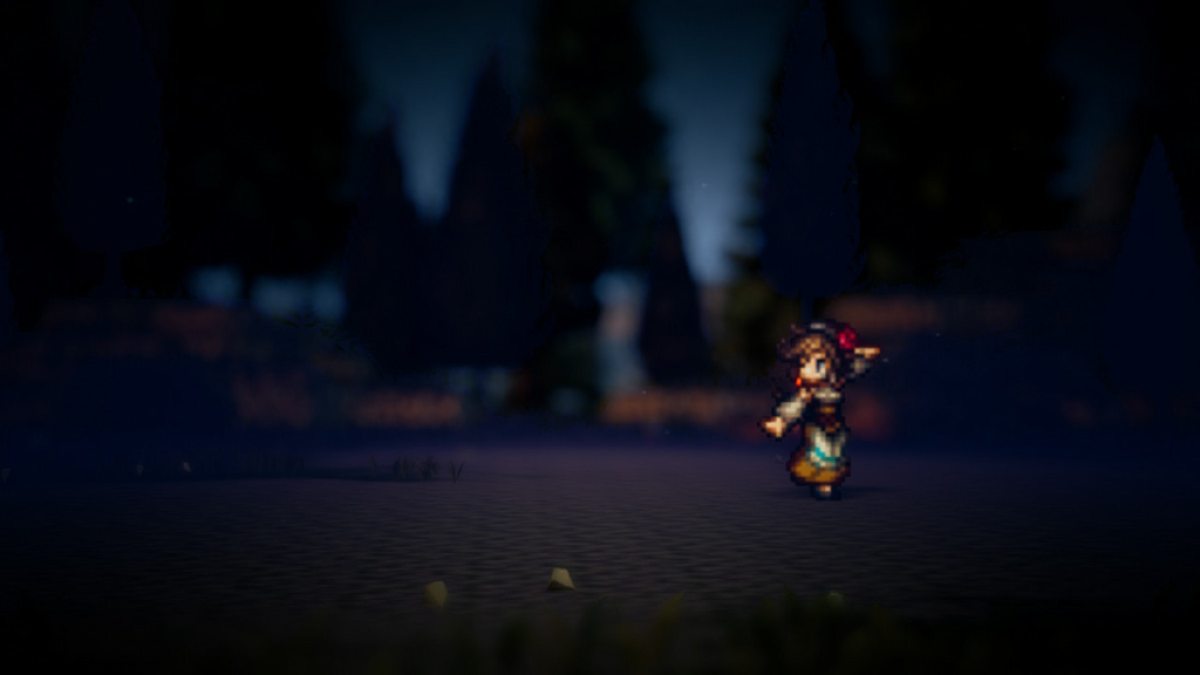 In our opinion, the best starting character in Octopath Traveler 2 is Agnea Bristarni, the dancer. All of our favorite team formations have her in them. But if you're curious about the specifics, below are our reasons:
Agnea has decent physical and magic stats (which is a little higher than the former), so she's well-balanced. Her talent has the potential to be AoE, like Hikari.
Agnea is one of three people in Octopath Traveler 2 you can build into a mage.
Agnea is fast (with a Speed second only to Throne) and the Dancer class has a pool of buff skills that are invaluable in any boss battle—regardless of whether they're weak to weapon attacks or magic.
Her Latent Power has a lot of uses.
Dancers prove to be the best job to grind EXP & JP with.
Agnea can use Allure to take a random townsperson with her to battle. There are NPCs that offer First Aid (a healing skill), for example, or those that throw Plums to restore SP.
Agnea's night Path Action, Entreat, lets her take an item from any person at the right level. If she's stuck as your party's lead, Entreat's level will go up quickly, allowing you to take better items without risking your reputation.
Agnea's hometown is the westernmost location, so you don't have to backtrack to pick everyone up.
Agnea will have an item you can sell for 10,000G. It's great for early-game purchases.
Related: All Secondary Job License and Guild Locations in Octopath Traveler 2
If you don't want to start with Agnea, you can also opt for Hikari the Warrior or Osvald the Scholar. They're very competent when they travel alone, especially Hikari who can learn skills from NPCs he defeats in battle. Osvald lives in the eastern part of the map with Temenos, the cleric, which will allow you to have a well-balanced team early in the game.
However, in the end, it truly doesn't matter who you start your journey with. Every character has its pros and cons. You can learn more about them in Every Character in Octopath Traveler 2, Ranked.
For more help with Octopath Traveler 2, take a look at Is Octopath Traveler 2 available on Game Pass? and Octopath Traveler Timeline, explained here at Pro Game Guides.