Octopath Traveler 2 is a unique take on the JRPG storytelling format by giving us eight characters who are protagonists of their own stories. Each of these characters has their own specialties, motivations, and little quirks. Whether you're on the fence about who to take with you to the end of your journey or are simply looking to see which stories are worth reading, here's a list of every character in Octopath Traveler 2, ranked.
Octopath Traveler 2 Character Tier List
8. Throne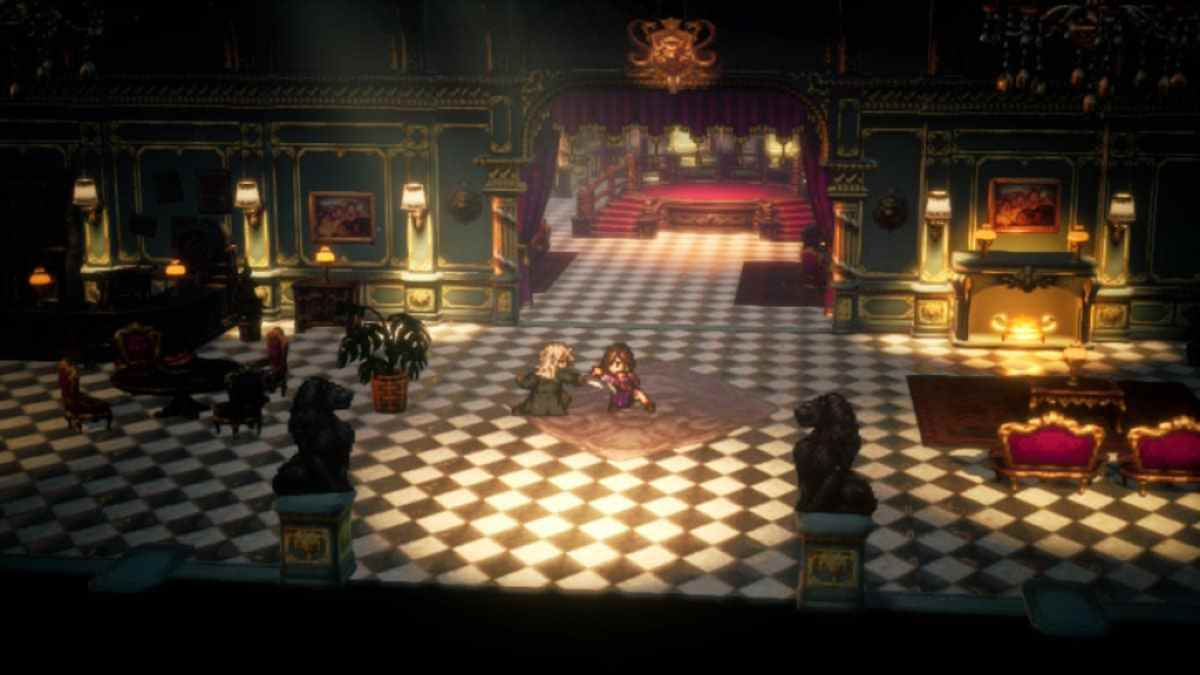 While Throne's story is one of the more well-written among the characters, it's less mysterious than the others. Throne is pretty decent in battle, however, especially against mobs at night. Her Talents boosts the team's offensive prowess for a few turns, allowing you to end battles quickly. She's also very useful outside of battle because of Steal (though we personally like Agnea's Entreat and Partitio's Purchase better).
Throne isn't bad. In fact, none of the characters on this list are bad. The only reason she's ranked this low is because of her lack of flexibility in battle compared to the others.
7. Castti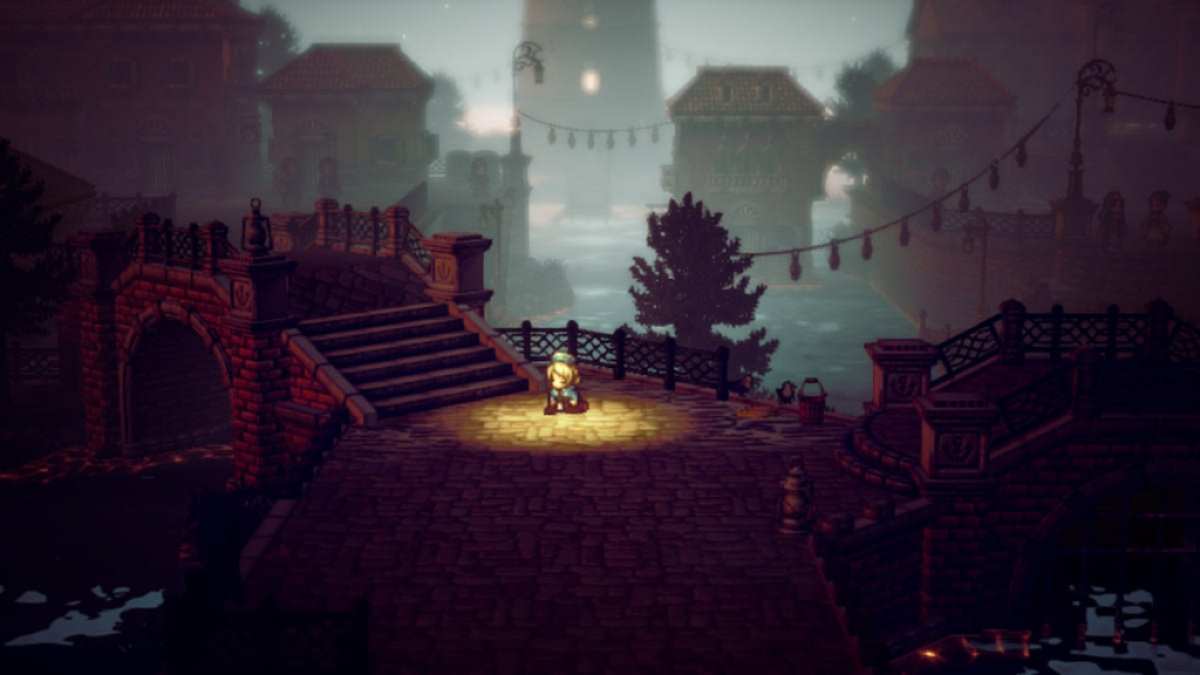 If you have the right ingredients, Castti can do anything, from revive the party to slaughter the enemy. The right mix can even prevent enemy buffs and inflict up to three awful status effects, rendering those who aren't immune useless. She's the most flexible character in Octopath Traveler 2, though it won't seem like it until you're at least mid-game. We're also big fans of the mystery that surrounds Castti's backstory.
6. Agnea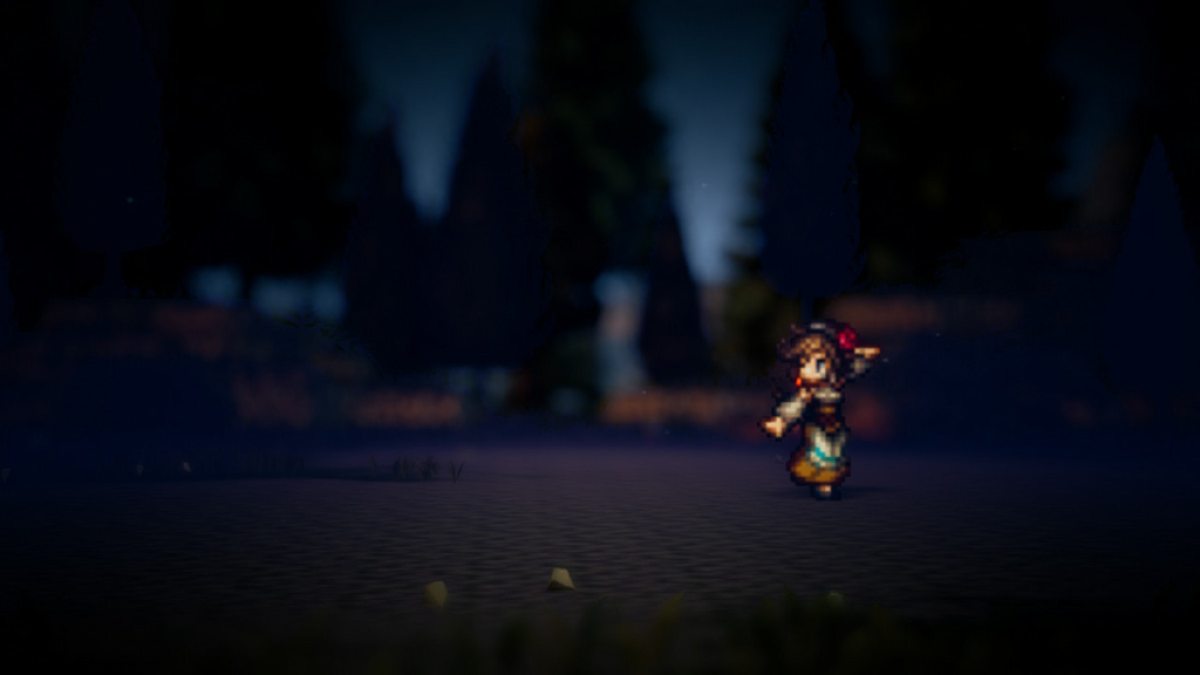 In terms of stats, Agnea is the most well-balanced of the group. She has decent Phys. Atk, Elem. Atk., and Speed. You can even build her to deal critical damages like Ochette with the right passives and accessories. Agnea's speed is only second to Throne, so she can confidently throw buffs before your entire team gets a turn.
Plus, Agnea's Latent Power, which turns single-target skills into area ones, is actually a little broken with the right job. For example, as a Cleric, she can use Sacred Shield to reduce the entire party's next physical damage taken by 50%. However, compared to the other characters ranked above her, Agnea is not the best at anything.
5. Ochette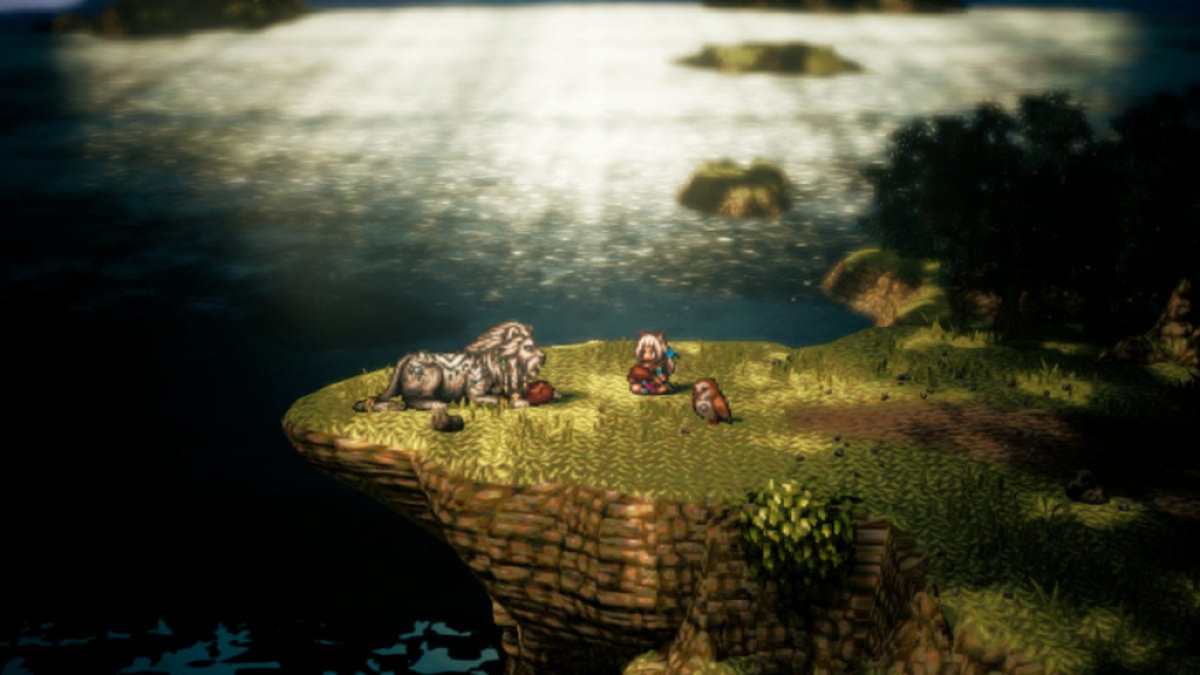 Ochette is the strongest character in terms of pure firepower, as she has the highest Critical base stat in the party. With the right equipment and accessories, she's an actual beast… until you're faced with monsters that are resistant to it. You can also never pick a target for any of her Provoked monsters, so she's a little difficult to use.
4. Osvald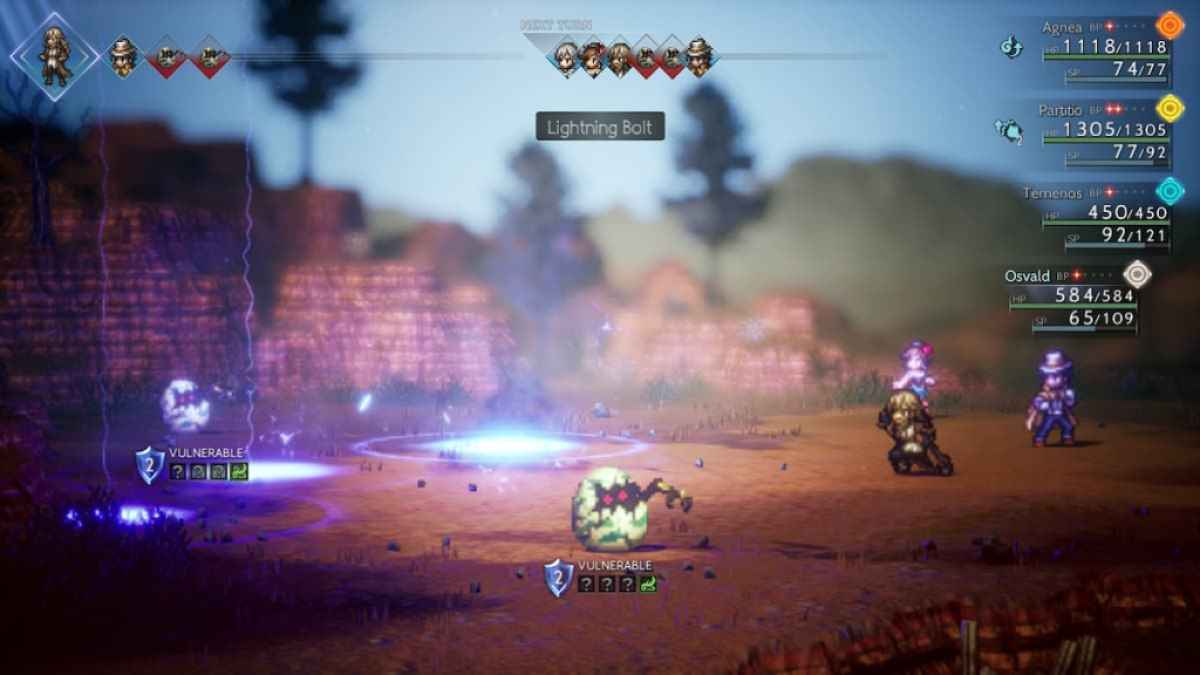 Osvald is a character that lives and breathes magic. His base stats and Latent Power are proof of this. If you need a character that can finish off mobs quickly, there is no one better than Osvald. We also like to think he's the most beginner/casual-friendly character to have in the team, so we're ranking him higher than Ochette. Osvald's story has a lot of depth and his tavern talks are surprisingly fun.
3. Temenos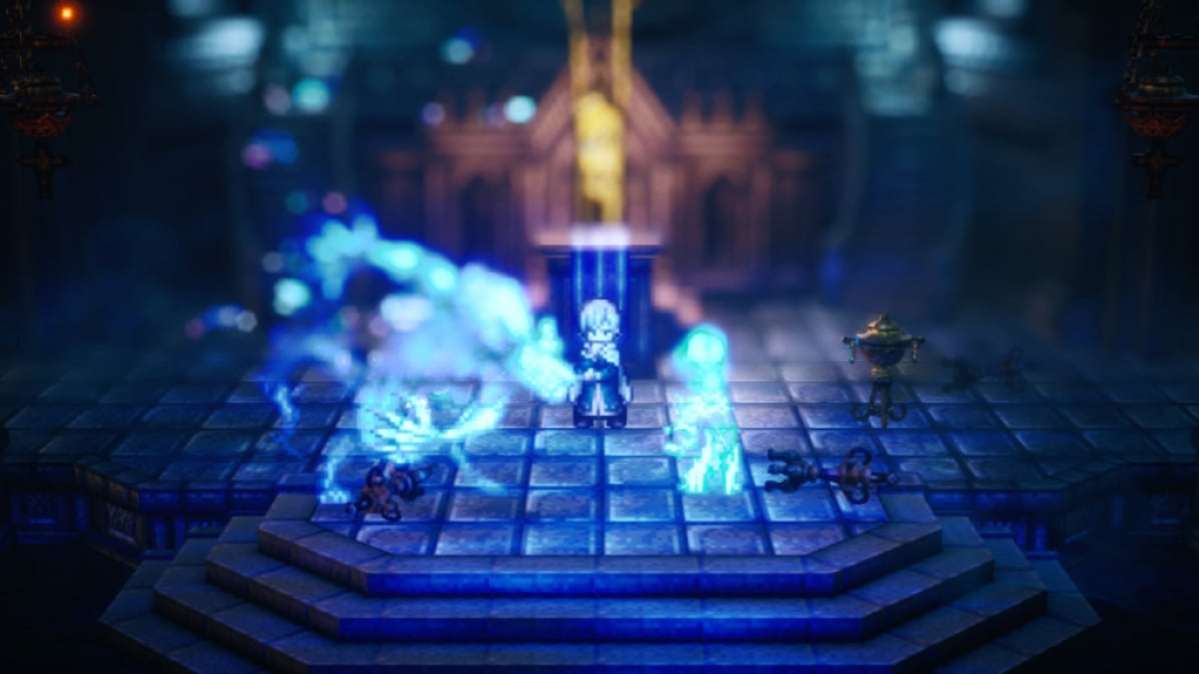 We admit, we're a little biased for Temenos. He's such an interesting character with some of the best tavern talks and dialogue in the game. Of course, that's not to say he's useless otherwise! For example, his Latent Power and a multi-hit weapon skill from a sub job like Hunter make him a very scary shield breaker, especially in boss battles.
Octopath Traveler 2 is also the kind of JRPG that gives their clerics really good Def. stats, so Temenos will survive most hits and be there to heal or revive anyone in a pinch. Moreover, with a Scholar secondary job, he can Coerce all the information you need with Analyze, making Castti's Inquire and Osvald's Scrutinize unnecessary.
2. Partitio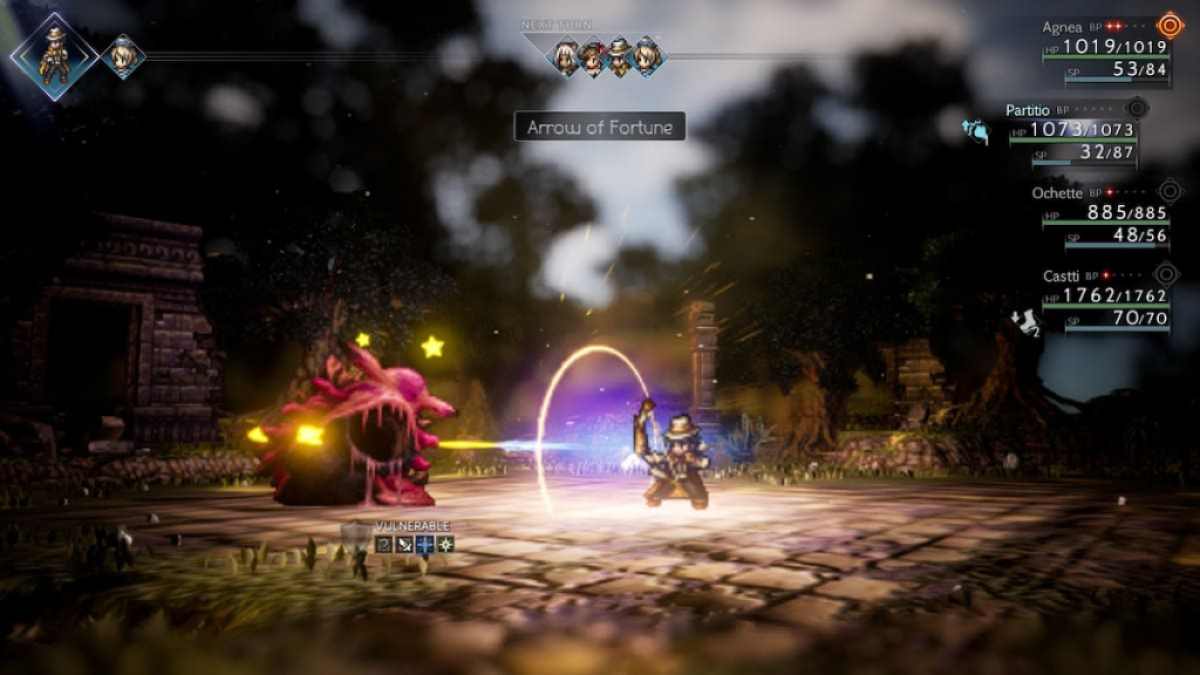 Partitio is the best supporting character in the game, thanks to his Latent Power and Purchase Path Action. We've talked about it in our EXP and JP farming guide, but Partitio is also how you can breeze through JP grinds, among other things. His Latent Power can also be used to dish out maxed BP attacks in two consecutive turns and grant Sidestep to the entire party. There are probably more battle-related things you can do with him that we haven't mentioned but he's just really, really good.
Finally, let's talk about Purchase. With the right money—which you can grind for—you can buy a ton of strong equipment and useful items like Soulstone (L) from NPCs around Celestia. A lot of them are items you don't have access to until the next chapter round, allowing you to amp up your firepower very early on into the game. NPCs will also offer any piece of equipment that you can buy from a shop at a cheaper price.
1. Hikari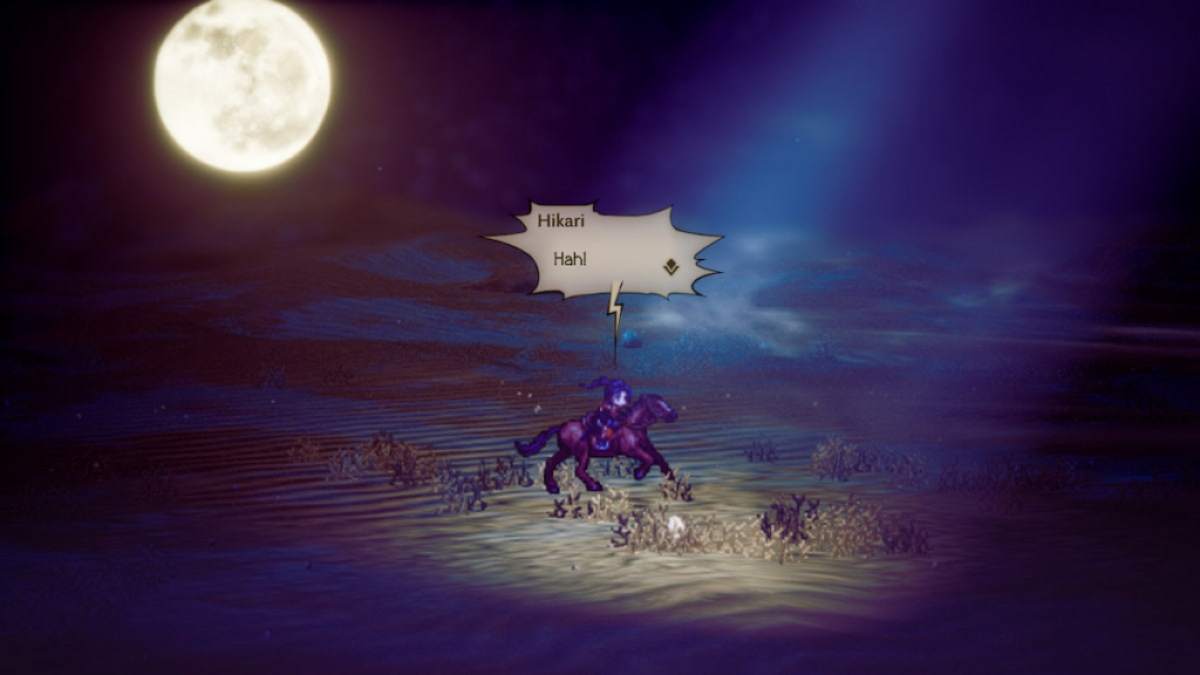 While jobs and skills can be learned and mastered by everyone in your party, Hikari's Talent is irreplaceable. He can learn up to five skills and bring them with him to combat, making him the most flexible character to have. You can build him offensively, defensively, or as a supporting member. For example, he can learn purely stat-reducing skills to serve as support for Ochette or weapon skills that attack more than once to help break shields.
Moreover, if Tememos has all our favorite dialogues, Hikari's journey is our favorite story. From motivations to plot twists and execution, Hikari's story alone makes the game worth playing.
Who is the strongest character in Octopath Traveler 2?
If you're still wondering who the strongest character is in the game, we say it's still Hikari—and not Ochette or Osvald. The "strongest" character in the game, at least for us, is not someone who has the higher Phys. Atk. or Elem. Atk. It is someone who can never be removed from the party, regardless of who you're up against. And to us, that someone is Hikari.
For more help with Octopath Traveler 2, take a look at Where should I play Octopath Traveler 2? Switch vs PS5 vs PC and Why can't I switch my character in Octopath Traveler 2? here at Pro Game Guides.