Choices are tough and Octopath Traveler 2 has a lot of them, like the starting character you're stuck with until you recruit everyone. One choice that might prove troublesome for you is Ochette's companion in the beginning of the story. Does it matter which one you befriend?
Should you pick the Malamaowl or Lajackal in Octopath Traveler 2?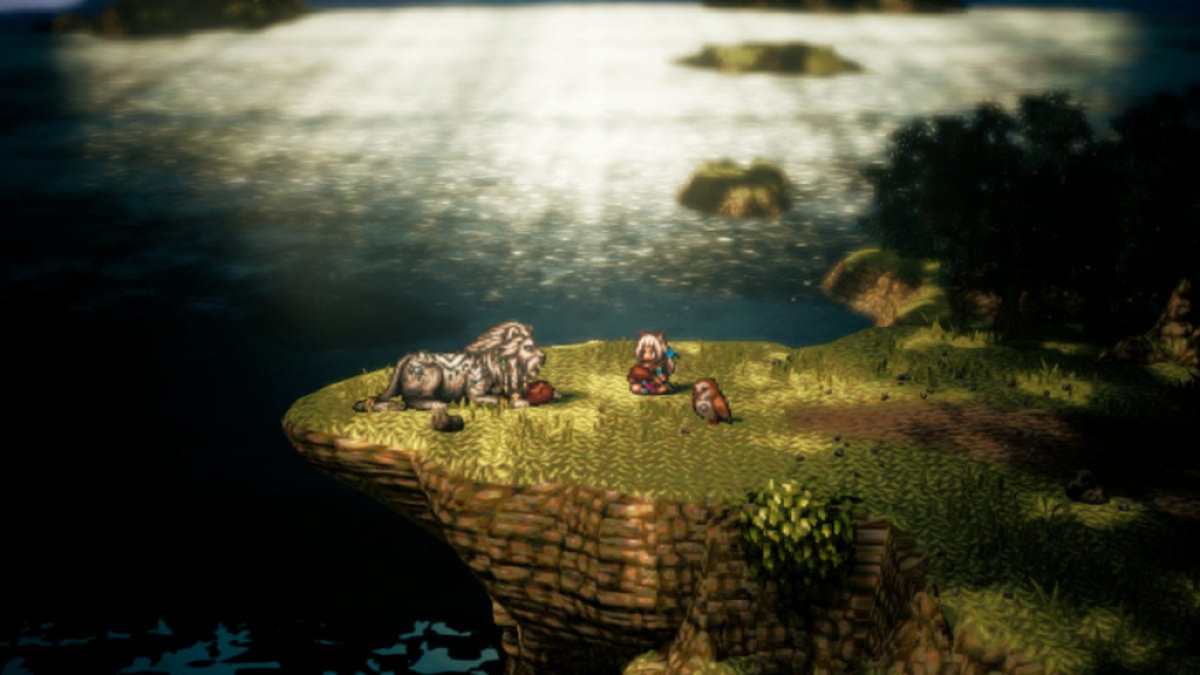 While it doesn't affect the story's main outcome, choosing either Malamaowl or Lajackal can affect how the plot progresses. Personally, we prefer Malamaowl.
Whichever companion you take will travel with Ochette for the remainder of her journey, while the other is affected by the curse that plagues the island. They will be your opponent at the end of Ochette's first chapter.
Related: How to complete A Gambling Man in Octopath Traveler
All Differences between Malamaowl and Lajackal in Octopath Traveler 2
Malamaowl and Lajackal have one major difference: the type of attack they inflict. Malamaowl deals magic attacks upon Provoke, while Lajackal will deal physical damage. There will also be minor dialogue differences throughout the game.
We prefer Malamaowl since magic is the only type of attack that can never miss. While you can argue that Lajackal has the potential to deal critical damage, an aspect that is unique to physical attacks, this is something Ochette herself (or Hikari, for that matter) can be built for. Magic is also the only type of attack that can hit Octopuffs, which grant a ton of EXP when defeated in battle.
For more help with Octopath Traveler 2, take a look at How to beat Ritsu in Octopath Traveler 2 and Can you swim in Octopath Traveler 2? here at Pro Game Guides.