Octopath Traveler 2's eight characters each have their own story and quests. They will cross paths as you recruit more members to your party, but you can also find side quests. These optional quests provide valuable loot, making them worth completing. This includes The Gambling Man side quest, which may leave you wondering how to complete the side quest The Gambling Man in Octopath Traveler 2.
Octopath Traveler 2 A Gambling Man Side Story Walkthrough
After speaking to the woman, a cutscene will play out in which the wife asks the husband to stop gambling. He refuses, and she laments about wanting to have someone help her husband. This is where you come in.
Head north and make your way to the gambling hall. Go to the northern room and find the Dealer. We used Osvald to Scrutinize this NPC and gathered the information that he was cheating. The gambling hall would have players win big to lure them in, then start cheating to put them in debt. This is the Truth of the Game Parlor.
Related: How to complete Waiting All Day and Night in Octopath Traveler 2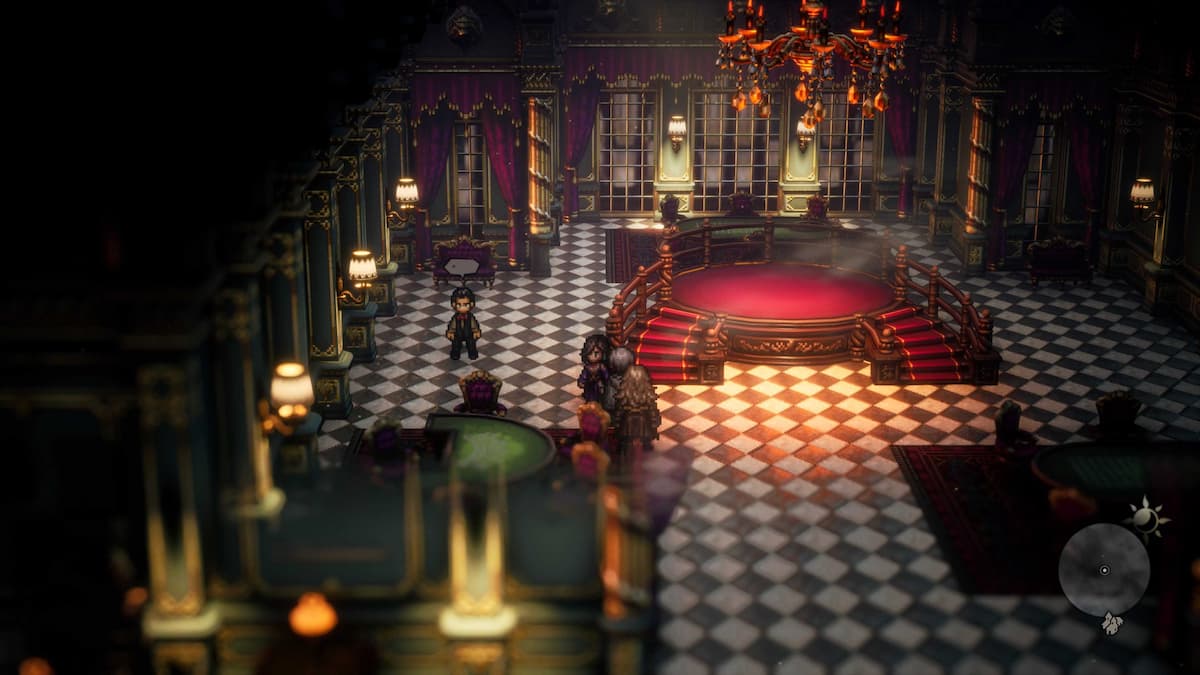 Return to the wife and inform her of this. She will tell her husband that winning is impossible, and he will agree. This will complete the quest, and the wife will reward you with the following items.
1x Victory Ring
1x Energizing Pomegranate
For more information on Octopath Traveler, check out How to complete Pilgrim Protection in Octopath Traveler 2 and Octopath Traveler 2 – JP & EXP Farming Guide on Pro Game Guides.